Tastemaker Q&A: Sourcing Inspiration with Atlanta-Based Interior Designer, Susan Ferrier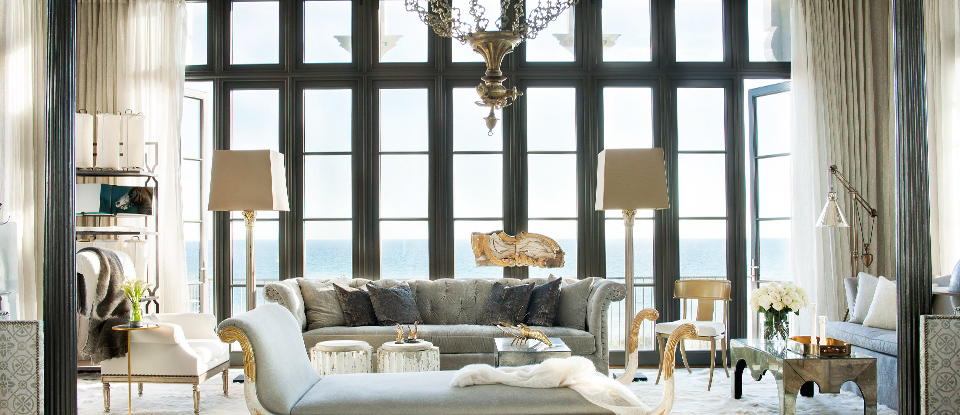 For the January/February 2017 issue of Veranda, California Closets had the unique opportunity to collaborate with celebrated interior designer Susan Ferrier on her own master closet transformation. Elegant and rich with custom details, the one-of-a-kind space reflects Susan's signature, sophisticated style. The project inspired us to speak further with Susan about her passion for design.
Many have beautifully described your nationally recognized interiors. How would you define your approach to interior design?
Magic happens when combined elements work together to transcend the existing framework of any environment.  The feeling generated is greater than the sum of the pieces used to populate the space.  I think my interiors are recognized for being sensual and atmospheric, balanced with a visual rhythm, bold and casually opulent.  Often noted for a sophisticated use of color and texture, my interiors are recognized as being calming and hopefully thought provoking.
Travel is one of your many passions. What are a few places that continue to inspire your work?
When I have the time to look around my home I am reminded of the wonderful places that I've visited.  I continue to draw inspiration from these experiences to give greater meaning and depth to my work and life.  Like the jewelry I collect and wear, everywhere my eye lands resonates with a memory or an idea or the friends I have shared my travels with.  The power of these inspiring places I have been continues to reach out and influence me.  A short list includes Marrakech, Istanbul, Venice, Paris, London, and Prague.  Places where centuries of trade has taken place resonate with me.
Are there any design trends for 2017 that you are particularly excited about?
Something that I have recognized as gaining momentum in design is the desire to immerse yourself and live and use the environments that are created.  A room is not for show but rather a gathering and nurturing space.  Things are much more human with a clean elegance.  There is also a return to what is real and individual.  Homes should be the most flattering self-portrait of the people that live there.
What is your favorite room/space to transform?  
Bedroom Suites and Grand Salons.
Throughout your years designing countless spaces are there a few things that always remain constant in your approach?  
Everything will always be heartfelt and romantic because that is usually the point from where I start everything.
All images can be credited to "Courtesy of Susan Ferrier McAlpine House"