Custom Cabinet Finishes
Custom Cabinet Finishes
We find inspiration for our unique materials and color palettes from artisans and designers around the world. To meet a variety of needs and design styles, we offer a broad range of finishes—from classic shades to distinctive textures imported from Italy—for superior flexibility.
Our materials can be easily tailored to your personal style, plus they're more durable (and easier to care for) than wood. All of our finishes are CARB (California Air Resources Board) compliant and eco-friendly, as they are made from recycled wood fiber.
*Please note that product availability may vary by market. See location for details.
---
Albero™
Our Albero™ Collection boasts a beautifully variegated grain that rivals the appearance of real wood. Aptly named Albero—the Italian word for tree—this Collection is produced by using a synchronized printing technique that takes the art of realism to an entirely new level. This advanced technology replicates the natural characteristics of wood grain and applies it to paper to create a perfectly matched finish that's virtually indistinguishable from the real thing. With the current trend toward natural, organic interiors, Albero™ offers a minimalistic look that creates a sense of tranquility.
---
Dakota™
As timeless as it versatile, our Dakota™ Collection pays tribute to its classic Americana roots with a design aesthetic that bridges the gap between traditional and contemporary. Each piece in the Collection has the innate ability to mix and match effortlessly in a multitude of settings. With a look that that transcends time and trends, this Collection exudes a rugged yet refined elegance, with a beautifully balanced composition that replicates the character of painted wood with a soft, modern feel.
---
Tesoro™
Imported from Italy, our Tesoro™ Collection is exclusive to California Closets. With a unique play of rich wood textures, classic textile patterns, and intriguing color contrasts, Tesoro™ designs evoke the stunning dynamics of the fashion industry and set a new benchmark in home décor.
---
Lago®
Defined by its rich Italian-inspired finishes and unique wood grains, our Lago® Collection is noted for its exceptional craftmanship. Its unique grain texture and colors provide the look, feel, and quality of real wood veneer.
---
LuxeMatte™
Elevate basic white to the next level with our LuxeMatte™ Collection. A sophisticated solid, it weds clean, minimalistic lines with the warmth and richness of a velvety matte finish. The simplicity of the style blends seamlessly into existing spaces with an aesthetic that's instantly both classy and classic. Each piece in this Collection features a smooth white finish that adds an extra level of elegance. When you select white as a foundation, the design possibilities are endless. It's a crisp, clean neutral that instantly brightens a room. It can be mixed with dark finishes for stark contrast, easily blended with neutrals, or enlivened by bold pops of color.
---
Classic
Our versatile Classic Collection can be used as the base for an entire system or layered in as a complementary color or design accent. Its color palette was chosen to balance and harmonize with our other material finishes as well as range of decorative styles.
---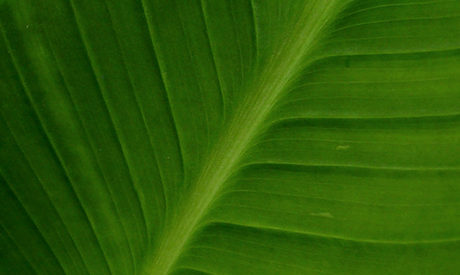 Sustainability
At California Closets, we constantly pursue opportunities to provide our clients with environmentally sustainable options, and our products reflect this commitment.
Learn More
---
Why Wait?
Book a free consultation today – and ask about virtual consultations.