Closet Accessories
Closet Accessories
Bring organization to your closet with custom features that create a designated place for every item. From drawers to specialty racks, closet poles to hampers, our array of accessories work together to meet the most unique storage needs.
*Please note that product availability may vary by market. See location for details.
---
Exclusive Everstyle Drawers
Virtually an unlimited number ways to organize and store jewelry, makeup, purses, laundry, toys and more in drawers that are purpose-built.
*Jewelry drawers can be figured and reconfigured to keep necklaces earrings & bracelets tangle-free.
* Choose glass-front drawers for instant visibility.
* Pull-out shoe drawers are leather-lined, and keep shoes dust-free.
* Laundry drawer includes removable bins to make laundry day a snap.
* Media drawers operate interference-free, while ventilation strips keep electronics cool with additional air flow.
---
Shoe Storage
Create an incredible shoe display for your treasured shoe collection, where each pair shines and is easily seen and accessed with our variety of shoe storage options.
Choose from an array of configurations and systems, from shoe fences to cubbies.
Shoe storage can be perfectly integrated into your closet system as part of a unified space.
Organization options ensure space for every type of shoe, from high heels to sneakers, sandals, and boots.
---
Drawer & Shelf Dividers
Closet dividers, cleverly designed for both drawers and shelves, keep items separated, organized, and easy to access.
Dividers allow for superior organization within a drawer, ensuring the space doesn't get too cluttered or crowded.

Inventive closet clothes organizers such as c

lear shelf dividers blend into the space while providing separation between stacks of clothing.
A pull-out shelf organizer option creates storage flexibility for purses, pants, and more.
---
Jewelry Drawer Dividers
Jewelry dividers showcase your most cherished and valuable accessories, elevating your morning routine to that of shopping in your own personal boutique.
Dividers organize every precious piece of jewelry, making it easy—and fun—to select accessories.
Trays and inserts can be configured in various ways, providing tailored storage, while the lining carefully protects your treasured items.
Choose from a variety of colors and finishes to suit your taste, from clear acrylic to microsuede.
---
Hooks
Multifunctional hooks work well in a number of spaces to fit your organizational needs.
Optimize space with hooks that hold a myriad of items, from coats to sports equipment.
Choose from cleat mount, slat wall, and double hooks. We have a variety of hook styles, each with a different purpose.
Made from cast steel for strength and durability, our hooks are designed to prevent wear and tear on your clothing.
---
Poles
Closet poles add functionality and style to a hanging space. Essential for basic closets, and adjustable to suit changing needs, our poles are available in a variety of finishes that can be chosen to match the aesthetic of your closet design and home.
Poles provide essential hanging space for clothing and more.
Finishes include Matte Aluminum, Polished Chrome and Oil-Rubbed Bronze.
Specialty pole options like leather accents and lit LED provide optimal style and function.
---
Pull Out Racks & Accessories
We offer a complete system of tie, belt, and scarf racks; valets; mirrors; and more. These accessories are cleverly designed to save space and optimize the functionality of your storage system.
Optimize space with specialty racks designed for specific storage needs—ties, scarves, belts, skirts, and pants. They hold a lot of clothes, yet take up very little space.
Pull-out racks offer smart, visual organization that ensures often-needed items are easily found.
All of our pull-out accessories integrate easily with your closet system for seamless design and functionality.
---
Hampers & Baskets
Hampers and baskets provide accessible catchalls for clothing and everyday items. Available in a variety of styles and sizes, these versatile storage solutions can be tailored to your organizational and aesthetic needs.
Hampers integrate with closet systems for seamless design and functionality. They are available in pull-out or tilt-out styles and a variety of sizes.
Baskets are the perfect solution for holding just about anything that needs to be contained—they are a truly universal storage solution. The sliding mechanism makes accessing stored items simple. Choose from wire and fabric options to suit your needs and design style.
A 100 percent cotton canvas liner insert is available for our wire baskets, which helps add more style and elegance while also serving as a protective barrier.
---
Additional Options
Specialty accessories are what a custom closet is all about. Integrating technology to suit your personal and security needs, keeping your possessions protected, will elevate your closet from basic to extraordinary.
Charging stations provide smart tech solutions.
Integrated safes and locks provide security options for precious items and keepsakes.
Collapsible storage boxes allow for organization of seasonal or personal items.
---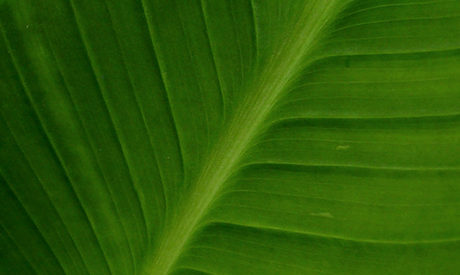 Sustainability
At California Closets, we constantly pursue opportunities to provide our clients with environmentally sustainable options, and our products reflect this commitment.
Learn More
---
Why Wait?
Book a free consultation today – and ask about virtual consultations.