Custom Closets & Storage Systems for Every Room
Experience the Practical Magic™ of our custom designed closets and storage solutions for the whole home.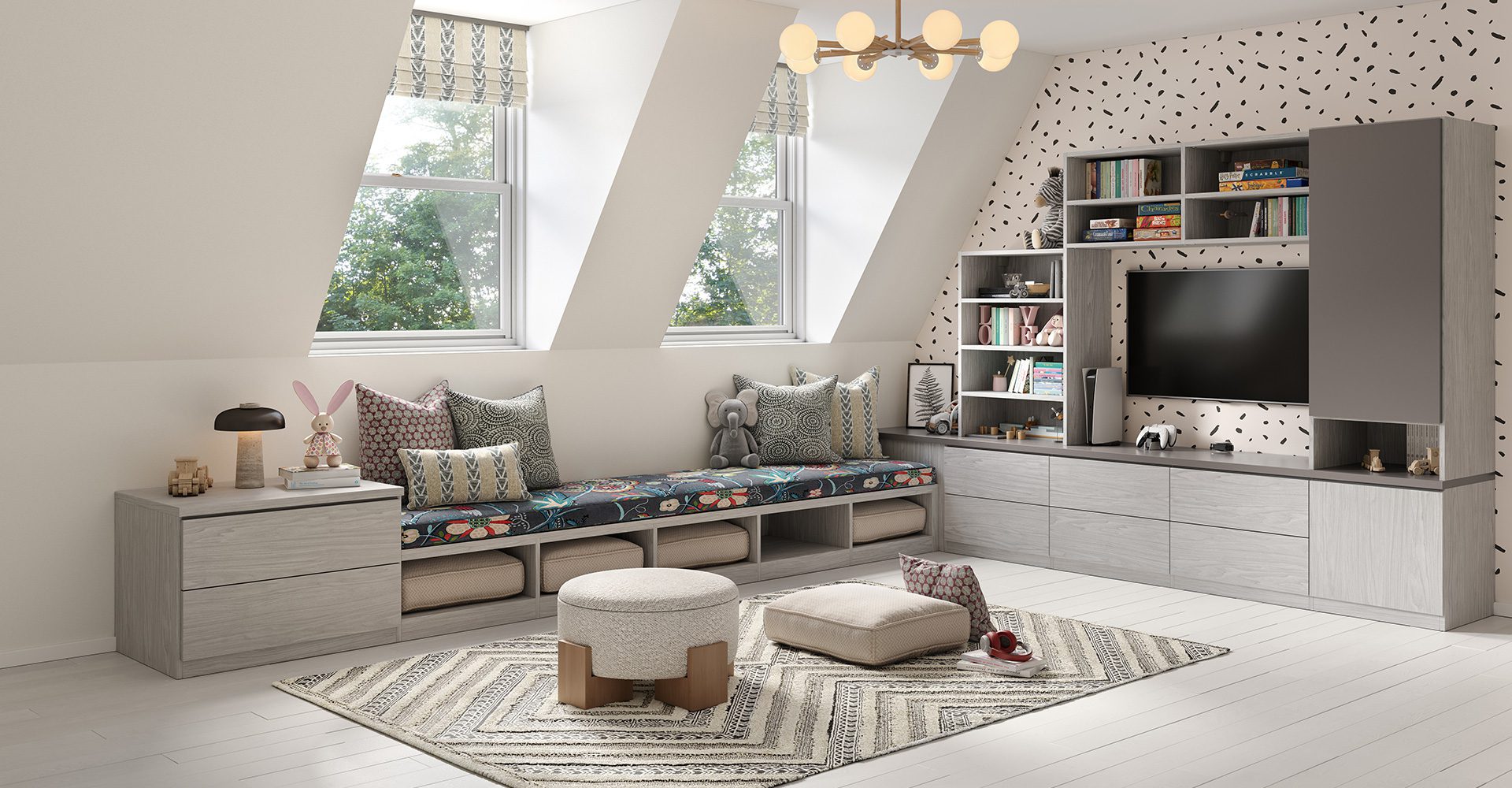 Financing available in most locations
Custom Closets, Systems and Solutions for the Whole Home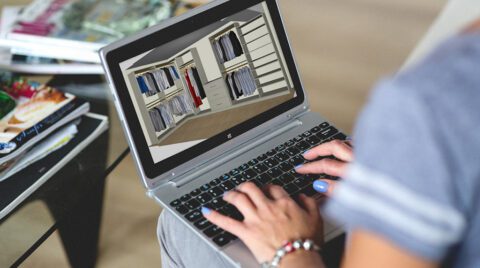 EXPLORE CUSTOM DETAILS AND PRICING
The cost of your custom-designed closet or other space is determined by the size, complexity, materials, accessories, lighting, and specialty features selected. Our expert design consultants will collaborate with you to create a personalized solution based on your style, needs, and budget.
Learn More
How We Transform Your Space
in 4 simple steps
Schedule a free design consultation
Whether in-home or virtually, via web-based technology, one of our expert design consultants will assess your vision, space, needs & budget.
We provide a 3D design
Your designer will create a 3D digital model of your future space. Together, you'll refine the design until it's exactly what you want.
We custom build your solution
We'll create your systems custom components using the finest materials from North America & Europe.
Professional Installation
Our professional team of skilled employee installation technicians will install your system, taking care to protect your home and belongings.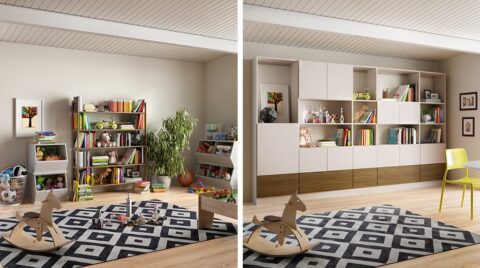 SEE THE
BEFORE & AFTER
We're dedicated to helping our clients live – and work – in a space that brings calm and joy. See the difference our designs can make with before-and-after space transformations.
SEE THE TRANSFORMATIONS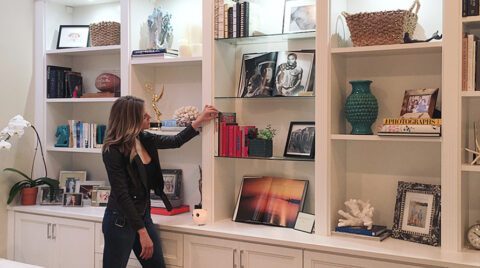 CLIENT STORIES
Creating a custom library for TV Personality Charissa Thompson. Discover more client stories and California Closets room transformations.
READ THEIR STORIES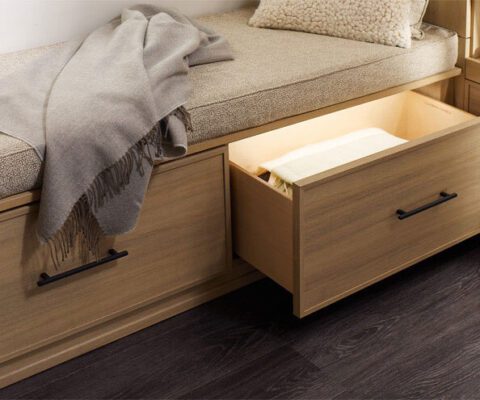 LIGHTING
Transform your new custom-designed space from ordinary to extraordinary with well-designed, integrated lighting.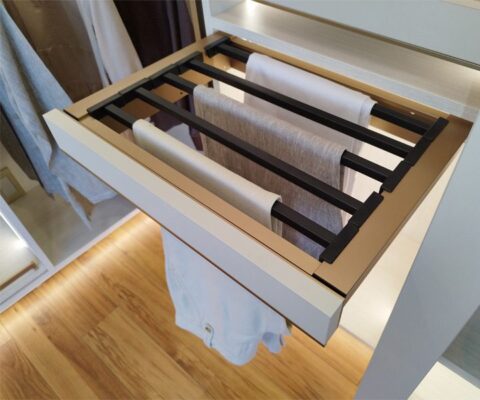 EVERSTYLE DRAWERS
Our exclusive Everstyle drawers organize jewelry and makeup or bulky items like purses or blankets – and can even hide your laundry bin!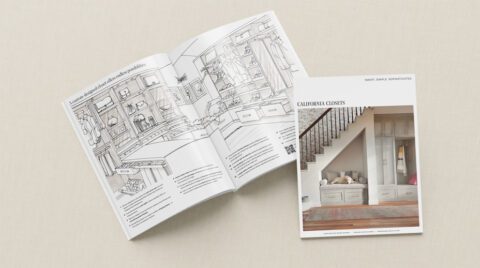 ENJOY OUR NEWEST CATALOG
Get inspired by these projects – big and small – for the whole home and watch as we bring one space to life. Simply scan the QR code in the center spread.
VIEW NOW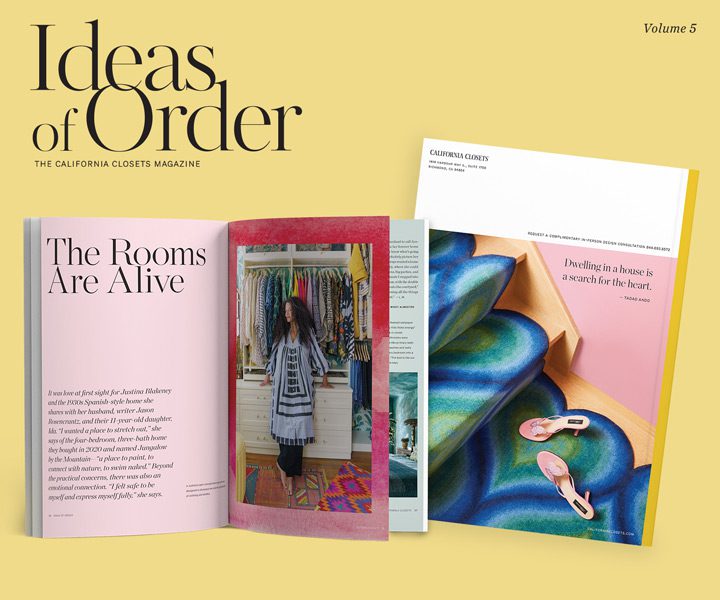 Discover Vol. 5 of our award-winning magazine and the stories that reflect our deep connection to where we live.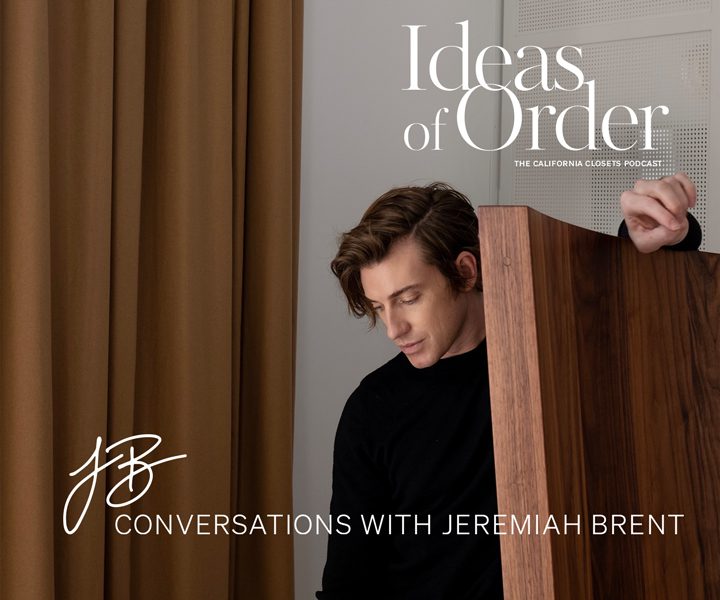 Tune in! Our NEW podcast with designer and TV personality Jeremiah Brent features candid conversations on the spaces that shape us.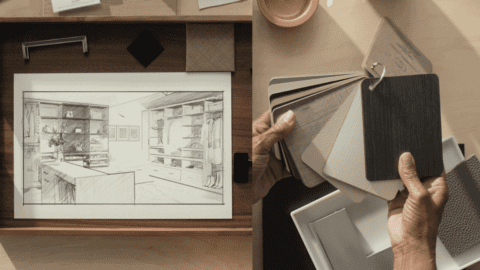 CREATE WHERE YOU BELONG
We all spend so much time searching for where to belong. So what if, instead of trying to find it, we create it? Collaborate with us to create a custom design that reflects who you are and how you live.
DISCOVER HOW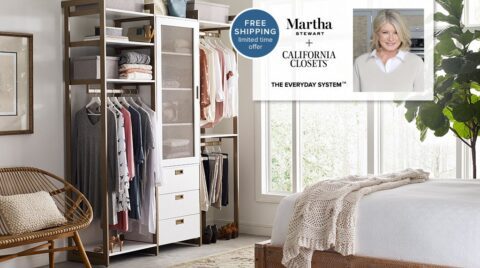 ORGANIZATION FOR MODERN LIVING
Shop California Closets' modern, modular collection designed with Martha Stewart. Now you can configure your own fully adjustable design for pantries, walk-in closets, home offices, reach-in closets, kid's closets, and media centers using our NEW Online Design Tool. The possibilities to customize the perfect modular organization solution that fits your style and budget are endless.
SHOP NOW
Get Started Today!
Book a free design consultation and see how California Closets can transform and organize your space
California Closets Customer Reviews
My experience with California Closets was excellent. I am amazed at the efficiency of my space now - everything has a place and looks beautiful!