Key Features
A custom-designed wardrobe is like a free-standing closet. Decorative moldings and details give this system the look and feel of installed furniture.
As with any other custom closet, features such as multiple hanging areas, adjustable shelving, drawers, baskets, and hampers will tailor the system to your needs.
Pull-out accessories such as belt, tie, scarf, and valet rods maximize wardrobe space and organization.
A set of drawers adds storage capacity and puts everything within reach. Our drawers feature dovetail construction, undermount slides, and quiet soft-close mechanisms to ensure superior quality and a lifetime of use.
Wardrobe closet lighting increases functionality and dramatically enhances the aesthetic of a simple design. Options include LED, puck, and ribbon lights with multiple switching choices.
Choose from a variety of door styles—both sliding and standard—made of solid wood or with special inserts for a personalized aesthetic.
---
Wardrobe Closet Design Ideas
Why Wait?
Book your free consultation today.
Customize Your Closet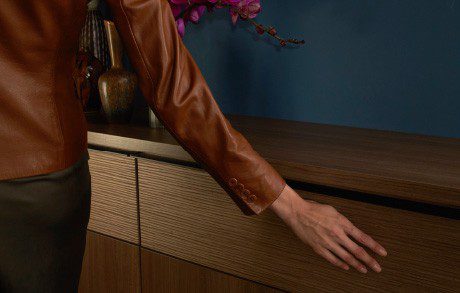 Your designer will help you choose the right finish – dark or light, smooth or textured – to accent your décor and refine your style.
View all
Learn More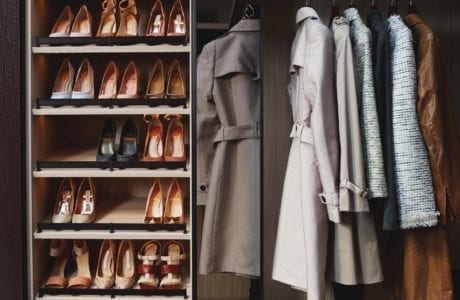 Bring organization to your closet with custom features that create a designated place for every item.
View all
Learn More
---
CUSTOM DESIGNS TO FIT YOUR BUDGET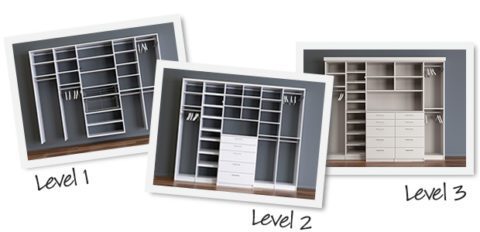 CUSTOM DESIGNS TO FIT YOUR BUDGET
When we customize a design for you, we consider your space, your style, and your budget. We offer a wide range of quality options so we can satisfy each of our customer's needs.
LEARN MORE
---
Custom Storage for the Whole Home