LIBRARY
Beautifully balanced designs for serene spaces
A smartly designed library seamlessly blends storage and display to showcase books, artwork and collectibles.
Variety of designs to suit any space or style, from floor-to-ceiling to low-lying and wall-mounted options
Open shelving and cabinets provide display and storage amid books for added functionality
Choice of open-back shelving for a modern edge or a backed system that is more traditional
Wide selection of drawer and door styles for a truly custom look
California Closets offers the best designs to achieve what we wanted in our home, and the quality and selection of the product is outstanding.
Fantastic, professional, quality designs and installation.
Very professional and courteous! Overall, we had a great experience, and California Closets was able to accommodate our budget with a great product and maximize our small closet.
Elizabeth understood what I needed and got it done quickly. Our installer was professional and my closet looks great...the price was right too!
I was extremely pleased with California Closets. Our designer, Katie, was professional, flexible and sweet. I adore my new closets! They make me happy every day!
The installation was minimally intrusive, professionally handled and the end result reinforced my decision to seek a customized solution for my space. Beautiful!
The closets have provided so much "new" space for us by utilizing the heights of our ceilings. The installers were so friendly and they were so good to my pups! Just a great experience!
Great experience. Very professional sales staff. The installation and customer service were top notch. Closets came out beautiful.
The experience was excellent. Our designer Diane was professional and creative, the installer was quick and very clean, and the result is terrific. I wish we had done this earlier!!
Great design and installed efficiently and cleanly. We are planning on having our pantry done next. It really increased our storage space in an incredibly organized fashion.
---
LIBRARY STORAGE DESIGN IDEAS
Why Wait?
Book a free consultation today – and ask about virtual consultations.
Customize Your Closet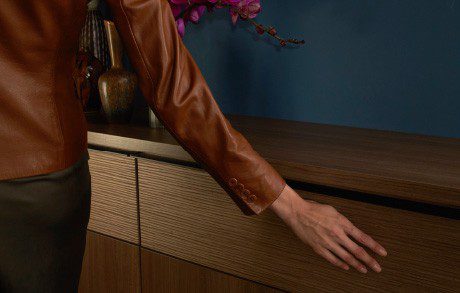 Your designer will help you choose the right finish – dark or light, smooth or textured – to accent your décor and refine your style.
View all
Learn More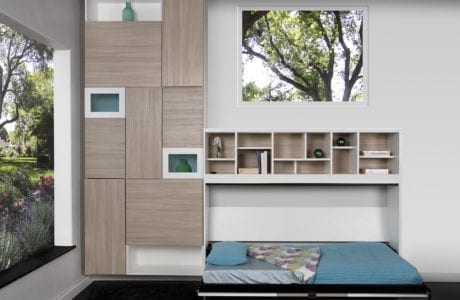 Our wall beds allow you to create a multifunctional room without additional square footage. 
View all
Learn More
---
CUSTOM DESIGNS TO FIT YOUR BUDGET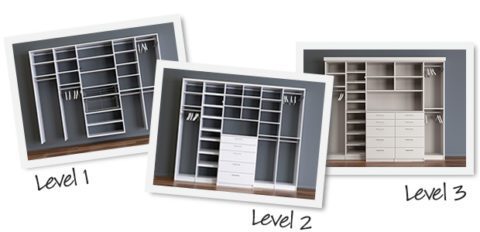 CUSTOM DESIGNS TO FIT YOUR BUDGET
When we customize a design for you, we consider your space, your style, and your budget. We offer a wide range of quality options so we can satisfy each of our customer's needs.
LEARN MORE
---
Custom Storage for the Whole Home