Doors & Drawers
Doors & Drawers
Doors and drawers conceal storage, allowing you to tuck away items you'd like to keep unseen. Our various finishes and styles available will complement your home's existing aesthetic and make a seamless design statement.
*Please note that product availability may vary by market. See location for details.
---
Exclusive Everstyle Drawers: A New Level of Organization
Virtually an unlimited number ways to organize and store jewelry, makeup, purses, laundry, toys and more in drawers that are purpose-built.
Jewelry drawers can be figured and reconfigured to keep necklaces tangle-free; suede-lined pillows support bracelets and watches, while soft suede holders store small earrings, cufflinks or rings
Choose glass-front drawers for instant visibility
Pull-out shoe drawers are leather-lined
Laundry drawer includes take-out bins for easy removal
Media drawers operate interference-free, while ventilation strips keep electronics cool with additional air flow
---
Styles
We offer door and drawer options to suit a range of styles to complement the style of your home. From traditional to modern, transitional, or contemporary, we can meet your design needs in a variety of finish options.
We offer a wide range of door and drawer styles to integrate with the design of your home for a cohesive overall look.
Shaker doors offer a traditional or craftsman look, whereas slab front doors create a more clean, modern design.
Aluminum frames allow you to choose from a wide variety of insert materials from clear glass to patterned Ecoresin.
Specialty textures and custom colors provide extensive options for a one-of-a-kind look and feel.
---
Materials
In addition to our range of basic Classic, Lago, and Tesoro finishes, we offer a variety of specialty materials for door and drawer fronts—such as high gloss, supermatte, and deep texture—that can add texture and personality to your space to make a design statement.
California Closets offers a variety of fronts and countertops that are gorgeous and provide a new level of sophistication to your home. Ultra high gloss acrylic doors are engineered to be durable and have sustainable features. They are highly reflective and will retain their glossy finish for the life of the cabinet. We offer an assortment of different finishes; ask your design consultant for a complete list of offerings.
From ultra high-gloss acrylic to sumptuous textures, the options we offer suit every style, whether your home is modern or more traditional.
Ultra high-gloss acrylic doors are engineered to be durable and have sustainable features. They are highly reflective and will retain their glossy finish for the life of the cabinet.
Our supermatte finish is a soft-to the touch, light-absorbing material that resists fingerprinting and provides zero reflection.
High-gloss finishes come in an array of colors and are an effective way to add visual interest as either a complement to a neutral palette or as a bold accent.
Most of our accent materials are eco-friendly and made from sustainable resources (see Sustainability section for details).
---
Inserts Options
Inserts provide stylish or colorful accents to your storage system, creating a highly personalized design feature to suit you and your home.
Choose from a wide range of options like leather, glass, acrylic, and more.
Accents of color provide a high-end look and make your storage system unique to your home.
Inserts are durable and easy to maintain.
Insert options like clear glass promote visibility while protecting your wardrobe from dust particles.
Inserts provide an opportunity to add texture and depth to a design palette.
Use accent colors and textures to make a design statement that is unique to you
---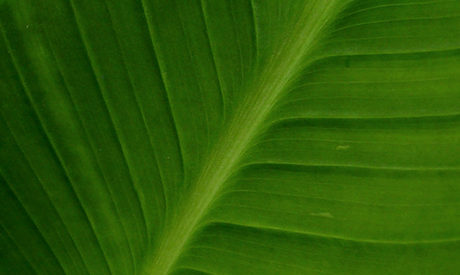 Sustainability
At California Closets, we constantly pursue opportunities to provide our clients with environmentally sustainable options, and our products reflect this commitment.
Learn More
---
Why Wait?
Book a free consultation today – and ask about virtual consultations.