Bedroom
Whether you have space for a full walk-in closet or need to create more storage with a reach-in or traditional wardrobe, a well-designed closet turns the bedroom into a sanctuary. With your belongings easily viewable and organized, life will simply feel better.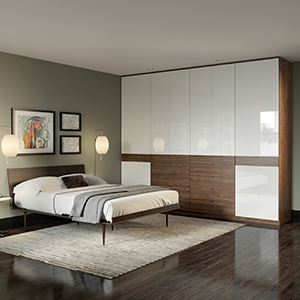 An essential for maintaining tranquility within the most relaxing space in the home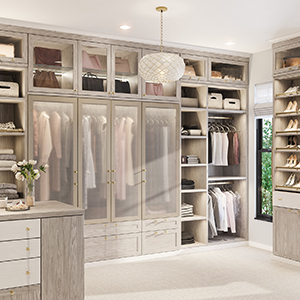 A retreat from the everyday where each item has a place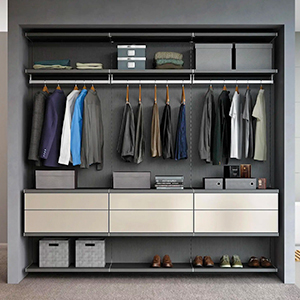 An optimized and functional space that matches your aesthetic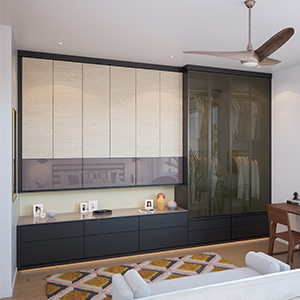 Functional and seamless storage where none existed before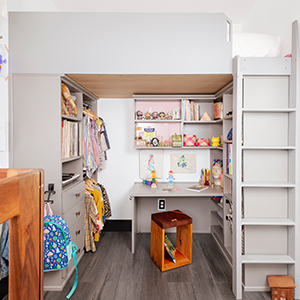 Adaptable organization to grow with your child
---
I was extremely pleased with California Closets. Our designer, Katie, was professional, flexible and sweet. I adore my new closets! They make me happy every day!
The installation was minimally intrusive, professionally handled and the end result reinforced my decision to seek a customized solution for my space. Beautiful!
Great experience. Very professional sales staff. The installation and customer service were top notch. Closets came out beautiful.
California Closets did an amazing job. They transformed my master closet. They were professional and the customer service and expertise was spot on.
I recommend. This company has high standards and understands what the customer is looking for! Great job and excellent quality products
Quick and painless. The sales consultant was knowledgeable and friendly. Liked being able to see the closet layout on the sales consultant's laptop. The installation was flawless.
We are repeat customers. We have been impressed with the design, quality and professionalism of everyone we've encountered.
One of the most professional organizations I have ever dealt with - from office personnel to designer to installer. Excellent. Other companies could take lessons in customer service from California Closets.
Great design and installed efficiently and cleanly. We are planning on having our pantry done next. It really increased our storage space in an incredibly organized fashion.
Our experience was awesome!! Mary Lynn was so helpful in creating the perfect space and within a very minimal budget. We LOVE our new closet!
Why Wait?
Book a free consultation today – and ask about virtual consultations.