5 Creative Solutions How to Organize Space Storage With Baskets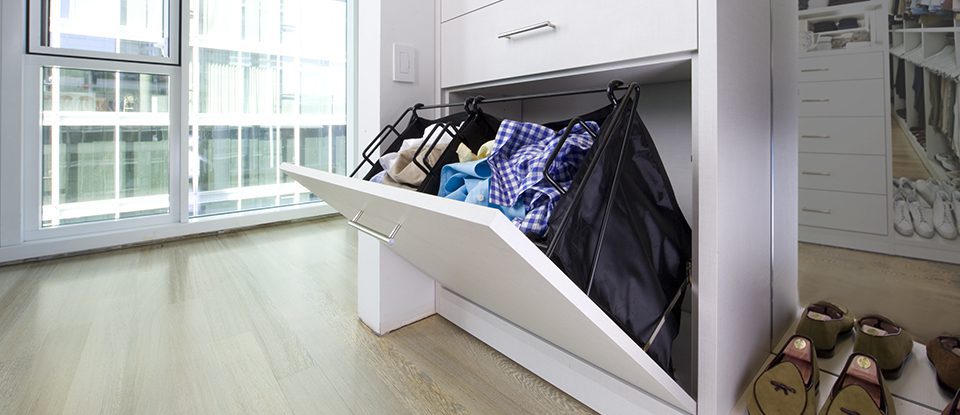 Baskets are one of the most versatile and functional storage accessories. Because you are able to see everything within them, baskets allow you to grab and put away items in a flash.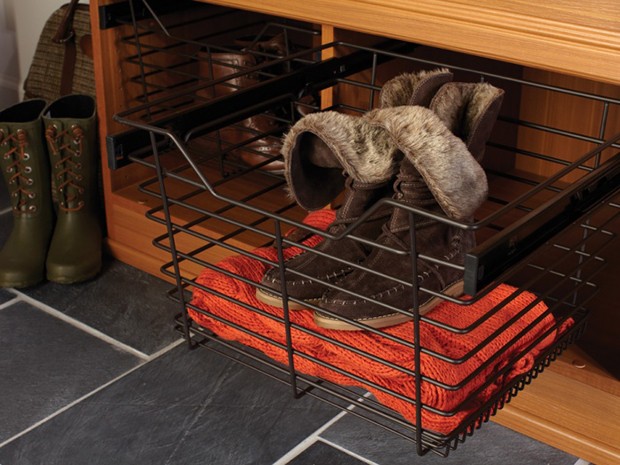 Here are five ways to incorporate baskets into your custom closet organization design.
1. For clothing in the bedroom closet: With just a glance, you can choose folded items like jeans and sweaters from slide-out baskets in your bedroom closet, making outfit selection a quick task.
2. As hampers for laundry: Slide-out and removable laundry baskets in the closets make it easy to sort dirty clothing and take it right to the laundry room.
3. For easy organization in your entryway or mudroom: Keep boots and shoes neat, clean, and out of the way with a designated basket for each family member.
4. In the nursery closet: Babies and toddlers have so many small items that can easily get jumbled and messy. Plus, little kids move fast, so it's important to be able to quickly grab clothing or cloths—sometimes with just one hand! Slide-out baskets offer the perfect solution for a baby's smaller items, and can transition to hold toys for simple access and cleanup as your child grows.
5. In the linen closet: A combination of stand-up cloth bins and slide-out baskets makes it easy to elegantly store towels, napkins, and more.