Talking About Sustainability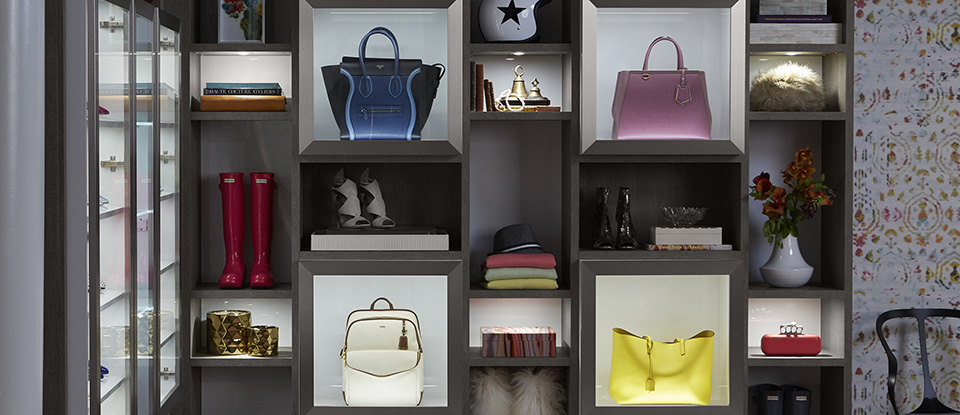 Our commitment to sustainable product and practices is just one of the important initiatives we continue to develop. We asked our resident expert and Manager of Product Information and Sustainability, Amy Kolnes, to elaborate on our efforts to date.
As an industry-leading brand, why does California Closets prioritize sustainability?
At California Closets, I think we truly understand the importance of sustainability and our responsibility to the environment and to our clients. Sustainability is not something that is fleeting or a trend, but is a mainstay of our business and for this reason we realize the need to be continuously mindful of our resources.
It is this commitment that has enabled us to work with a number of builders on
various LEED® projects. This includes two large-scale LEED-certified projects in the San Francisco Bay Area, the Margarido House and the Hillside House, both of which were one of the first of their kind.
It is also from this pledge that we are constantly looking at sourcing products that
have sustainable attributes. Most recently, we rolled out a comprehensive line of
LED lighting, which offers an energy efficient option for illuminating a space.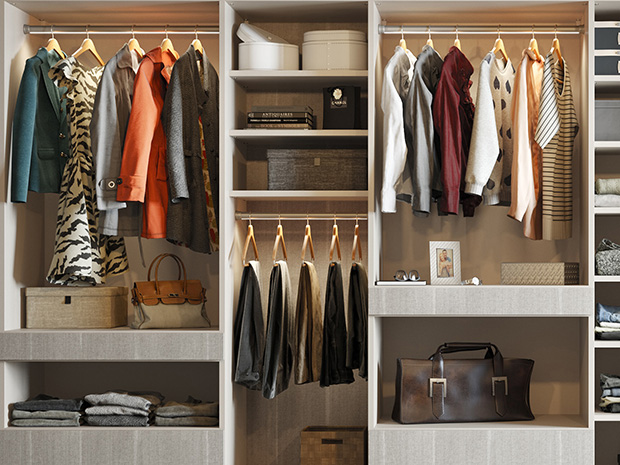 How would you describe California Closets' sustainable product options?
The beauty of our product is that it is made from composite wood, which consists
of recycled and/or reclaimed wood fiber. Using recycled material assists with
diverting waste from our landfill and helps to preserve our natural resources.
All of our board is CARB Phase 2 compliant. CARB (California Air Resource Board) is also the commonly used name to reference the California law, which consists of some of the most rigorous regulations for formaldehyde emission standards. Although CARB regulations are specific to California, this is the standard we use for all our board sold throughout North America. CARB has two phases – 1 and 2. Phase 2 is the more stringent of the phases and is the current rating for our Classic, Lago and Tesoro finishes.
We also offer an array of Ecoresin® inserts, which contain 40% pre-consumer recycled content. Some of the available patterns incorporate handcrafted materials from artisans in remote villages around the world, helping to bring more economic stability to these communities.
Additionally, we offer a variety of other products that have sustainable features.
To name a few: LED lights, Chroma countertops and a selection of fabric panel made from recycled material.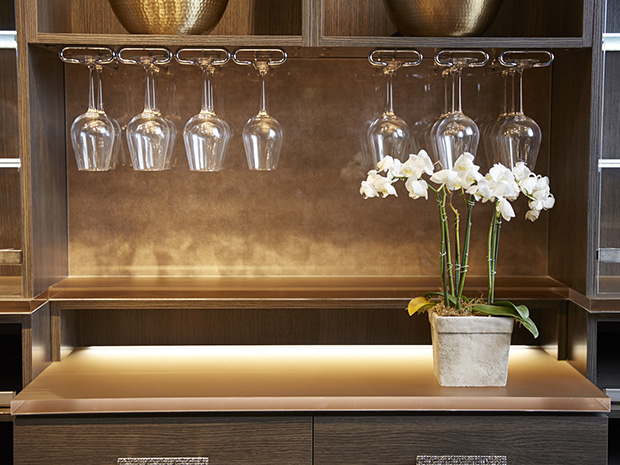 What are common misconceptions about sustainability?
For some, the word sustainability may conjure up thoughts of products that are not made well or are visually unappealing. However, products made with sustainable material are not only of high-quality, but they also can have a beautiful aesthetic.
Take for example our Fossil Leaf Ecoresin® insert, which can be used for doors,
drawers or as a back panel. It is made from 40% recycled material, can be recycled
through the supplier at the end of its life and has been made using natural leave
accents. The sustainable benefits of this are clear, but in addition this product is
durable and is a stunning combination of translucent resin with subtle hints of
elements found in nature, creating an exquisite design.
Another misconception about sustainability is that these types of products are
sold at a premium. To the contrary, just because a product is made with
sustainable materials or practices it doesn't necessarily mean that it will be more
expensive. As I previously mentioned, our board is made from recycled material,
so without any additional investment our clients are purchasing a product that
already has sustainable characteristics.
How does California Closets continue to educate its employees about its environmental commitment?
We offer a number of training resources for our employees to keep apprised not
only of our commitment to the environment, but to have a better understanding
of relevant terminology and sustainable characteristics of our product offering.
These resources include an extensive library of documents, videos and interactive educational materials.
We have recently implemented an entire learning module that is specifically
focused on sustainability. This course is available to all employees throughout our
franchise system and it is mandatory course for our corporate team members.
Additionally, we have on staff at our corporate office a LEED GA who is available
to answer any questions that may arise as they relate to the specific sustainable
attributes of our products.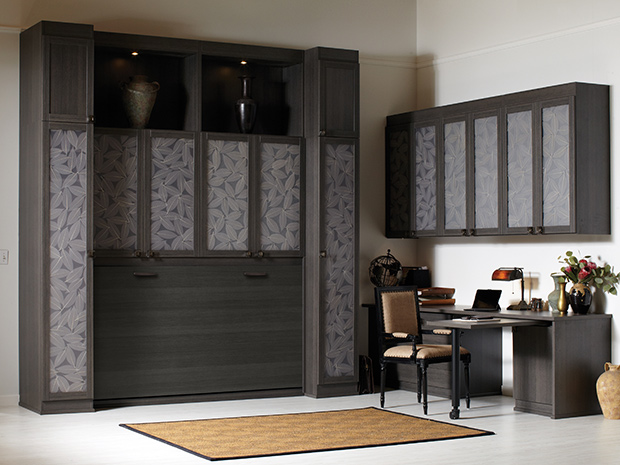 Is California Closets still looking for ways to minimize its carbon footprint in the future?
One of the advantages of working with a wood product such as ours is that trees are nature's natural way to assist in lessening the impact of climate change. What is meant by this is that trees use CO2 during photosynthesis, store this carbon and oxygen is released as a by-product. This sequestered carbon is stored until the wood is broken down at the end of its life cycle.
Also, by using products such as LED lighting in lieu of less efficient incandescent or even CFLs, we can help further reduce our energy use and carbon footprint especially when electricity is produced by coal or gas.