Join us in Supporting Dress for Success on #GivingShoesDay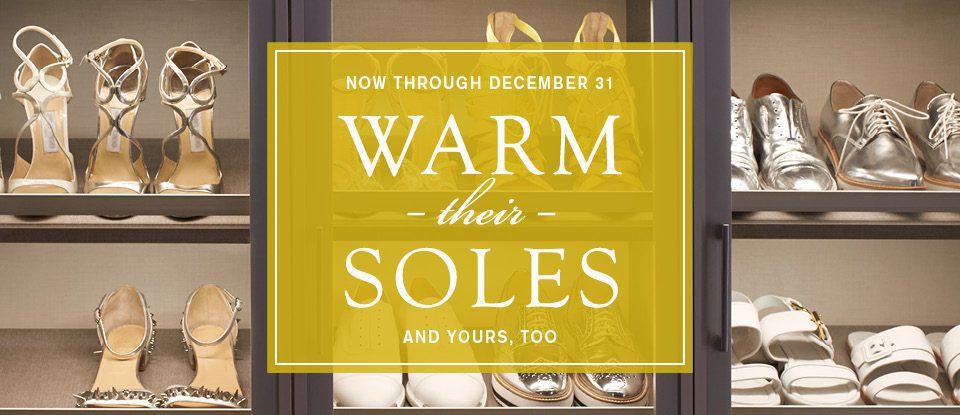 Help Women Put Their Best Foot Forward and Save on Your California Closets
Giving Tuesday is December 1! After Black Friday, Small Business Saturday and Cyber Monday, enjoy a day devoted to giving back to your community: Be a "shoe gooder" and donate your professional women's shoes to Dress for Success at a participating California Closets showroom.
This holiday season, California Closets is proud to participate in #GivingShoesDay with Dress for Success,  extending this annual day of giving to provide you with a greater opportunity to give back throughout the holidays.
Not only will you be helping the women that Dress for Success serves, but now through December 31, you can save up to 10%* on your new California Closets system by donating new or nearly new women's professional shoes.
Simply schedule a complimentary design consultation or visit one of our participating showrooms* to make your donation.
Your Donations Make a Difference
"Women often come to Dress for Success when they are at a vulnerable place in their lives, " said Joi Gordon, CEO of Dress for Success Worldwide. "The donations that we receive on #GivingShoesDay literally help women feel more comfortable in the next steps they are about to take in their careers—and their lives."
Since its inception in 2012, #GivingShoesDay has amassed more than 8, 400 pairs of shoes donated for the organization's clients. An almost 400% increase in shoe donations was seen last year and Dress for Success is hoping to continually increase this level of giving.
Dress for Success Brightens the Lives of Women Around the World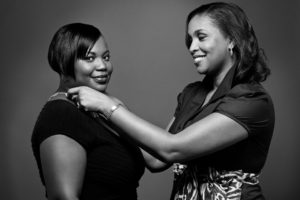 Dress for Success empowers women to achieve economic independence by providing a network of support, professional attire and the development tools to help women thrive in work and in life.
It all starts when women are referred to a Dress for Success "boutique" to work with a volunteer stylist to select a professional outfit for their first interview. Once they find employment they can return for the apparel and accessories needed to enter the workforce.
But it doesn't end there.
Dress for Success empowers women by leading a variety of programs aimed at career development, professional advancement, and financial independence, including the Professional Women's Group, which provides a supportive network to women who have recently become employed.
Donate Your Shoes at these Participating California Closets Showrooms
Donate your new or nearly new shoes at these California Closets showrooms, or schedule a complimentary design consultation to meet with a design consultant.
Arizona
Glendale
Phoenix
Scottsdale
California
Berkeley
Corona del Mar
Huntington Beach
Larkspur
Los Angeles
Los Altos
Los Gatos
Roseville
Sacramento
San Francisco
Santa Barbara
Walnut Creek
Westlake Village
Connecticut
District of Columbia
Florida
Fort Lauderdale
Boca Raton
Orlando
West Palm Beach
Winter Park
Georgia
Alpharetta
Atlanta
Buckhead
Lawrenceville
Hawaii
Illinois
Indiana
Kansas
Kentucky
Maryland
Michigan
Birmingham
Commerce Township
Detroit
Missouri
Manchester
Rock Hill
Louis
Nevada
New Jersey
Bernardsville
Cranbury
Fairfield
Northfield
Laurel
Ridgewood
New York
Albany
Buffalo
Long Island
Ronkonkoma
The Hamptons
Southampton
Syracuse
North Carolina
Ohio
Brooklyn Heights
Cincinnati
Cleveland
Columbus
Woodmere
Pennsylvania
Camp Hill
Harrisburg
Lancaster
Mechanicsburg
King of Prussia
Philadelphia
Pittsburgh
South Carolina
Charleston
Mount Pleasant
Tennessee
Texas
Austin
Dallas
Houston
Plano
San Antonio
Southlake
Virginia
Canada
Vancouver, British Columbia
London, Ontario
Oakville, Ontario
Montreal, Quebec (appointment only)
*Up to 10%, maximum savings $1, 000. Discount applies to new systems only. Cannot be combined with other offers. Shoe donations must be received by December 31 in order for discount to be applied. Offer valid at participating locations only from 11.15.15 through 12.31.15. ©2015 California Closet Company, Inc. All rights reserved. Franchises independently owned and operated.