The Gentleman's Closet: Q/A with California Closets' Calais McGuinness on the Southeastern Showhouse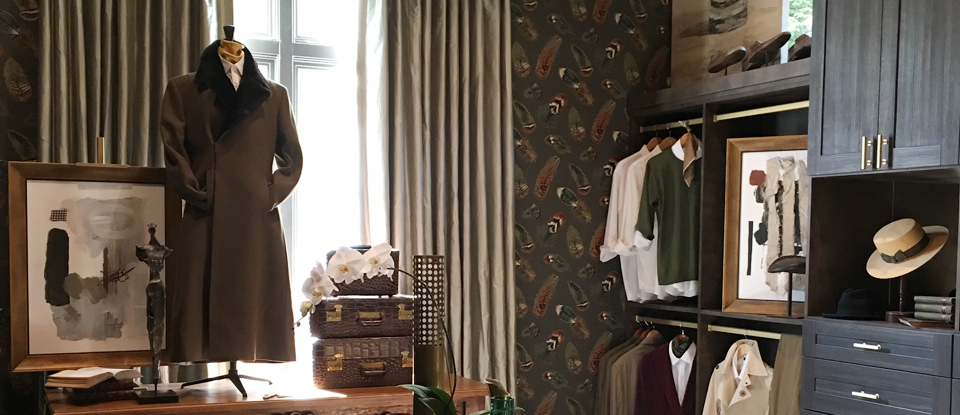 Sophisticated in style and function, a 'His' closet—like the one created for the 2016 Atlanta Homes & Lifestyles Southeastern Showhouse by California Closets Atlanta and designer, Michel Smith Boyd – can make big statement. Calais McGuinness answers questions about participating in this prestigious Atlanta event and the making of the master closet.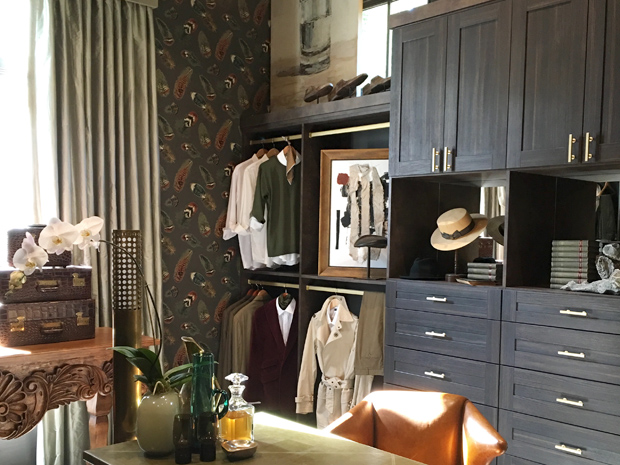 How did you get involved with the Southeastern Showhouse?
Networking is hugely important for identifying brand-right opportunities! I was first introduced to builder, Bill Preston, and Deitrich Logan, the architect, at the Atlanta Summit – a well-heeled annual networking event hosted by Digital Interiors. This is where I learned that Bill was in the process of selecting interior designers and vendor partners for his house. When I saw Bill again in Las Vegas a couple months later at the International Builders Show, he asked me to put together a design and the rest is history.
What was your vision for the space?
I was thrilled to be partnered with Michel Boyd on this project! Michel is a nationally recognized and incredibly talented interior designer based in Atlanta, whom I had met at several ASID events and panel discussions. Because Michel had toured our showroom and had a good understanding of our brand, we could collaborate well together on a vision to create a masculine-inspired haven where the man of the house could escape and relax. Everything we selected—from the palette of the materials and style of hardware, to the use of lighting was meant to evoke a rich and inviting environment.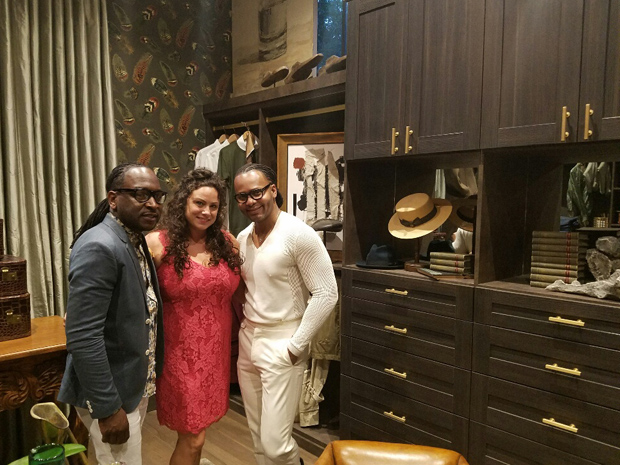 What came next?
In developing a concept, our California Closets showroom and CAD program were extremely helpful! It is always impressive to pull up 3D images of a projected space that can be manipulated in just minutes with any adjustments. Without a California Closets system in this room, I don't believe the end result would have had nearly the luxurious look and feel. Building a custom closet allowed us to incorporate fine details and unique applications that made this room a must-see space for visitors.
What was it like collaborating with Michel Boyd?
Michel Boyd is one of the most humble interior designers I have ever worked with. I was instantly impressed and excited to find out how hands-on Michel was throughout the design process and how much he valued my input to ensure the end result was the best it could be. When I asked Michel about his creative process, he told me that he really never knows how something is going to turn out until he meets the client and experiences the space. In the case of this showhouse, he envisioned what this "imaginary" gentleman was like and this helped inform his textile palette. The entire process for how the space came together was a lot of fun!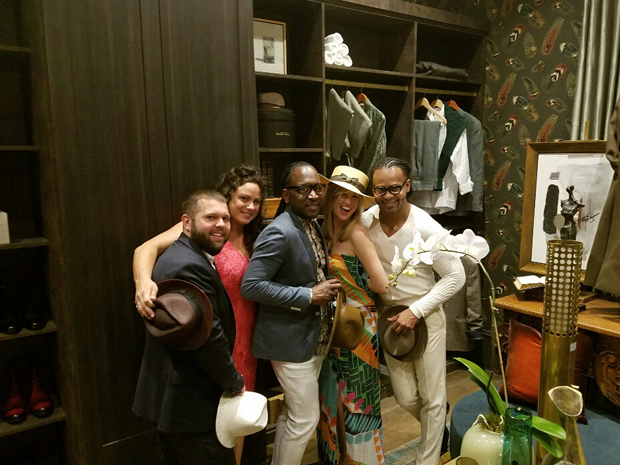 What were some of your key takeaways from participating in a showhouse?
An opportunity like this is a great way for us to build new client and local designer relationships! It's also a perfect event to share with our current clients. California Closets continues to evolve so much and local showhouses allow us to demonstrate how we can be a true partner in design with inspiring ideas for transforming spaces, rather than simply a closet vendor.