Exclusive Tesoro™ Finishes Collection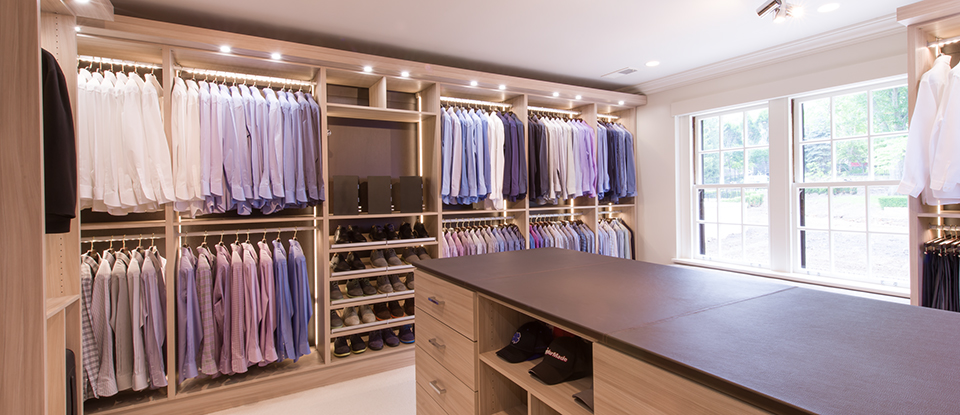 We are always sourcing new inspiration for our distinctive materials and color palettes. Imported from Italy, our exclusive Tesoro™ line offers rich wood textures, classic textile patterns, and intriguing color contrasts that bring a new depth of design to our custom organizational systems. Durable, easily tailored and eco-friendly, the Tesoro™ collection continues to elevate California Closets' product offering and National Manager of Design, Erin Hardy, explains how.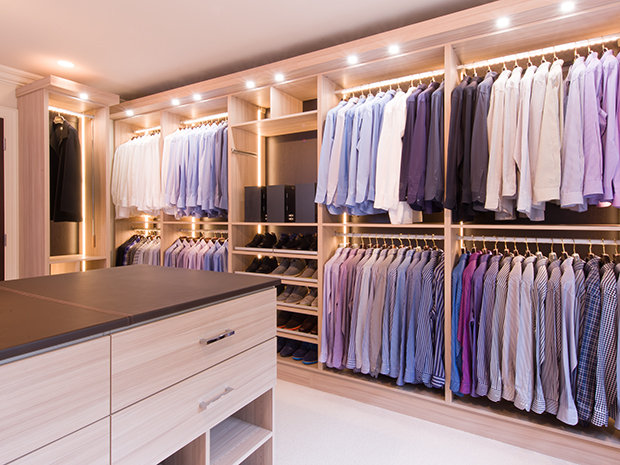 What makes Tesoro™ an industry-defining collection compared to other companies' domestic product?
The Tesoro™ material is manufactured by a world renowned Italian master. We are fortunate to work closely with this design-driven manufacturer who is leading the charge on innovative surfaces. They share this research and development with us to bring these exclusive materials to the US market.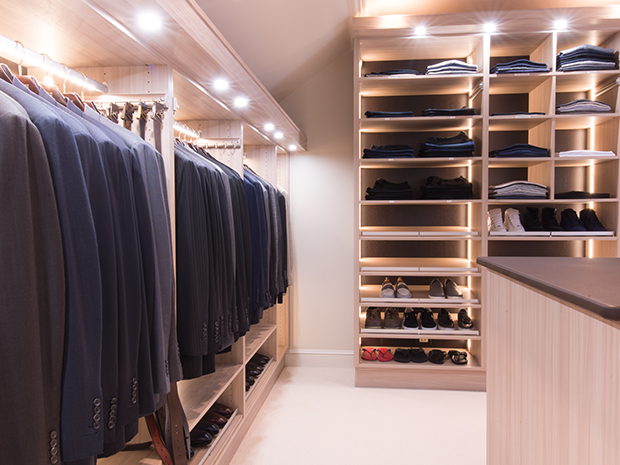 Tesoro™ is known for its style, durability and sustainability. What are other attributes of this premium collection that people may not know?
This collection incorporates on-trend colors and varying, realistic textures that combine gloss and matte sheen for greater depth and visual interest. Its unique interplay of rich wood textures, classic textile patterns and sophisticated color are expertly crafted to look and feel like true wood, fabric and leather. With Tesoro™, our design consultants can bring the beauty of Italian design into every part of the home.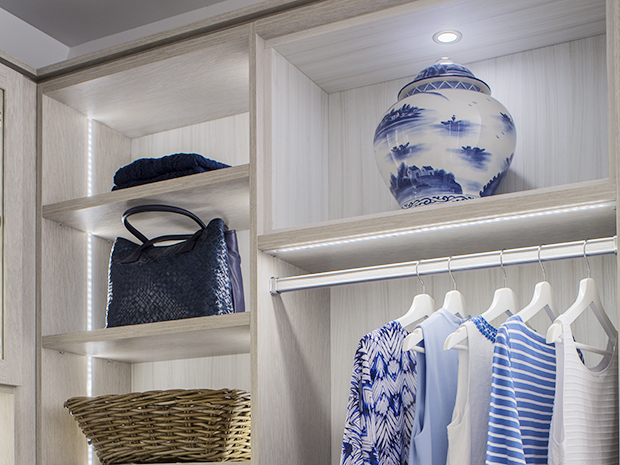 How are California Closets design consultants using this collection in innovative applications?
This carefully crafted palette is designed to blend easily, providing tremendous aesthetic freedom. Our design consultants are able to beautifully combine finishes in virtually limitless ways to create one-of-a-kind, luxurious looks for individual clients. The Tesoro™ collection also pairs seamlessly with our extensive line of high-end accent materials such as aluminum, glass, deep textured or matte and high gloss.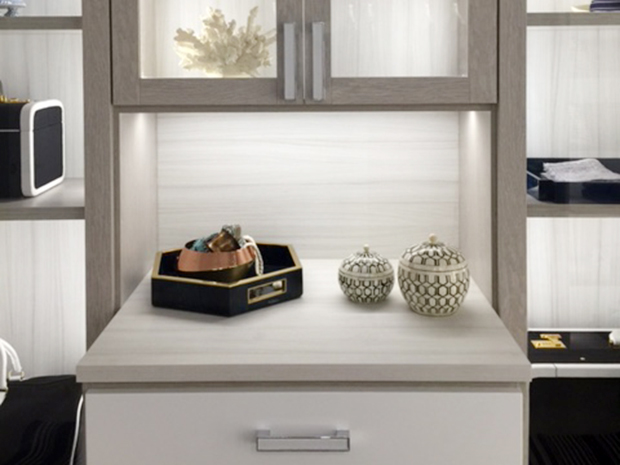 How does California Closets stay on top of the latest high-quality product trends?
The California Closets Product and Design team travels the world to largest design and hardware shows to stay on the forefront of product and design trends. We work hand in hand with our valued vendor partners to share our findings and create new products that lend themselves to these trends.
Visit our Client Stories page for Tesoro™ inspiration ideas.