Special Project: Mobile Boutique for Garnet Hill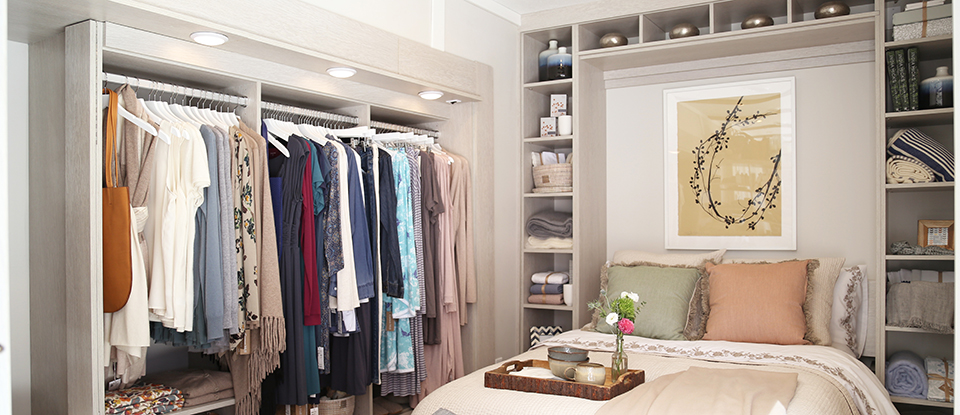 Not all of the storage problems California Closets solves are found in the home…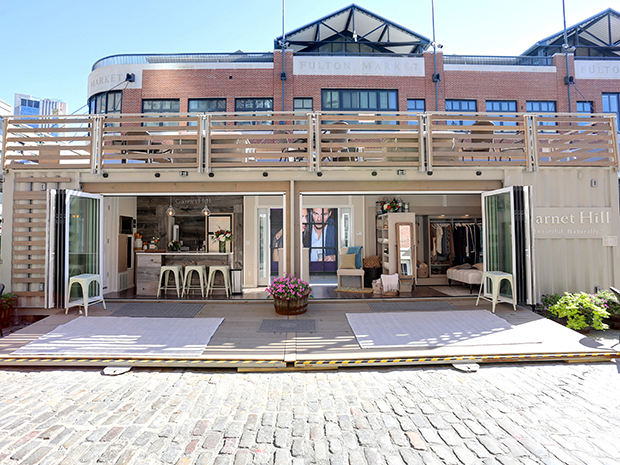 When Garnet Hill converted a shipping container into a mobile boutique to display its latest offerings of home and apparel linens, the team approached California Closets Michigan to design smart, seamless systems that would maximize the small space and create a BIG impact for visitors.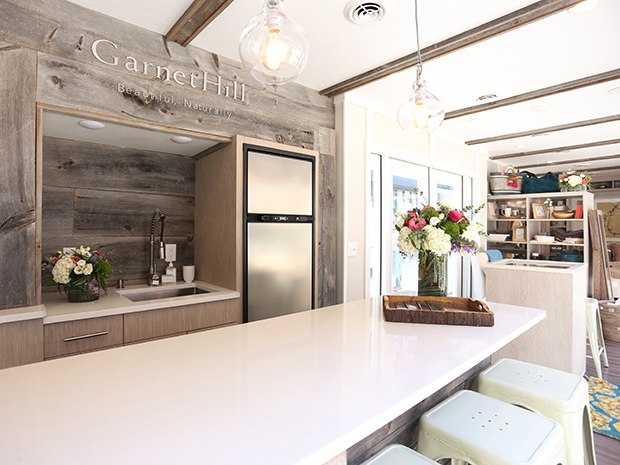 The challenge? Create an innovative extension of the Garnet Hill store experience with custom organizational solutions that could also travel well during the container's journey from New Hampshire to New York City.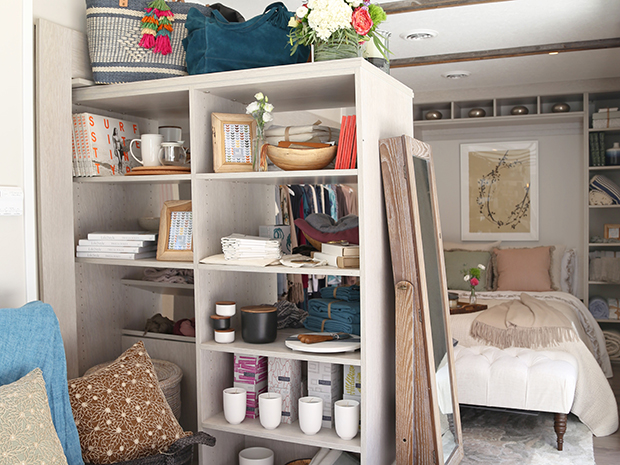 California Closets Michigan design consultant, Raquel D. Donaghy and product engineers went above and beyond to deliver solutions that not only maximized display space, but were also safe and road-worthy. In addition to an inviting wall bed unit to showcase Garnet Hill's colorful bed linens and a moveable island with glass top to house jewelry, the California Closets team also created a pivot peninsula wall that separated the two main areas, but could easily be tucked away when not in use.
While this particular moveable piece is far outside of the usual California Closets system capabilities, Raquel and her team were able to devise a unique solution that allowed the system to pivot for safe storage during travel and then be opened for display when the container was parked at its destination.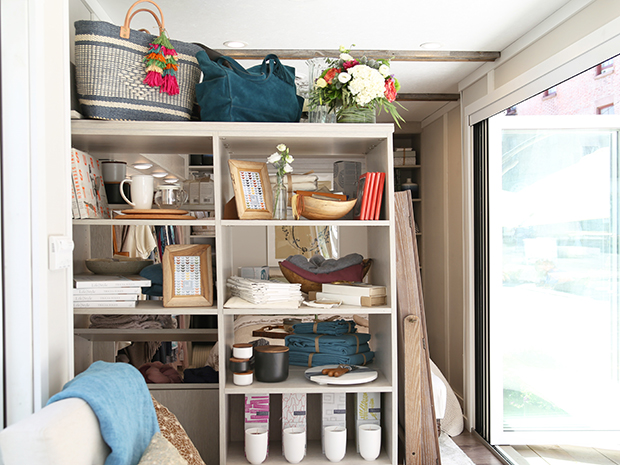 Ultimately, California Closets Michigan was able to address all of the functional needs at hand, while helping to achieve Garnet Hill's out-of-the-box retail vision and enhance the unique experience for visitors.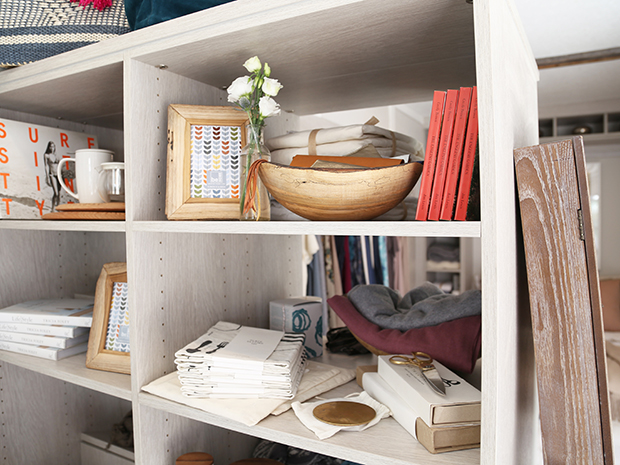 This fun mobile boutique hits the road again in 2017. Stay tuned!