Dress for Success: How Style & Organization Help Women in the Workplace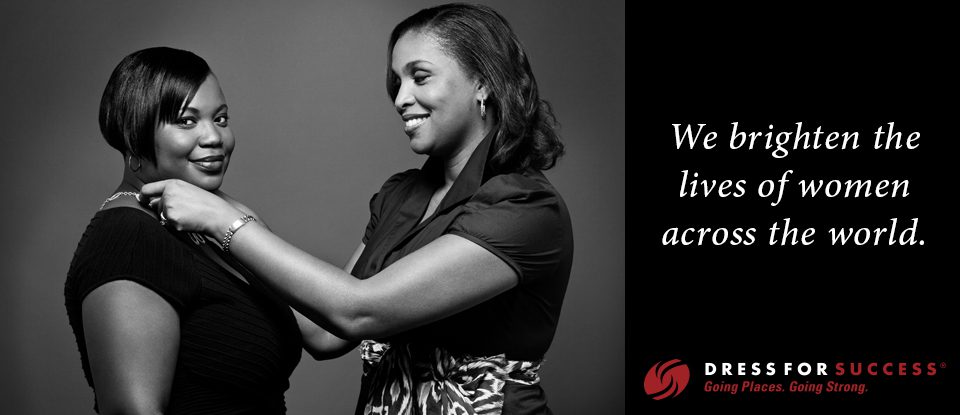 We've teamed up with Dress for Success® for #GivingShoesDay, an extended version of the annual Giving Tuesday campaign to provide shoe donors a greater opportunity to give back this year.
We spoke with Katie Murphy, director of media relations at Dress for Success Worldwide, to discuss how having the right outfit (including shoes!) and keeping it all organized helps pave the way for professional and personal success for the women served by Dress for Success.
What does Dress for Success do and who does it help?
Dress for Success is an international not-for-profit organization that empowers women to achieve economic independence by providing a network of support, professional attire, and the development tools to help women thrive in work and in life.
A lot of people know us as the organization that gives suits to women for job interviews but that's just one aspect of what we do. We are really dressing them from the beginning and beyond – from being unemployed and searching, to recently employed and adjusting, and finally, to gainfully employed and succeeding.
Since we opened our doors in 1997, we have continuously developed programming to address the varied needs of women in the workforce. Dress for Success strives to empower women to achieve economic independence, in order for them to get to a place in their lives where they're able to do more than pay rent — they're able to pay it forward. And in the past 18 years, we've been able to help more than 850, 000 women along their path to do just that.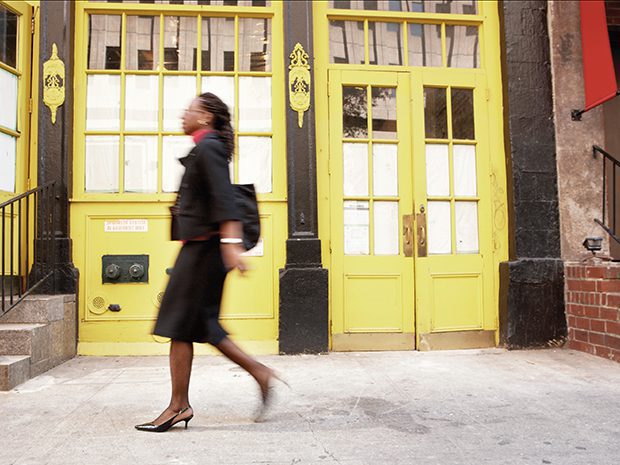 Women first come to your boutiques to choose their interview outfits. How does the process work?
Each Dress for Success client gets a personal stylist to work with in the boutique. They talk about the position she is interviewing for and her personal style preferences. The stylist then helps her choose clothing that would be appropriate for the interview and makes her feel confident and polished.
Once a woman obtains employment, she is also invited back to the boutique to create her professional bedroom wardrobe – a week's worth of clothing for her to wear and mix-and-match at her new job.
It's a really exciting process for both our clients and our volunteers! The suiting process has a transformative effect on many women – they can now literally see themselves as confident, valuable, professional women. It's a huge boost to their self-esteem.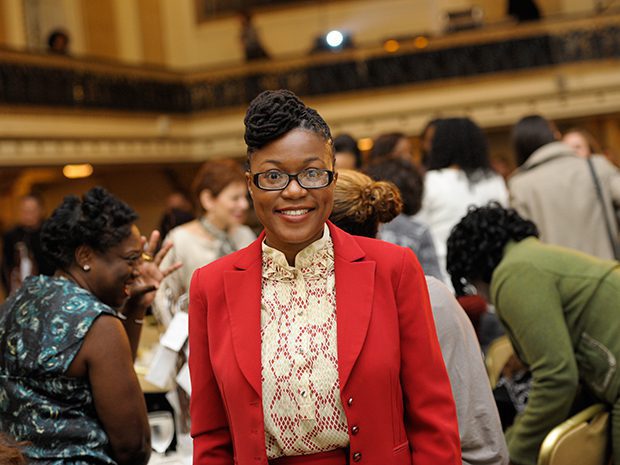 What are some favorite clothing or accessory staples for your clients' interviews?
In a time where "business casual" seems to reign supreme, our clients really can never go wrong with a black pantsuit for a job interview. A black pantsuit is timeless and can actually be quite versatile. For a job interview, they can pair it with a solid color button-up for a classic, professional look.
Once they've landed the job, they can wear the suit as separates, which allows them to add a bit more of their personality to their look and provides more longevity to their wardrobe.
With every season, there are fashion dos and don'ts. What advice do you give Dress for Success clients when they're preparing their outfit for an interview?
For every season, the most important "do" is to check the weather when choosing a wardrobe for your job interview and dress appropriately for the forecast. You never want Mother Nature to get the best of you when you're trying to put your best foot forward.
With the upcoming winter season, we also recommend that our clients:
Wear snow boots to a job interview if the weather calls for it (safety first!), but make sure to bring a pair of more professional shoes to change into for the actual interview.
Put on a hat to keep warm during her commute, but also bring along a comb and a little bit of spritz to help alleviate the dreaded "hat hair."
Pack an extra pair of tights when going on a job interview. If she opts for a skirt suit with a pair of tights underneath, a back-up pair is great to have on hand in case she encounters any snags or runs along the way.
How does having an organized, professional wardrobe lead to success both in and out of the workplace?
I think a closet organization is a key to having peace of mind. When you're assured in the areas of life that you have control over, like your wardrobe, it allows you to more confidently and effectively address those unforeseen situations that arise.
For our clients, not having to worry about clothing for their interview and a new job is a huge relief. And when they look organized and professional, they feel that way too. That sets them up to succeed at work and pursue opportunities to advance. Ultimately, they act as role models to new Dress for Success clients who are at the beginning of their journey.