Tastemaker Q/A: Actress Constance Zimmer's Sole-Full Style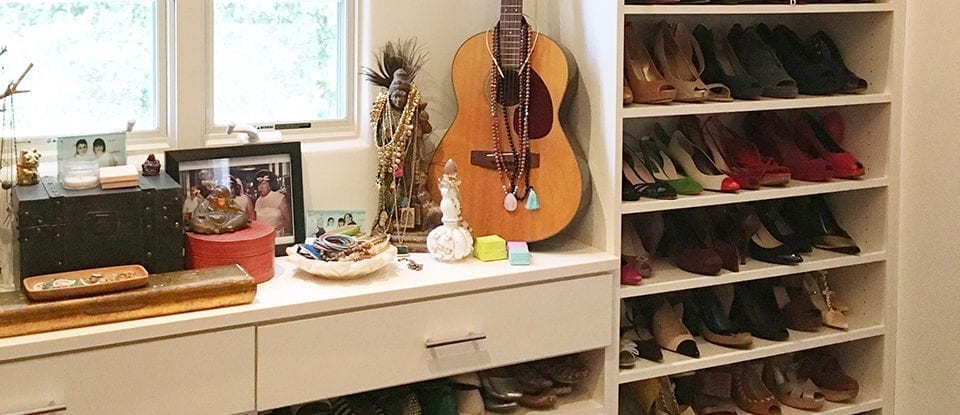 Celebrated actress and star of UnReal,  Constance Zimmer, appreciates great design. Reflecting her personal style, her beautifully curated home features vintage finds and a showstopping custom closet that we love as shown in InStyle. We asked Zimmer about what inspires her these days and of course, how she organizes all those shoes!
What three words describe your design style?
Eclectic. Warm. Inspired.
What is your favorite design trend for 2016?
Brass geometric sculptures. Little ones you can plop on a table, big ones you can hang on a wall or they can even be used as planters.
Do you think fashion inspires your style at home?
In my life the two seem to go together more than one influencing the other. My style's a little eclectic, comfortable, classic—which could describe my wardrobe as well as it describes my living room.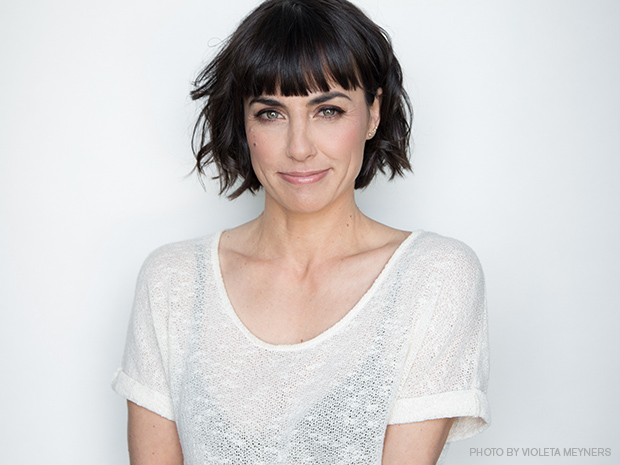 Who are you favorite interior designers?
 I'm not all that familiar with specific interior designers, but there's a certain southern-California aesthetic I really love that you see in the mid-century modern architecture of Buff and Hensman or the contemporary homes of Barbara Bestor, the laid-back, sustainable outdoor spaces designed by Elysian Landscapes, and pretty much any decor from Lawson-Fenning.
How do you think having a beautifully decorated and organized home can enhance a person's life?
My work life is so chaotic, it's nice to return to the cozy warmth of home. I think that's why I'm drawn to vintage. It's not just the warmth of a vintage piece, but the memories created when we found it. Every piece has meaning, and that's pretty nice to come home to.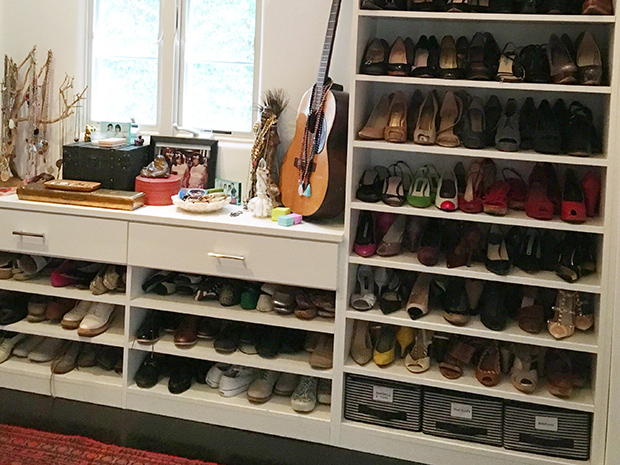 What do you love about your California Closet?
Behind all the clothes is a floral wallpaper that I love. The walls are so thick with clothes that I forget the wallpaper's even there, but then I pull something out and it's revealed, and that always makes me smile. I'm also kind of a freak for organization, and my closet is organized. That makes me smile, too.
How many pairs of shoes do you own?
I hadn't really thought about it until my closet was photographed, then I realized I had too many. The purging has already begun!
This makes US smile. Visit our site for more closet organization ideas.