A dramatic upgrade reimagined this 1970s closet.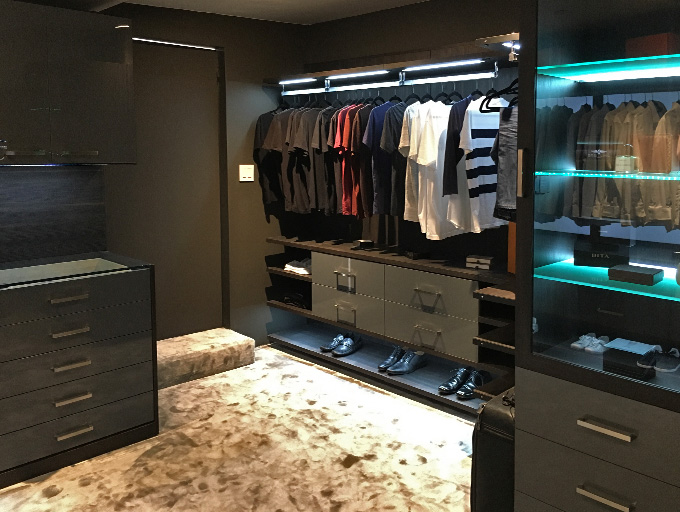 Design Consultant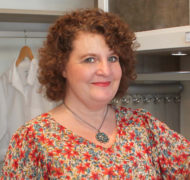 Katharine Mills-Tierney
Katharine has been a designer in the Closet industry since 1996 and has been with California Closets  since 2008.  She enjoys using California Closets many material choices and product options to design functional, beautiful, and unique spaces. She is an artist at heart and an out of the box thinker. Her favorite part of the job is collaborating with her clients to create inspired designs that work seamlessly in the space and that enhance their daily lives.
Achievements:
Presidents Club ($1,000,000 in sales and/or installations) 2016, 2017, 2018.
Winner – Top 10 design of the year – 2016, 2018.
[...]
testing
Read More >
Read Less >
Describe the client and the style of his home. A well-regarded entrepreneur, this young client already had an eye for design. His striking Hollywood Hills home had a cool, modern vibe and he wanted his closet to reflect a similar style.
How did you collaborate to create the best possible outcome?  My goal was to incorporate inspiration my client drew from a famous Hollywood movie. Working with his interior designer as well, I presented a plan that would improve function and reflect similar cinematic visual impact with details such as LED lighting and lustrous hardware. I had to work carefully with room's awkward layout and found a way to cleverly hide an existing access door on the back wall of the room by adding a mirrored door flanked with mirrors on the side walls to achieve a 3-way mirror effect. 
I enjoyed taking on the challenge of turning a space of odd angles and beams into a streamlined and upscale dressing room.

– Katharine Mills-Tierney, Designer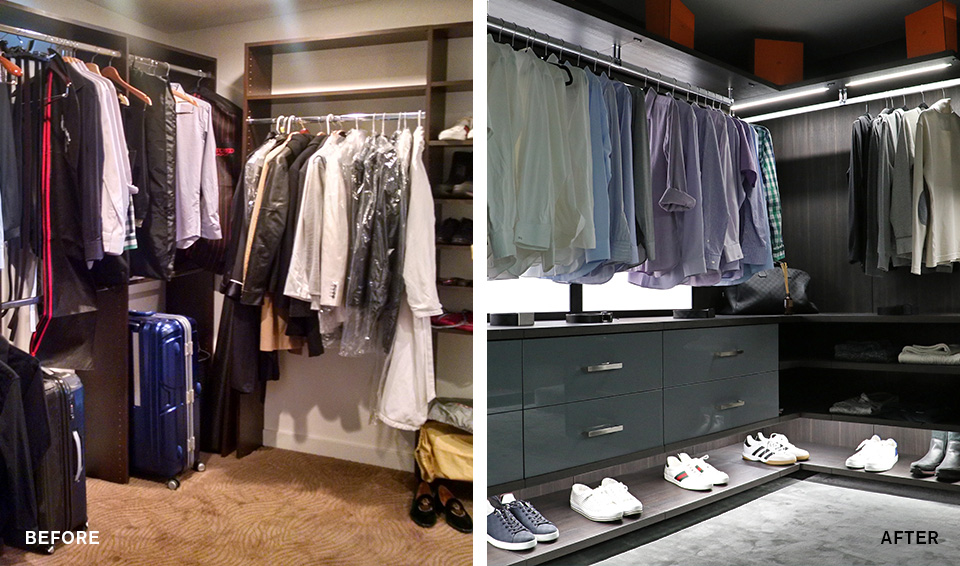 How would you describe the final result? Transformative! The entire design process was successful and fun. This once dated space is now a dressing room with a WOW factor.
Describe how you designed a better life for this client. My client used to hate going into his old closet. Now it is one of his favorite rooms. He can enjoy getting ready for meetings and events, and preparing for trips. His closet is now a reflection of the success that he is enjoying in both his personal and professional life.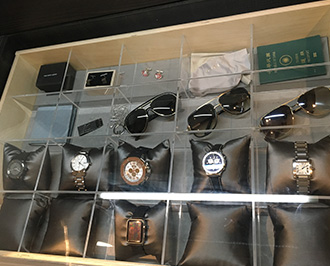 Your new closet starts with a
— complimentary design consultation —