Transforming an unused bedroom and adjacent sunroom into an enviable walk-in closet boutique.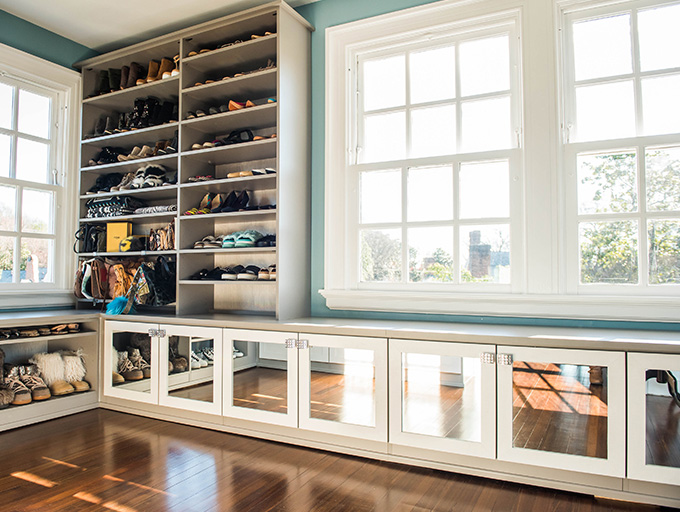 Design Consultant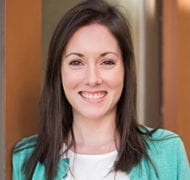 Morgan Haynie
Organization has been my passion since childhood which makes California Closets the perfect place for me to work! I am thrilled to meet each new client and help provide them with the optimal solution to make their dream become a reality!
I joined the California Closets family in 2010 in upstate NY and later relocated to Boston, MA and then finally settled here in Charlotte, NC in 2013.
Whether you have an inefficient closet, packed pantry or unorganized office I guarantee I am able to come up with a solution that marries beauty and functionality in your space. Not only do we have the most superior products and tools we also have an amazing team from the shop to installers that make your vision truly shine through!
Call me today to schedule your free in home consultation!
Education:
Bachelor of Fine Arts in Interior Design, Cazenovia College, 2009
Awards and Recognitions:
New Designer – Rookie of the Year, 2012
Top 10 Designs of 2016, 3rd Place Winner
[...]
testing
Read More
Read Less
Describe the client and the style of her home. I would describe my client's style as classic with a twist. She thoughtfully decorated her beautiful, old home built in 1916 with unique and eclectic pieces from her travels that balanced the home's traditional architecture well.
How did you collaborate to create the best possible outcome?  I worked closely with my client's notable local stylist, Linda Martinez. Linda had a great understanding of my client's love for fashion and we carefully took stock of everything my client wanted to have organized, specifically having separate spaces for shoes, handbags and clothing, as well as a creative display for her extensive hat collection. Jewelry storage was also an issue so my design included a custom island with doors on one side to hang heavier necklaces and drawers on the other side to hold earrings, bracelets, and smaller necklaces. 
This closet is so spacious and relaxing to walk into with its soft grays/creams and  accents of blue.

– Morgan Haynie, Designer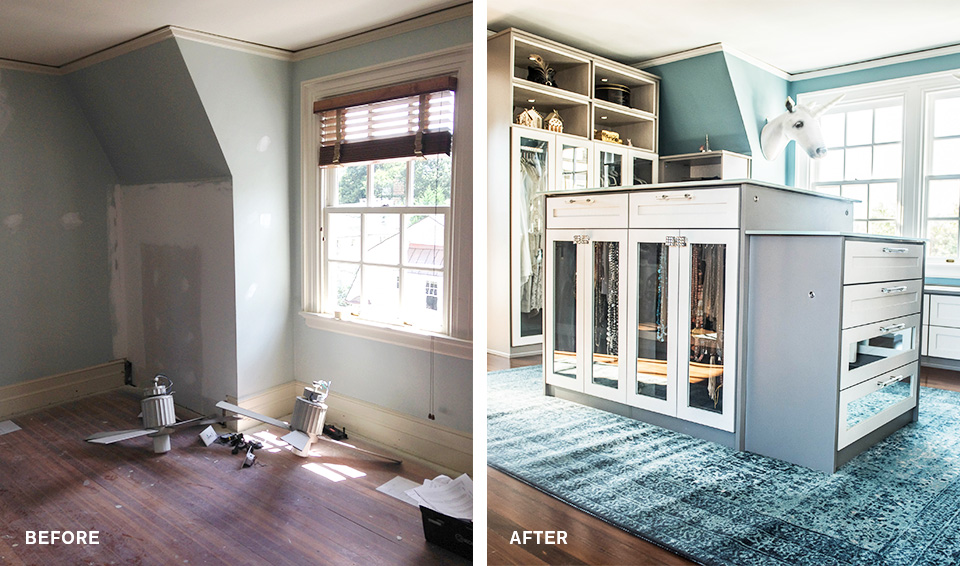 How would you describe the final result?  I loved how we combined two spaces into a cohesive and inviting walk-in closet. We used the former sunroom for her shoes and accessories and the former bedroom area room for her clothing. 
Describe how you designed a better life for this client. Previously, my client was storing her clothing between two armoires in her bedroom, a small reach-in closet and a small walk-in closet. She had to visit multiple locations in the morning just to get dressed! We've created a boutique-like closet experience that she can enjoy for years to come.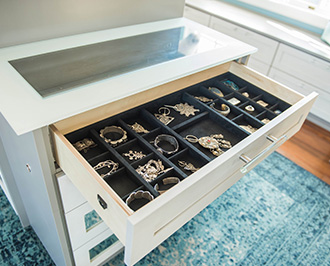 Your new closet starts with a
— complimentary design consultation —