This walk-in closet combines beautiful design with superior functionality.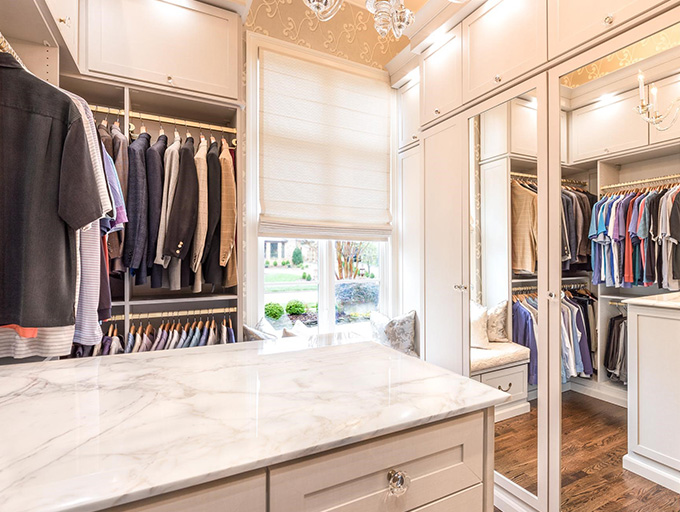 Design Consultant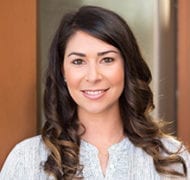 Whitney Hahn
I joined California Closets in Charlotte in early 2013. I received my Bachelor of Science in Interior Design and have previously worked for a custom home builder & in high-end furniture. I love working for California Closets because it enables me to work hand in hand with the customer to design their space to their unique wants & needs. California Closets helps to organize & simplify people's homes. My previous work experiences before California Closets in custom home building & high-end furniture has really helped me to better understand design from the installation side to the final product.
I pride myself on customer service & attention to details. After completing the installation I like to think of my customers as friends rather than clients. Once my clients get one space installed & organized the biggest compliment they can give me is to call me up to design more spaces!
I look forward to working with you on your next project!
[...]
testing
Read More
Read Less
Describe the clients and the style of their home. My clients' home was sophisticated and traditional. The couple was currently renovating the master bathroom when they decided to update their closet, as well. 
How did you collaborate to create the best possible outcome?  I worked closely with my clients' local interior designer Chad Pruett. We both wanted to reimagine the outdated master closet to give the couple more organized space, as well as the specific details they requested such as a place to sit and put on their shoes, a full-length three-way mirror, and lighting in each drawer. The original closet had a protruding wall in the middle that split the space into two sides, making it feel cluttered and cramped. We optimized the space by removing the wall and including a central peninsula for additional storage. 
We created an elegant space that is also functional to make everyday life easier.

– Whitney Hahn, Designer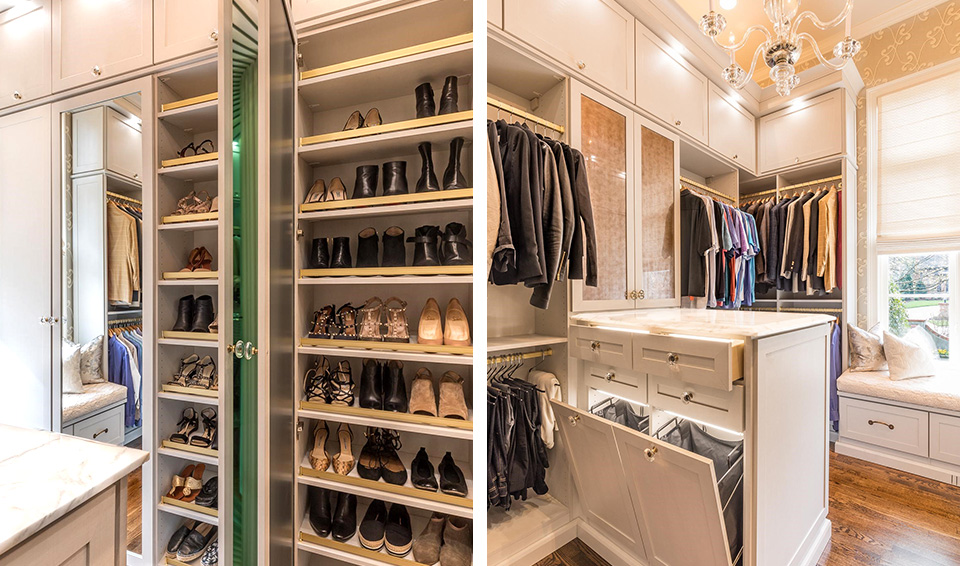 How would you describe the final result? We created a gorgeous design and the clients are thrilled! Having hanging on the walls and using the peninsula in place of the wall provides openness, while still giving the couple separated space for their individual needs. 
Describe how you designed a better life for these clients. During the process of removing all the items from the closet before the installation, my clients also had the opportunity to really evaluate their belongings and what they no longer needed. The editing process and the new system now allows the couple to see, access and appreciate what they have.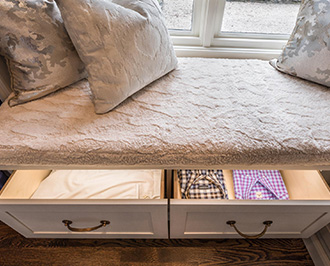 Your new closet starts with a
— complimentary design consultation —