A simple yet elegant design enhances the charm of this Palm Beach boutique.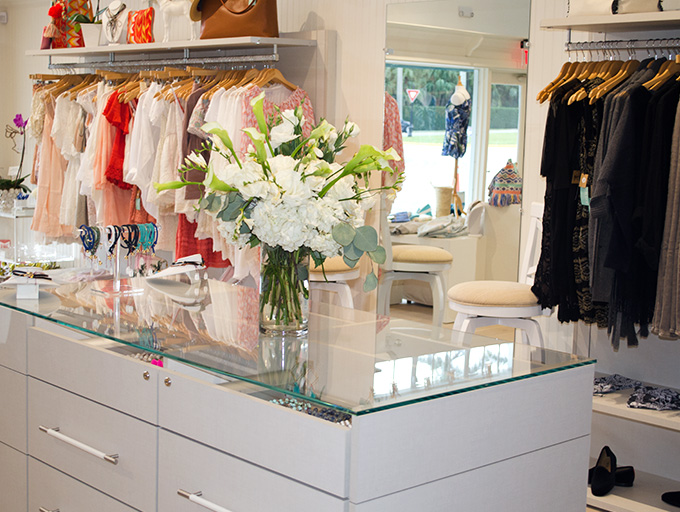 Design Consultant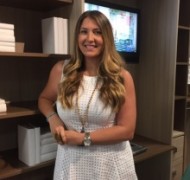 Taylor Ewer
After 10 years of retail merchandising experience, I brought my organizational skills and creativity into my design position at California Closets.? My goal is to generate beauty in a functional design, resulting in a exceptionally comfortable space. Assisting people in creating their ideal custom storage solution is a delight, and I will always try to make sure we have a little fun along the way"Education:Florida Atlantic UniversityMajor: Marketing?Minor: Business ManagementExperience, Awards & Acknowledgements:3 years of design experience with California ClosetsAward of Excellence in Customer Service in 2014Attended 2013 and 2015 California Closets Convention and advanced designer training.
[...]
testing
Read More
Read Less
Describe the clients and the style of their boutique. My mother and daughter clients were opening their first business together and knew they wanted a fashionable boutique with a classic-meets-chic style reminiscent of the Amalfi Coast. 
How did you collaborate to create the best possible outcome?  My clients showed me a few photos of other boutiques they had visited and the shelving had a "floating look" so we decided on Virtuoso. My clients also liked that the Virtuoso system could be adjusted to fit their needs over time. Installation in this almost 100-year-old building was complex, but working with my clients and the builder was seamless. 
One look at the Linen Tesoro and my clients were in love… and their interior designer said to me shocked, this is melamine?!

– Taylor Ewer, Designer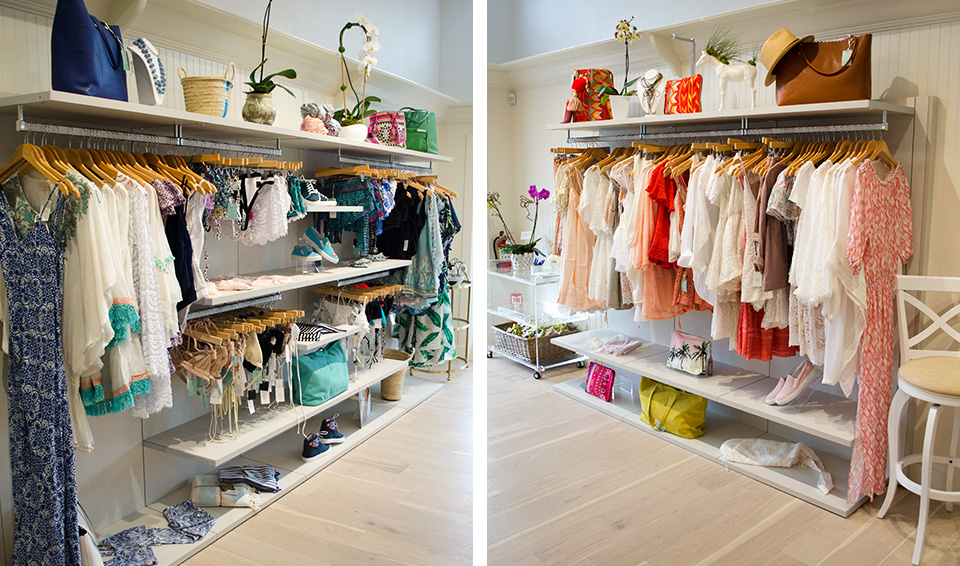 How would you describe the final result?  The layout is inviting and flows well so that customers can peruse merchandise without feeling cramped. The monochromatic palette we chose is soothing and creates the perfect complimentary backdrop for the colorful merchandise. 
Describe how you designed a better life for these clients. My clients told me that their California Closets experience was the easiest part of the boutique opening process. I feel confident that our work will support the success this creative mother and daughter team deserve.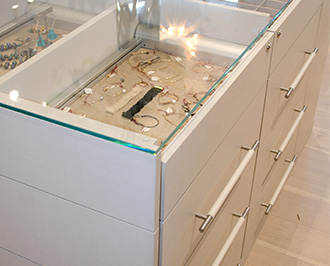 Your new closet starts with a
— complimentary design consultation —