Artfully designing to new heights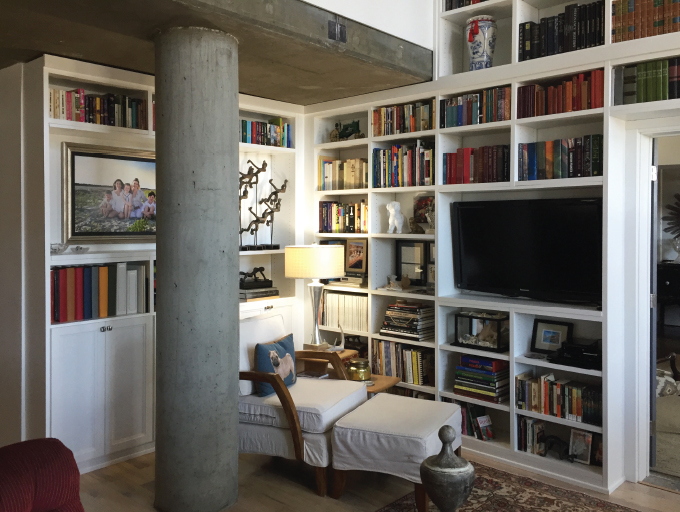 Design Consultant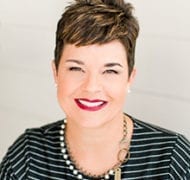 Katie Gerst
2015 'Top Ten Design Award' Recipient
2017 'Top Ten Design Award' Recipient
I cannot express the incredible joy I feel when I hear a client say 'I am so excited to get my closet done' or 'I can't wait for my friends to see this!' I know it's just a closet, and there are bigger issues in this world, but for my clients, what I've designed has solved a problem for them, and that's what I've always been – a problem solver – and I couldn't be happier than when I'm making someone else's life better!
I've had the privilege of working in this industry since 2001, and I've seen many changes, but one thing has remained the same: California Closets' commitment to quality, innovative design, and dedication to customer delight. As the leader in custom storage solutions since their beginning over 30 years, California Closets is the premier closet company in Atlanta, the United States, and internationally, and I couldn't imagine working anywhere else!
[...]
testing
Read More >
Read Less >
Who is the client and what is the style of their home? The clients are a married couple with triplets who bought the adjacent unit to their home and expanded. They are career women who enjoy art and books as a passion.
Tell us more about the project. The space had daunting 17-foot ceilings. The clients had an extensive book and metal art sculpture collection that they wanted to house in a traditional looking bookshelf.
How did you collaborate to create the best possible outcome?How did you involve the client in the process? The client came to the consultation with inspirational images of traditional looking, symmetrical bookcases. During the visit we searched online, walked around the house, and reviewed palette options.
The project could not have come together if not for the installation crew.

– Katie Gerst, Designer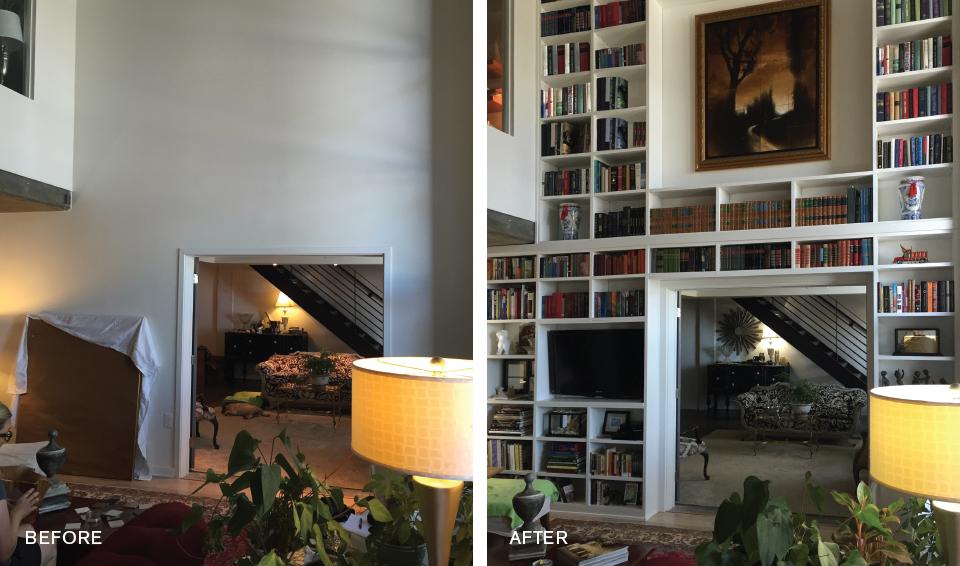 How did you use your creativity and passion for design to meet the client's needs? Even though the space was vast, the options for creativity were limited because of the clients' specific needs. They came to the showroom to review the project details where I presented two design options. CAD really helped to visualize the magnitude of the space.
How did you use our product – design and materials – to offer value to your client? Being repeat customers, the clients were already familiar with the California Closets experience and product offering. The option for the thicker material gave them the look they were trying to achieve.
In what way did you design a better life for this client? Showcasing their prized book collection and artwork brings joy to their lives. They are no longer living out of boxes and the organization brings a sense of calming and relaxation to their home. They can enjoy and indulge in their passion again without being limited by space.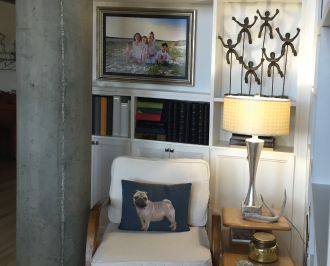 Your new closet starts with a
— complimentary design consultation —