This design is Lago Bellissima White with white high gloss drawer fronts. Matte white back painted glass counter tops add a touch of European inspiration to the space.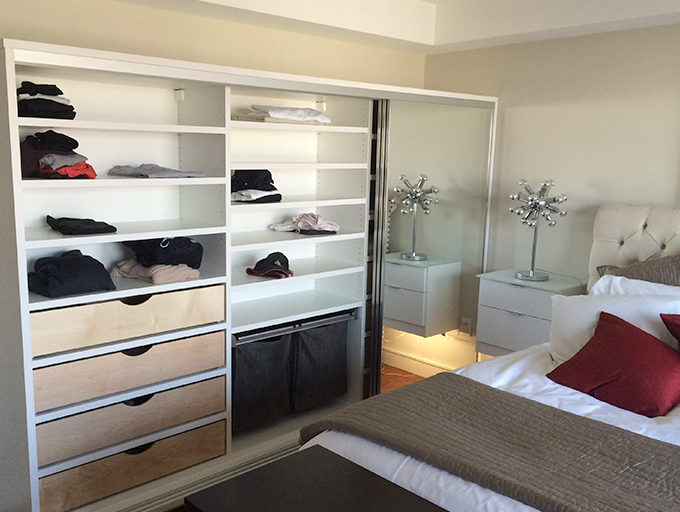 Design Consultant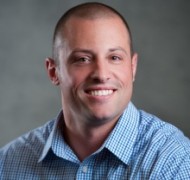 Ryan McAllister
Ryan joined California Closets New England in 2013 after working as a project manager and carpenter for a custom home builder. He contributed to 7 award-winning renovation projects while helping the company establish itself as a leader in Boston's high-end builder market. Prior to this role, Ryan spent nearly 7 years in the construction staffing industry where he developed relationships with many of the premiere builders and contractors throughout New England. As part of California Closets business to business initiative, Ryan will focus on strengthening the company's relationships with builders, developers and real estate brokers throughout the region. He will serve as project manager for all trade partnership' projects and help California Closets develop specific programs to best meet the needs of their business partners.Ryan graduated with a degree in business communications and minor in marketing from Assumption College, where he also participated in football and baseball. He is OSHA certified, EPA lead-safe certified and a certified remodeler.
[...]
testing
Read More >
Read Less >
Who is the client and what is the style of their home? The clients are a young couple who had just purchased a beautiful waterfront condo in Boston. Their style is clean and modern which perfectly suits the style of the condo.
Tell us more about the project. The clients were preparing to welcome a baby into their family. Storage needs for the small condo included a wardrobe, a desk with storage and a reach in closet for the baby's things. It was important to keep their strong modern aesthetic while housing all of this storage for a baby.
How did you collaborate to create the best possible outcome? How did you involve the client in the process? The client had a strong sense of style that they were concerned would be lost in new storage for the baby. We worked together to make sure every detail was well thought out.
How did you use your creativity and passion for design to meet the client's needs? I felt a strong connection with the homeowners as they were expecting their first child. I didn't want to let them down. I focused on looking at things from their point of view and what made sense for them in the long term.
The final design helped them 'nest' in preparation for the new baby.

– Ryan McAllister, Designer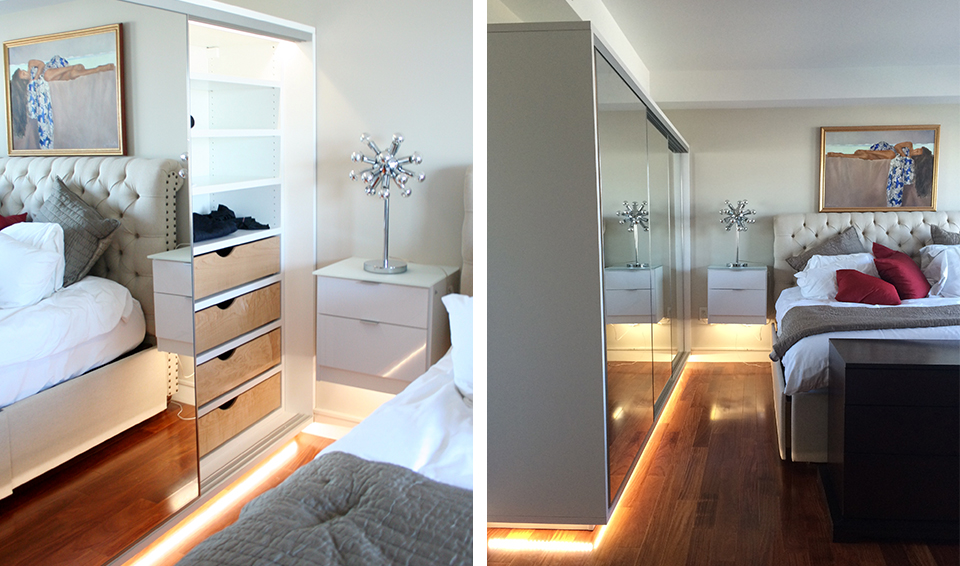 How did you use our product – design and materials – to offer value to your client? Their clean, European style paired nicely with our high-end product offering. A lot of value can be attributed to the showroom where they were able to experience sliding doors, high gloss fronts, and accessories.
In what way did you design a better life for this client? The final design streamlined their bedroom storage, which gives them more time to focus on their new family.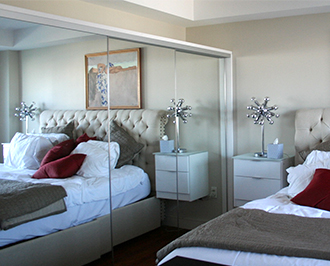 Your new closet starts with a
— complimentary design consultation —