A Vision Comes True for Interior Designer Hannah Crowell
client: Hannah Crowell
location: Nashville, TN
design consultant: Kylee Clement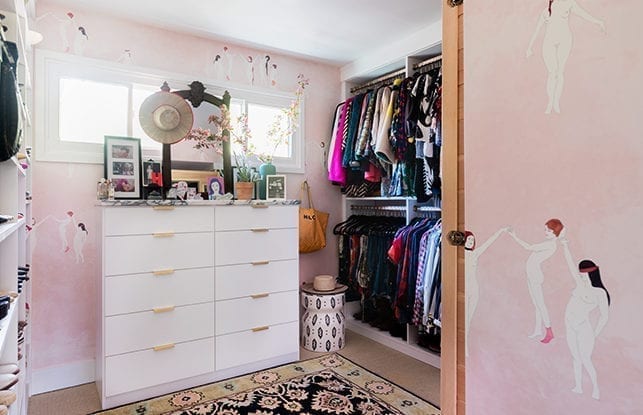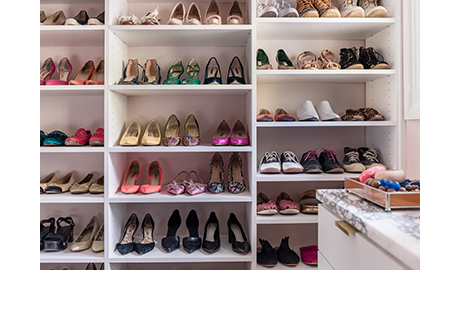 What Hannah Crowell Wanted
---
Nashville interior designer Hannah Crowell is the first to admit there's little rhyme or reason to her design method: she follows an organic process based on gut instinct. Every year she makes a personal vision board, and after the last few included images of beautiful closets, she knew it was time to focus on her own space. Partnering with California Closets Nashville she finally went after the walk in closet of her dreams—one she could call her own with plenty of drawer and shoe storage, and filled with just the right amount of bohemian whimsy (her signature style).
Working with Kylee and CC was truly effortless. I told her to keep the design as clean as possible and she understood my desire for simplicity, while also showcasing my shoes! I also loved that she designed around my infrared sauna, which is great to have in the room.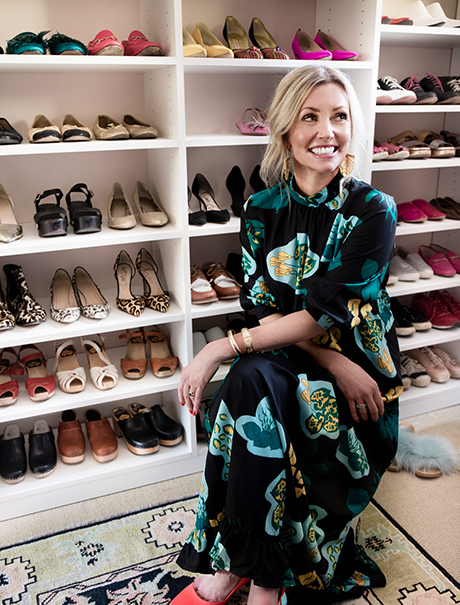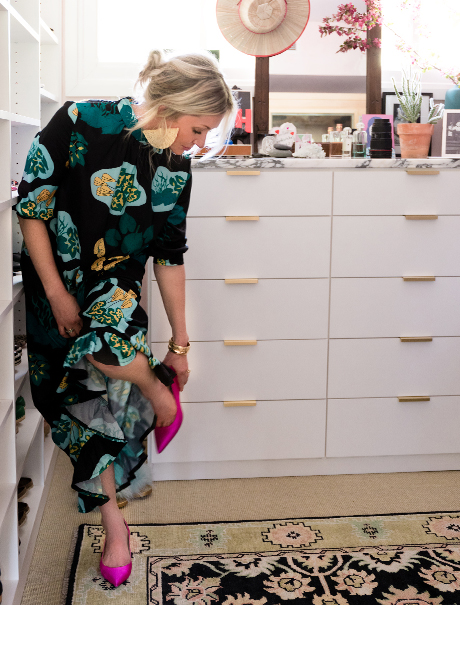 How California Closets Did It
---
California Closets Designer Kylee Clement became the ideal partner for Hannah Crowell of Crowell & Co. Interiors: Kylee focused on space management to maximize organization, while Hannah kept an eye on style. An open wall with a wide, high horizontal window provided the perfect spot for drawer storage; the wall to the left became shoe storage; and the wall to the right offered hanging space. A mantra of "clean and simple" became the guiding principle, with Hannah adding her signature whimsy with eclectic accents including a colorful rug, collected treasures, and beautiful Coven wallpaper by Maison C. for a statement finishing touch.
The final closet was perfect: simple and clean with everything in its place. A sanctuary for a busy, professional mom with two girls.
final result
---
A striking space both ethereal and efficient. Its streamlined storage easily houses a full wardrobe from shoes to dresses, while bohemian design elements make the space distinctively Hannah's. The end result is a vision to behold—and a dream come true.F
---
Design Details
Hardware & Accessories:
Fluted poles in matte gold
Accents:
Acrylic sunglass drawer insert
Acrylic jewelry insert with front-to-back top tray
Slab dove fronts
Dovetail undermounts
Floor-to-ceiling front mount fascia
*Note: product availability may vary by location
---
---
Why Wait?
Book a free consultation today – and ask about virtual consultations.