A Colorfully-Coordinated Closet for Designer Tiffany Pratt
client: Tiffany Pratt
location: Toronto, ON
design consultant: Polina Savchenko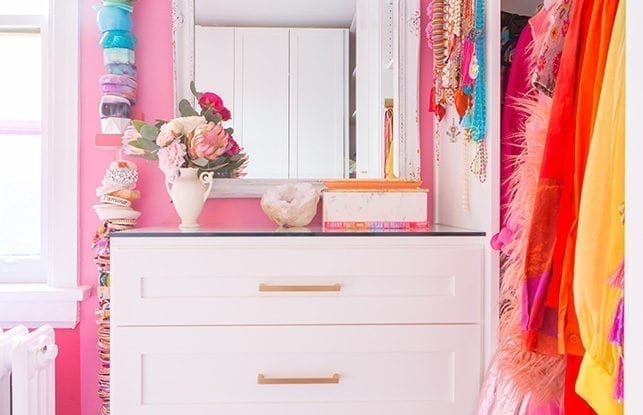 Tiffany Pratt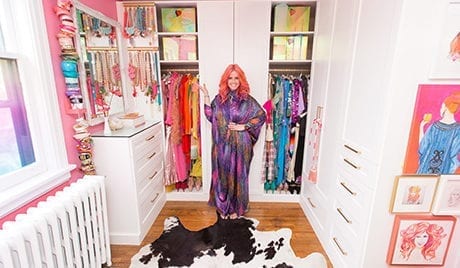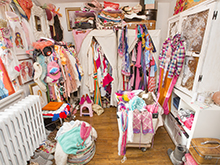 What She Wanted
---
A talented designer, author, and maker, Tiffany Pratt exudes a signature style that makes a colorful first impression. Her existing closet—a treasure trove of vibrant clothes and accessories—desperately needed a new organizational strategy. With a vision to transform a spare room into her dream closet,Tiffany turned to California Closets Toronto, collaborating with design consultant Polina Savchenko on a walk-in closet/dressing room where Tiffany could finally showcase and appreciate her wardrobe.
As a California Closets designer I have good space planning skills and I wanted to make sure Tiffany's dressing space served her storage needs
without looking like the room
had been taken over by cabinetry.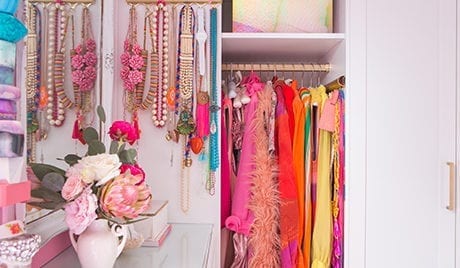 How we did it
---
Listening closely to Tiffany's needs to fully understand her vision, Polina worked on a design that would deliver maximum function, but still feel fun. Polina mixed closed and open storage, incorporated an open hanging section and added a drawer stack by the window to double as a small dressing table with display area. A white finish served as a clean canvas for Tiffany's brilliantly-hued collections, while timeless brass accents echoed those Tiffany used throughout her home.
final result
---
I could never have prepared myself for the physical, mental,
and emotional transformation that my California Closet
so beautifully delivered! This entire process showed me how
organization can bring not only beauty but deep peace to your life.
As seen in her anticipated reveal, Tiffany's completed space reflects thoughtful design and allows Tiffany's personality to shine through. Playful and beautifully curated, Tiffany's new closet gives her the storage she needs without cramping her style.
Photo Credits:Vanessa Galle
---
Design Details
Finish:
Classic White with Tesoro™ Linen accents
Hardware & Accessories:
Brass decorative hardware
Fluted hanging poles
Slide out belt racks
Jewelry drawer dividers
Accents:
Glass counter
Shaker door and drawer faces
Decorative base trim
*Note: product availability may vary by location
---
Meet the team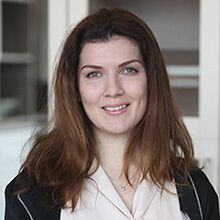 Polina Savchenko
Design Consultant
---
Why Wait?
Book your free consultation today.
Schedule My Free
Design Consultation