A Dream Hers & His Closet for Stylist and On-Camera Contributor, Jamie Krell
client: Jamie Krell
location: Scottsdale, AZ
design consultant: Robin Gulley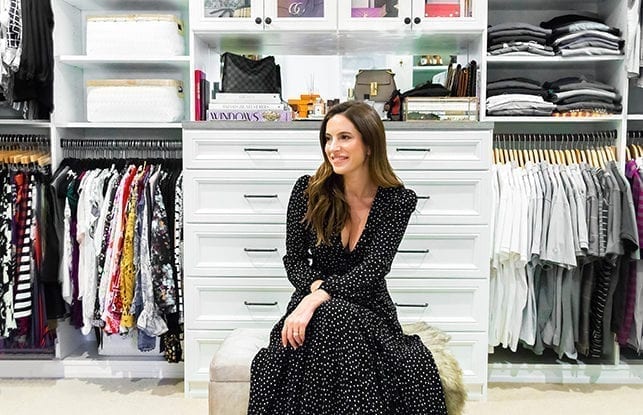 Jamie Krell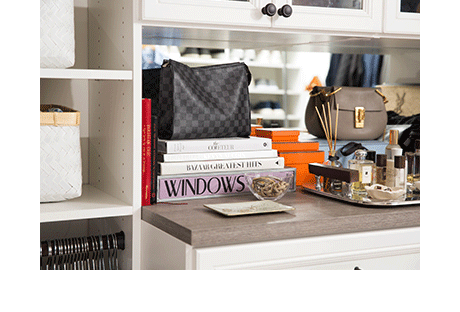 What She Wanted
---
Jamie Krell knows great style. The beauty, fashion, and lifestyle editor writes, produces, and styles broadcast segments for national programs like TODAY, EXTRA, and Access Hollywood to name a few. Her husband, David, is an entrepreneur who juggles a hectic schedule. After David moved out of his bachelor pad and Jamie left behind 8 years of apartment living (in LA and NY), the couple decided to create a home they could call their own in Arizona. While they had a master closet with enough square-footage to share, it lacked an organizational design that could give the couple the individual storage they needed. Calling on the expertise of California Closets Phoenix, Jamie collaborated with design consultant Robin Gulley on a plan to transform the space.
Jamie was a dream client. She had a vision, but was also very open to ideas which made this entire process so much fun.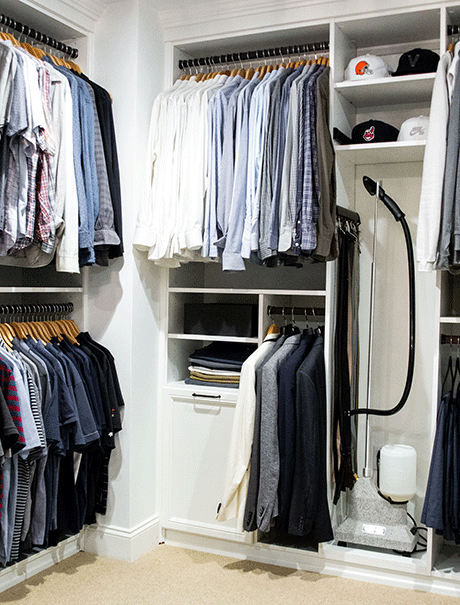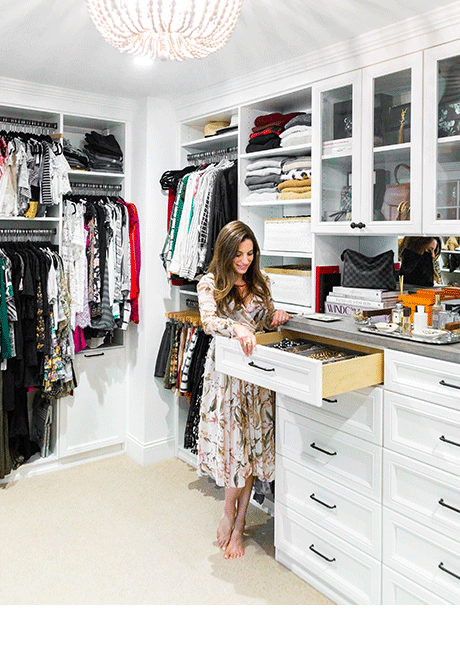 How we did it
---
Robin and Jamie met at the Scottsdale showroom several times to gather ideas and inspiration for the perfect layout. Jamie's goal was to optimize the closet for her personal needs, as well as her husband's. Jamie, for example, wanted a tilt-down laundry door placed over the hole in the floor for a laundry chute, glass front cabinets to showcase her favorite purses, valet rods, and a hanging area for longer dresses. Her husband needed a dedicated space for dry cleaning, room for his sneaker collection, and a creative solution for displaying his baseball caps. The couple both agreed on added luggage storage and an accessible solution for the their steamer. Robin took all of this into consideration and together they came up with the an elevated design, which featured beautiful crown moulding, shaker drawer and door fronts, and a sophisticated mix of classic finishes.
Robin brought EVERY single idea to life in the most seamless, easy, thoughtful, and beautiful way. From the 3D images, to the install and finished product, there was no detail overlooked. I could not be happier with the entire experience from beginning to end. Truly, a dream (closet) come true!
final result
---
With a thoughtful design, the spacious closet that Jamie and her husband share now accommodates their needs, providing just the right balance of stye and function.
---
Design Details
Finish:
Lago® Bellissima White
Hardware & Accessories:
Tesoro™ Ash countertop
Oil Rubbed Bronze fluted hanging poles
Classic miter doors & drawers with clear glass inserts
Customer supplied hardware
Accents:
Traditional crown molding
*Note: product availability may vary by location
---
---
Why Wait?
Book your free consultation today.
Schedule My Free
Design Consultation