A Garage Transformation for an Active Ontario Family
client: Kapala Family
location: Oakville, ON
design consultant: Melissa Jane Veinotte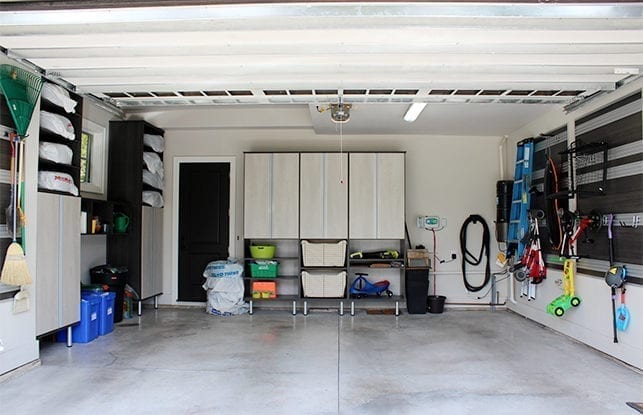 Kapala Family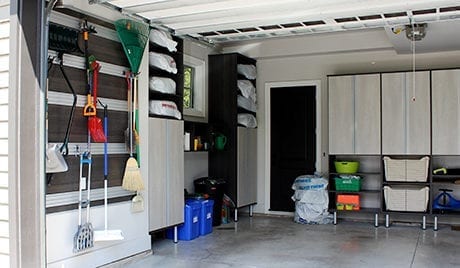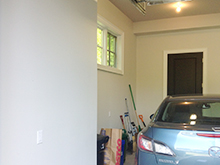 What They Wanted
---
The Kapalas needed a well-organized and safe garage that could support the many needs of their growing family. Housing two cars, the garage space had become a cluttered space with many of the family's belongings scattered on the floor. After meeting with the Kapalas to assess their specific objectives and lifestyle needs, California Closets Ontario design consultant Melissa Jane Veinotte identified custom solutions that would help to maximize and optimize their entire garage area.
Garages are quite possibly my favorite space to design - there are always so many factors to consider which is why I love to accept the challenge!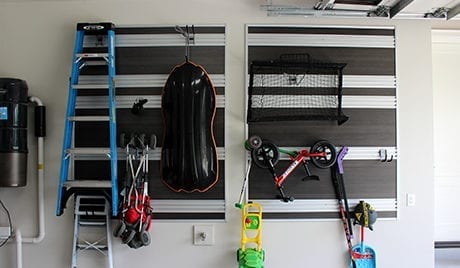 How we did it
---
To create a seamless effect, Melissa chose finishes that would complement the home's overall style and aesthetic. While windows enhanced the left wall, Melissa made up for storage space by maximizing the garages' high ceilings, using double stacked cabinets to accommodate the winter tires taking up floor space and closed cabinets to keep tools and cleaning supplies safely away from the kids. A bridge shelf unit under the window provided additional storage space for garbage bags and leaf bags, including space underneath to tuck recycling, compost and garbage bins.
Throughout the garage, Melissa used Fusion Track Wall systems to clear obstructed floor space. She also chose the back wall for the children's toy storage and added a coat rack near the entry to the home for keeping the family's outerwear in one place.
final result
---
The new approach to organization takes advantage of the entire garage space, while the Fusion Track Wall system gives the Kapala family the flexibility to make storage adjustments year round. The result is a smart and functional garage designed to evolve with the family's needs and lifestyle.
- Photo Copyright California Closets SWO
---
Design Details
Finish:
Lago Milano Grey
Lago Adriatic Mist backing
Hardware & Accessories:
Fusion Track Wall System
Cleat Mount Double Hooks
Satin Nickel Wire Baskets with Canvas Liners
Extruded Aluminum Handles
Adjustable Ribbed Feet
Accents:
Adriatic Mist Slab Doors
Decorative Top Cap
*Note: Product availability may vary by location
---
Meet the team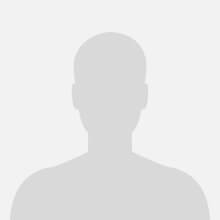 Javier Solis
Installer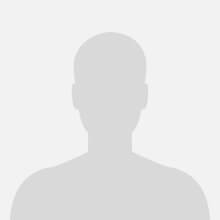 Spencer Tierney
Installer
---
Why Wait?
Book your free consultation today.
Schedule My Free
Design Consultation