Making Room with a Top Charlotte Stylist
client: Stylist Linda Martinez
location: Charlotte, NC
design consultant: Morgan Haynie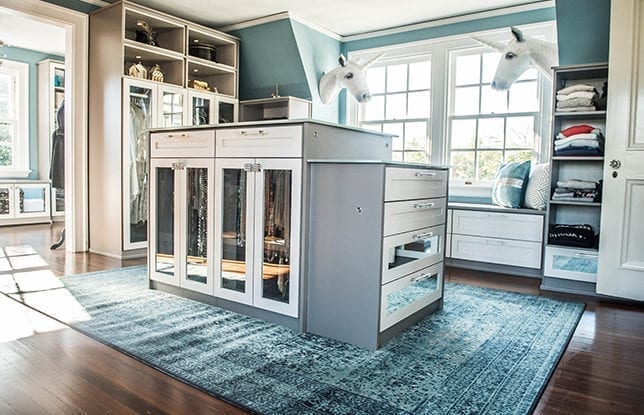 Stylist Linda Martinez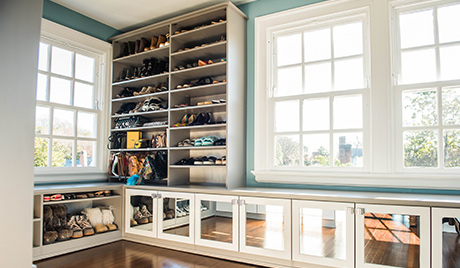 What She Wanted
---
Stylist Linda Martinez of Styled Now needed to find a new alternative for her client's displaced closet during a master bathroom renovation. Collaborating with California Closets Charlotte, North Carolina design consultant Morgan Haynie, Linda and Morgan took the opportunity to transform an unused space upstairs into an enviable walk-in closet to store—and beautifully showcase—the client's collections of clothing, shoes and accessories.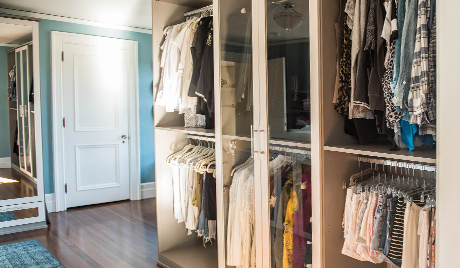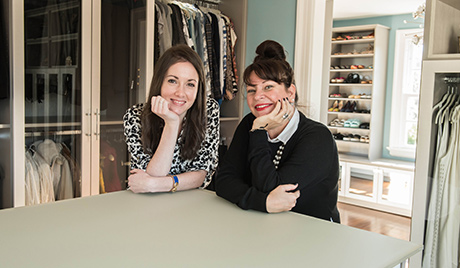 How we did it
---
Morgan worked closely with Linda to map out the closet space, addressing the client's every wish for function and design. Building on her varied collections throughout her busy travel schedule, the client prioritized clever display storage so she could appreciate her curated finds. Linda and Morgan carefully took stock of everything the client wanted to have organized and accessible in her inviting new space, specifically having shoes, handbags and clothing grouped together for ease and having her extensive hat collection creatively shown. While Linda contributed an exacting understanding of her client's personal style, Morgan dedicated her efforts to creating a perfect, custom design with thoughtful details, such as lighting, crystal hardware, an island to hold accessories and even a small nook to display the client's hats.
Morgan knew exactly when to let me create and when I needed help. Her vision and creativity were truly appreciated from one perfectionist to another.
final result
---
From the moment I chose California Closets to the last drawer they inserted, Morgan Haynie and the crew at California Closets Charlotte have been nothing but a complete delight to work with.
The finished space is as efficient as it is chic. Feminine and full of smart ideas, the space gives the client a whole new closet experience she can enjoy for years to come.
Photo Credits:Ashley Hales
---
Design Details
Finish:
Classic Cashmere with Lago® Adriatic Mist and Tesoro™ Linen accents
Hardware & Accessories:
Polished Chrome Fluted Poles
Clear glass handles
Polished Chrome and crystal knobs
Jewelry dividers
Chrome belt rack
Accents:
LED Lighting
Box in a Box display niches
Backpainted glass counters
5-piece doors with glass inserts
5-piece drawer fronts
Decorative top cap
*Note: product availability may vary by location
---
---
Why Wait?
Book your free consultation today.
Schedule My Free
Design Consultation