Transforming a Michigan Guest Bedroom Into a Multipurpose Dream Closet
client: Rebecca J.
location: West Bloomfield, MI
design consultant: Jenna Wittbrodt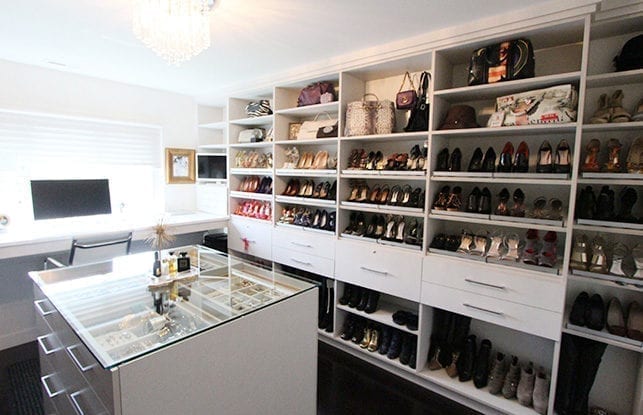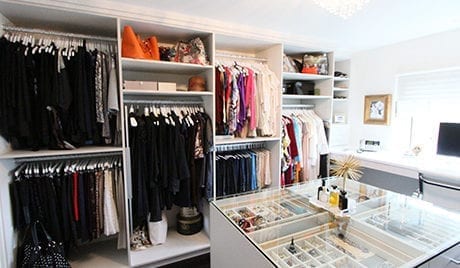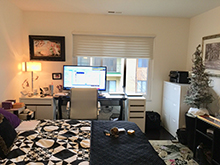 What She Wanted
---


West Bloomfield resident Rebecca J. was tired of seeing her wardrobe overflowing throughout an ineffective master closet she shared with her husband. Working with California Closets Michigan design consultant Jenna Wittbrodt, Rebecca decided to start fresh and reimagine an unused guest room into the spacious walk-in closet she always dreamed of.
I knew it would be pretty, but I never expected the finished product to be so lovely! Jenna designed an amazing space, which I love.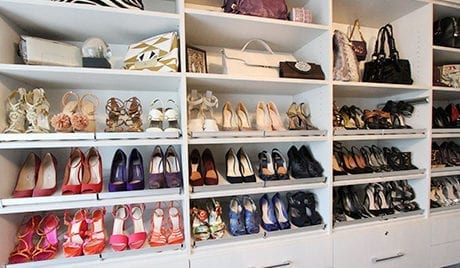 How we did it
---
Jenna and Rebecca collaborated every step of the way on the design to make sure it would accommodate a large wardrobe, but also address Jenna's vision of using part of the room as a home office.
On one wall, Jenna added a crisp white custom unit for hanging clothes and organizing shoes, while drawer storage occupied the opposite wall.
Jenna also incorporated a glass-top island in the center of the room where Rebecca could store and beautifully display her jewelry.
To Rebecca's delight, Jenna also designed a sleek white desk under the window, complete with hidden storage space for the printer, TV, shredder, and file storage.
final result
---
Rebecca's spare bedroom is now a fashionable and functional space she can finally call her own and enjoy—for all her storage needs and work projects.
---
Design Details
Hardware & Accessories:
Matte Aluminum decorative hardware
Fluted hanging poles
Pull-out mirror
Angled shelves with shoe fences
Accents:
Slab drawer faces
Decorative fascia
Glass counter
Customer sourced jewelry drawer inserts
*Note: product availability may vary by location
---
---
Why Wait?
Book a free consultation today – and ask about virtual consultations.