Home Office Meets Kid-Friendly Workspace
client: Tom and Jessica McMullen
location: Phoenixville, PA
design consultant: Mark Cassidy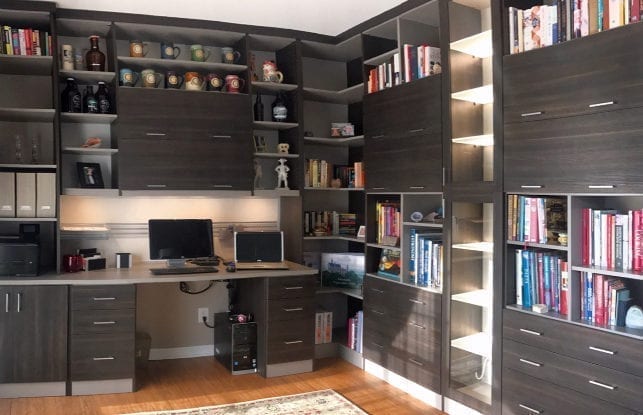 Tom and Jessica McMullen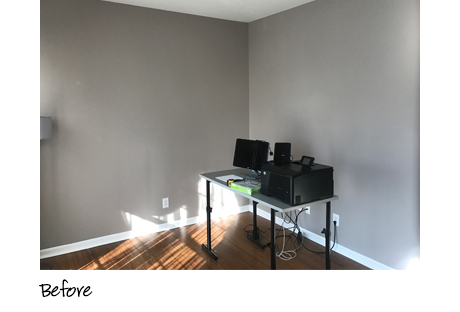 What They Wanted
---
With two young kids, the McMullens wanted to create a sleek home office that could also double as a quiet space for their children to do schoolwork. The couple worked closely with California Closets Philadelphia design consultant Mark Cassidy to address their needs and objectives for the space.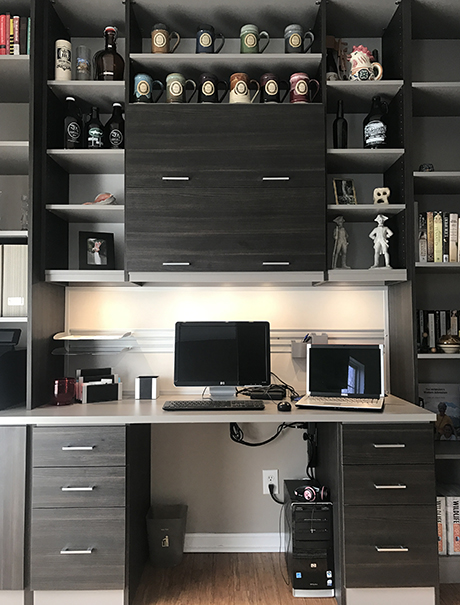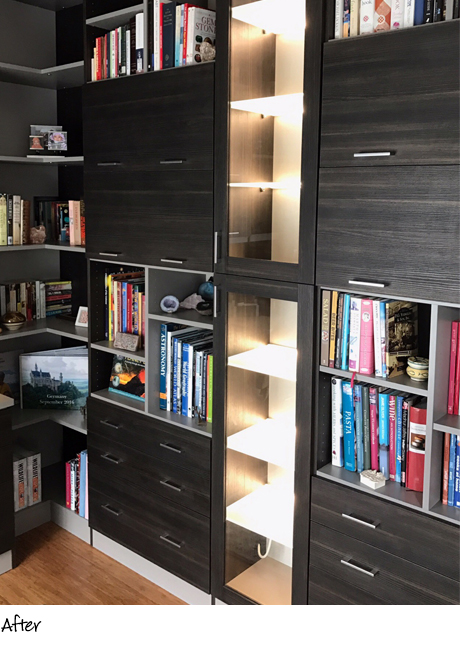 How we did it
---
In addition to a productive work area, the McMullens also hoped to incorporate ways to tastefully showcase their collections of cookbooks, rocks, and beer steins. Mark took this all into account and presented the McMullens with three different designs that each included lighting, doors, drawers, and open shelving for displaying their collectibles. Once the final design was selected, Mark addressed the room's main challenge—the wiring management. As an IT professional, Mr. McMullen knew exactly how he wanted to run the internet, power, and other lines for his office. Mark worked the wiring in seamlessly and added special features, such as pop-up power stations.
final result
---
We looooove our office!
Mark did a great job and the
installation went really smoothly.
The completed office gives the McMullen family a more versatile space they can all use and enjoy.
Photo Credits:
Mark Cassidy
---
Design Details
Finish:
Classic Cashmere
Tesoro™ Cappuccino and Linen
Hardware & Accessories:
Matte aluminum decorative hardware
Fusion track wall system
Pop-up power station
Cleat mount double hooks
Accents:
LED puck lights
LED-lit glass shelves
Slab door and drawer faces
*Note: Product availability may vary by location
---
---
Why Wait?
Book your free consultation today.
Schedule My Free
Design Consultation