A Cozy and Stylish Femme-Den Retreat
client: Martha Aldridge
location: Point Loma, CA
design consultant: Joanna Suero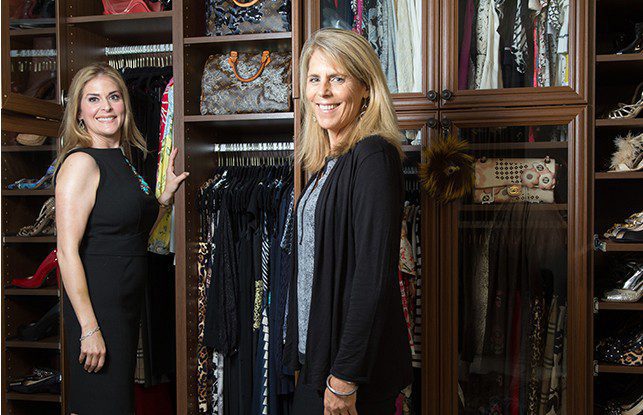 Martha Aldridge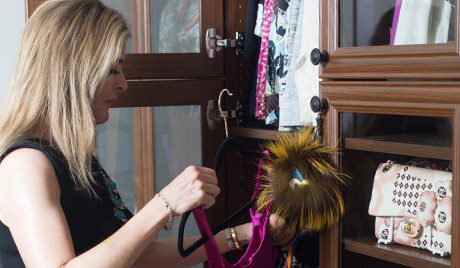 What She Wanted
---
Fashion-forward Martha Aldridge wanted a space to work, relax and plan out her day, as well as a place where she could showcase precious items she's collected over the years. So, she decided to turn her extra bedroom into a dedicated "femme-den" retreat. Once the idea was planted, Martha began to share her vision with her neighbors, one of whom suggested she enlist California Closets for the project.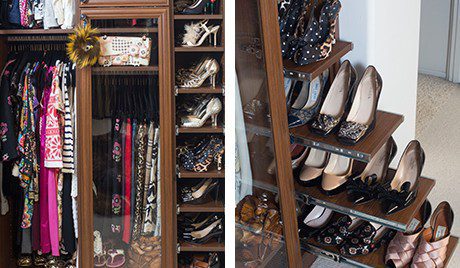 How we did it
---
Working with design consultant Joanna Suero, who shared Aldridge's passion for this renovation, the spare room was transformed into a stunning retreat featuring classic lines and timeless accents. The existing closet was a reach-in with bi-fold doors, which were removed to create a wall-to-wall wardrobe system. The boutique-style design integrated perfectly with Aldridge's writing desk, chaise lounge, antique mirror and armoire. The final look provides a functional workspace and increased storage, as well as a place to relax.
final result
---
Removing the bi-fold doors and replacing them with wardrobe cabinets, which created an exact spacing for my client's beautiful wardrobe, was my favorite element of this design.
The rich, finished look resulted in an exceptional femme den for Aldridge.
---
Design Details
Hardware & Accessories
Sliding shoe shelves
Garment rod
Glass doors
SCHAUB Oil-Rubbed Bronze specialty decorative hardware
Accents
Poles of varying heights
Purse shelves
Figurine shelf
5-piece traditional door fronts
Pull-out shelves
*Note: Product availability may vary by location
---
---
Your new closet starts with a
— complimentary design consultation —