Beauty Beyond the Books: 5 New Ways to Arrange Your Bookshelf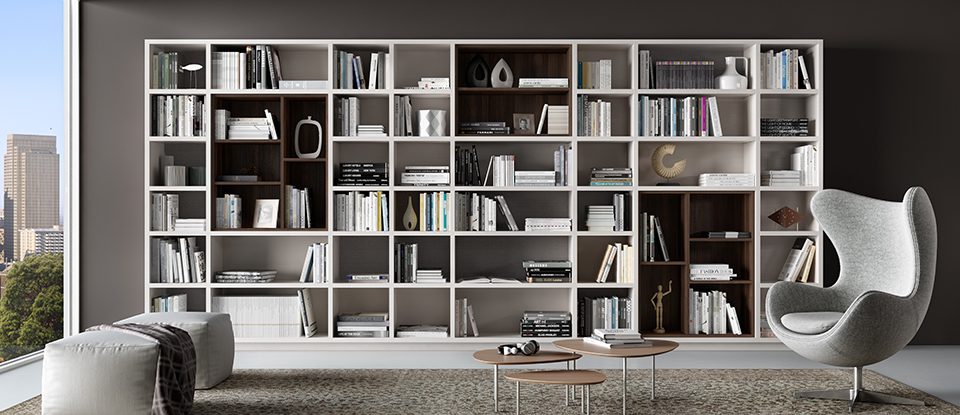 Bookshelves serve a functional purpose — to hold books, of course — but they can also enhance a room's overall design in significant ways.
Rather than follow the traditional method of arranging your books, mimicking what you might see in a library or bookstore, coordinate your library bookshelves to align with your aesthetic. This not only allows you to exercise your creativity but also creates a stunning focal point in any room of your home.
Here are five beautiful ways you can show off your books and your personal style.
Use color: Group your books by color to design a stunning, modern display that functions as art, or add in pops of color with thoughtful décor details on a few for a contemporary look. Color can make your bookshelf stand out in your space while coordinating with the scheme you've already set for your home.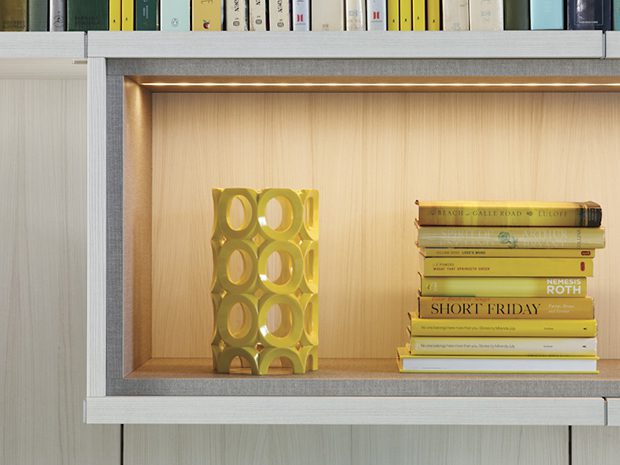 Place books in non-traditional ways: Rather than placing books spine-out and vertical, intersperse horizontal stacks or place your books spine-in for a more avant-garde style. This breaks up the monotony of an entire shelf of books arranged in the same way and allows you to create levels of visual interest.
Intersperse art: Don't be afraid to leave some bare real estate on your shelves. Empty space can be just as powerful as a gorgeous sculpture when it comes to design. Among your books, leave some room to show off the color and texture of your shelving, shelf backing or even the wall behind the shelf. This keeps the space from looking cluttered and provides a curated look.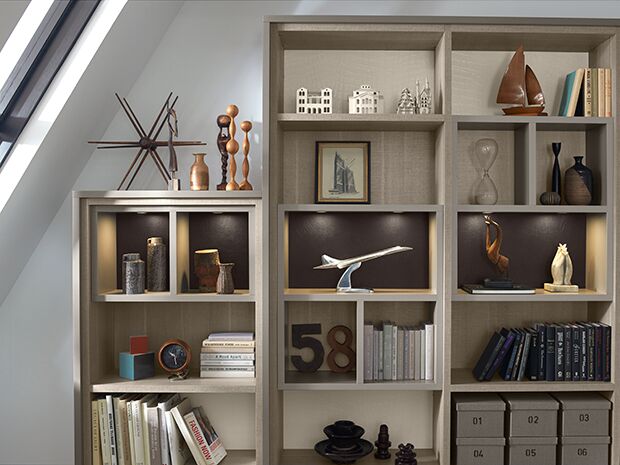 Utilize open space: Rhythm isn't just for the dance floor. In design-speak, the term is defined as continuity or organized movement. This is where your creativity comes to life as you use colors, patterns and textures to create contrast, repetition and progression. For instance, creating a monochromatic color palette in mixed patterns will create liveliness in your space without looking too busy.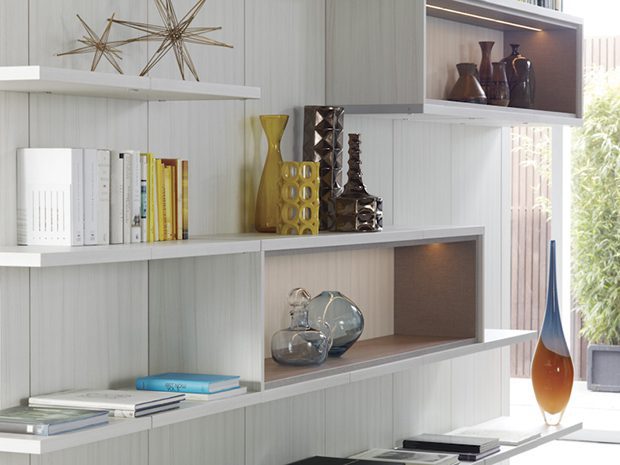 Add accessories: Devote some space for coordinating baskets or bins to break up your design with decorative hardware. Not only will this provide you with some savvy storage (for games, offices supplies, technology and more), but it also creates an interesting perspective for your space. When you juxtapose small objects, books or art pieces with larger ones, as well as with baskets and bins, a nice contrast occurs.