This spectacular system uses Tesoro Tuscan Moon with Tattoo Silver drawer and door inserts. Mixed metals of ORB and Brushed Aluminum add a unique design detail.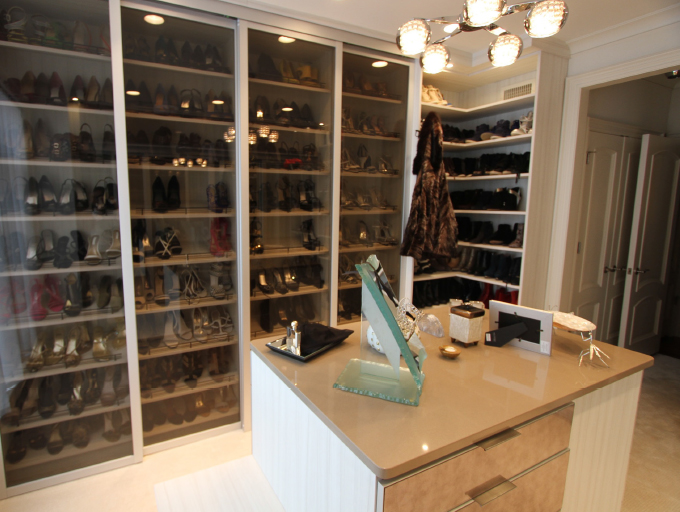 Design Consultant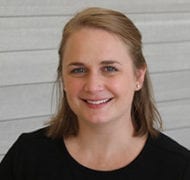 Erin Najor
As a designer for California Closets Michigan, I work to organize your space and simplify your life. With more than a decade of design and organization experience, I take pride in finding a place for everything in a beautifully designed system that will fit all of your needs. I enjoy having the opportunity to transform your storage frustrations into organized solutions. The wide variety of products that California Closets has to offer allows us to be creative – so whether it be your closet, office, pantry or any other space that needs special attention, I will help to meet your specific requirements, needs, and wants!
[...]
testing
Read More >
Read Less >
Who is the client and what is the style of their home? The client is a humble and kind real estate agent who has a quirky and fun style. Entertaining her friends is a passion. She is turning a third bedroom into a closet.
Tell us more about the project. The client came to California Closets having had a poor experience with a custom builder and interior designer. She needed a closet space that was not only beautiful, but could accommodate her wardrobe and extensive shoe collection.
How did you collaborate to create the best possible outcome? How did you involve the client in the process? Working together at the showroom, she was immediately impressed with the product and accessory options that we offer. The connection of visual and tangible made the world of difference. She loved what she saw and knew exactly what she wanted - the best of the best, and she was willing to wait for it.
Her face lit up when she realized what she had been missing.

– Erin Najor, Designer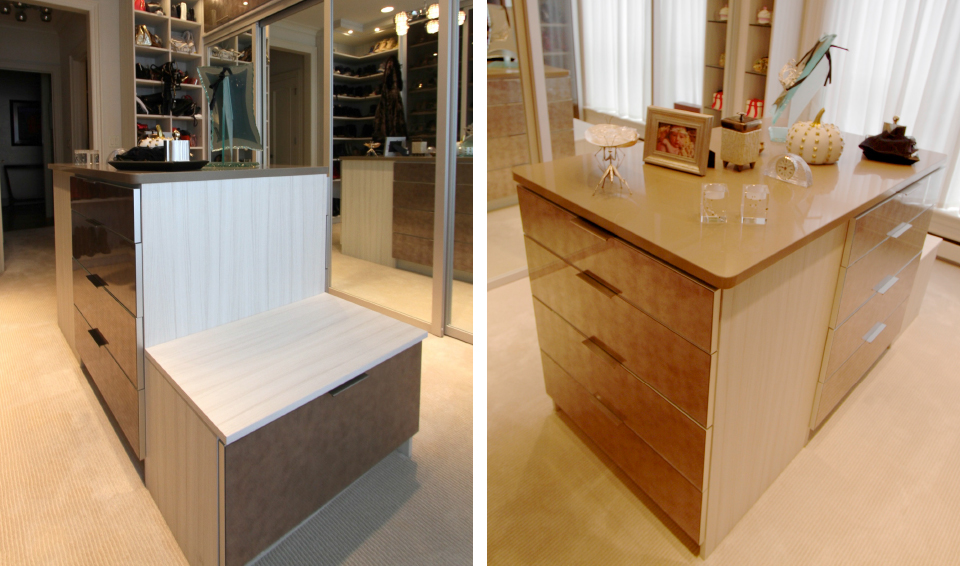 How did you use your creativity and passion for design to meet the client's needs? The client was excited and enthusiastic about multiple finish options that suited her style. I listened to her wants and needs and guided the process by selecting a finish palette that showcased exceptional design.
How did you use our product – design and materials – to offer value to your client? Our product was not something that she could get anywhere else. She immediately recognized the quality through intention and details in the showroom.
In what way did you design a better life for this client? After the loss of her son, she was looking for a luxurious space she could call her own. Her home is now her own boutique.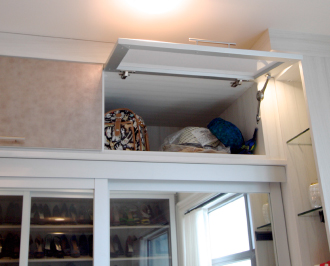 Your new closet starts with a
— complimentary design consultation —