This design has storage for just about everything in their home, all in one spot. A media unit, wine storage, liquor cabinet and extra pantry items all have a proper home.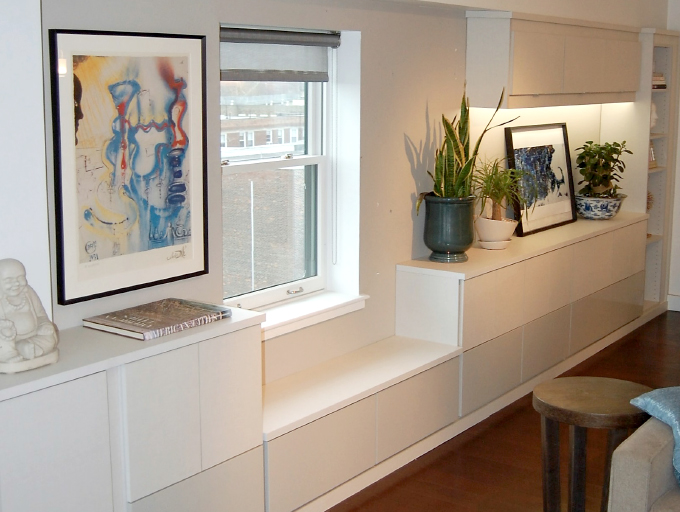 Who is the client and what is the style of their home? The clients are young professionals with one child. Currently they live in a small penthouse and were looking for resale value for their home. Having contemporary style, their kitchen is very mono-chromatic. They wanted this unit to match the look of their kitchen.
How did you collaborate to create the best possible outcome? How did you involve the client in the process? The client did not come with inspirational images. They knew they wanted something contemporary but didn't know where to start. They basically gave me free reign of creativity.
How did you use your creativity and passion for design to meet the client's needs? It was fun! I got free reign palette-wise, and enjoyed having the freedom to pick what I thought looked best and would work for them.
I love how the design fits so perfectly in their condo, as if it were there from the start.

– Kristin McGrath, Designer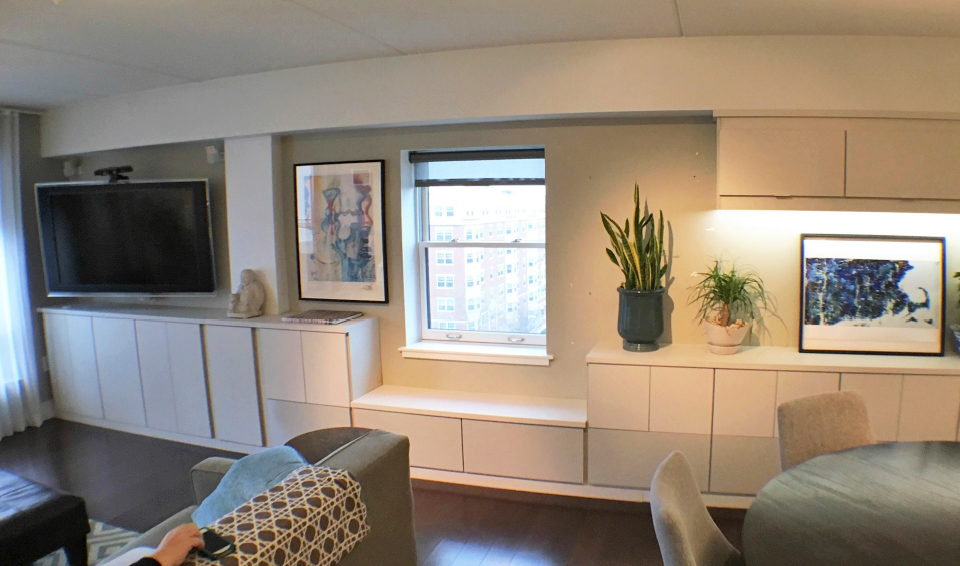 How did you use our product – design and materials – to offer value to your client? Visiting the showroom was a huge asset to have. I made sure to have the palettes ready for when she came in. I figured out in the first half hour of meeting that she needed something visual so physical samples helped a lot.
In what way did you design a better life for this client? Now everything can be hidden. All of the clutter is concealed and organized - and that makes her feel a sense of calmness and happiness. Their entire house is clean now and they are proud to have friends over to entertain!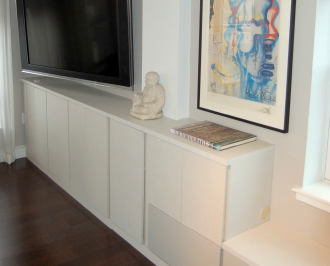 Your new closet starts with a
— complimentary design consultation —