A Whole-House Closet Makeover for Lifestyle Blogger Erica Coffman
client: Erica Coffman
location: Oakland, CA
design consultant: Paige Gordon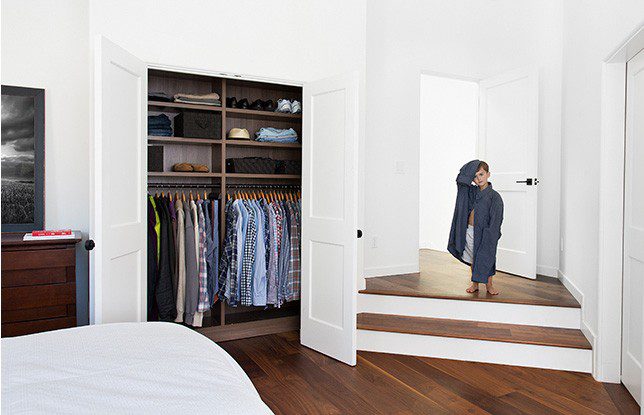 Erica Coffman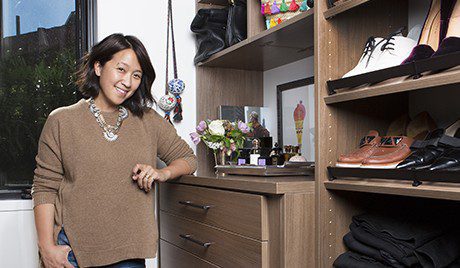 What She Wanted
---
Honestly WTF co-founder and editor-in-chief Erica Coffman has a discerning eye for details. When she and her husband started renovating their Oakland, CA home, they realized that several of their closets needed complete re-conceptualizing to support their everyday needs. Collaborating with San Francisco California Closets design consultant, Paige Gordon, Erica set out to tackle her storage challenges.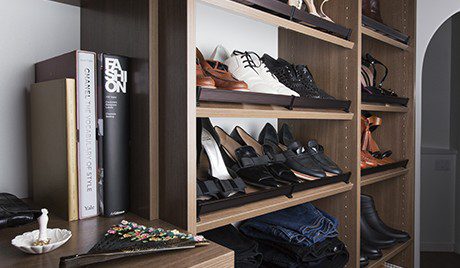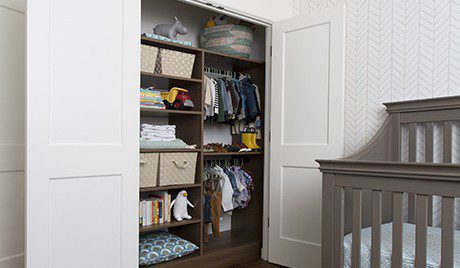 How we did it
---
Working with a number of key closets in the home—including Erica's walk-in closet and her husband's reach-in closet—Paige and Erica decided on high-end finishes and details like Oil-Rubbed Bronze accents and undermount soft-close drawers to create a custom look and feel. Tilted shoe shelves and hooks installed behind the closet doors helped to optimize each closet space even further.
"Each closet was thoughtfully considered." With Erica's vision in mind, we collaborated on the custom designs to marry her style with optimized storage and function"
final result
---
Once her custom closets were complete, Coffman relished the opportunity to organize her belongings in more efficient, streamlined spaces designed for her specific needs and lifestyle.
---
Design Details
Finishes
Lago® Roman Walnut
Hardware & Accessories
Oil-rubbed Bronze hanging polies
Oil-Rubbed Bronze decorative hardware (walk-in)
Microsuede Jewelry Dividers (walk-in)
Slanted Shelves with Oil-rubbed Bronze shoe fences (walk-in)
Oil-rubbed Bronze cleat mount hooks (walk-in)
Oil-rubbed Bronze pull-out tie rack (reach in)
Accents
Solid wood dovetail drawer boxes with soft-close undermount runners (walk in)
*Note: Product availability may vary by location
---
Why Wait?
Book your free consultation today.