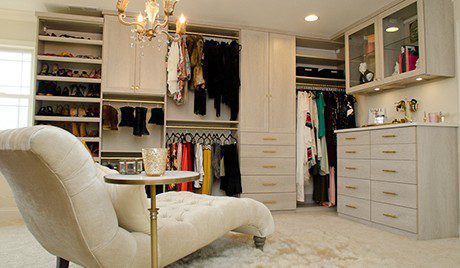 What She Wanted
---
Ellie Bennett, an interior designer, was in need of a dressing room that would fit her aesthetic and her wardrobe. Luckily, she and her husband had added a mother-in-law suite on the first floor when they built their home, which created a large room right off of their bedroom that she could use for exactly this purpose.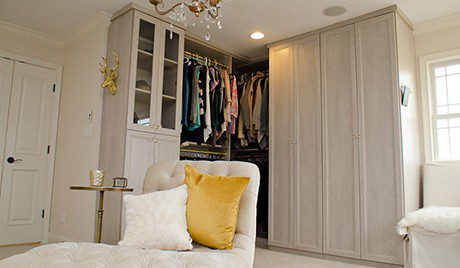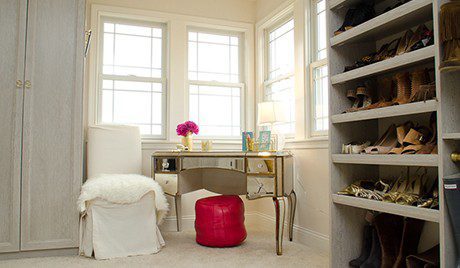 How we did it
---
By transforming the spare room into a closet, design consultant Michelle McElderry worked with Bennett's desire to display certain items but have the option to hide others. Wardrobe depth units provided doors over sections she didn't want to see while allowing other sections to be on display. Stylish Brass finishes fit Bennett's style and the crown molding—which was cut on site to follow the curves of the room—added an extra luxurious touch.
My favorite part of the design is the mix of materials, which coordinates with the chaise lounge's warm accents.