A Full Closet Refresh for Lifestyle Blogger Kelly Page
client: Kelly Page
location: Atlanta, GA
design consultant: Carmin Francisco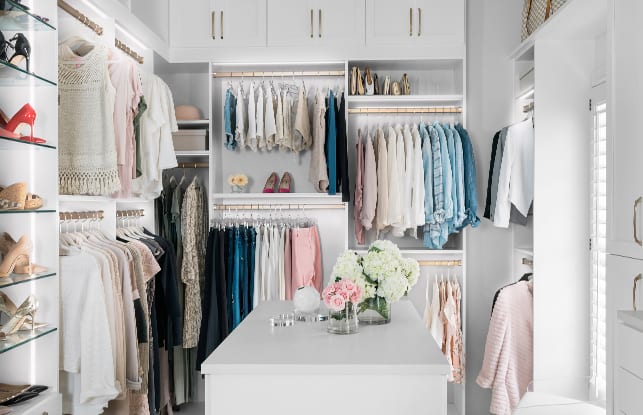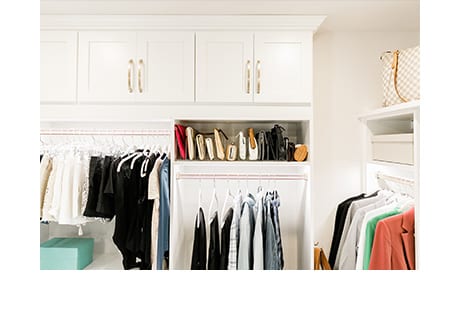 What They Wanted
---
Style-savvy lifestyle blogger Kelly Page inspires followers with her outlook on décor, design, and fashion. When it came to renovating her home, Kelly reached out to California Closets Atlanta to help her overhaul her master closet, which felt dark and awkward, and lacked the storage she needed.
Collaborating with California Closets design consultant Carmin Francisco, Kelly expressed her vision for a beautiful closet that truly reflected her design preferences and offered the organizational capacity she desperately needed to create calm, order, and a boutique-like feel.
Kelly knows exactly how to style a room to make it shine and feel elegant, yet playful. This space is breathtaking!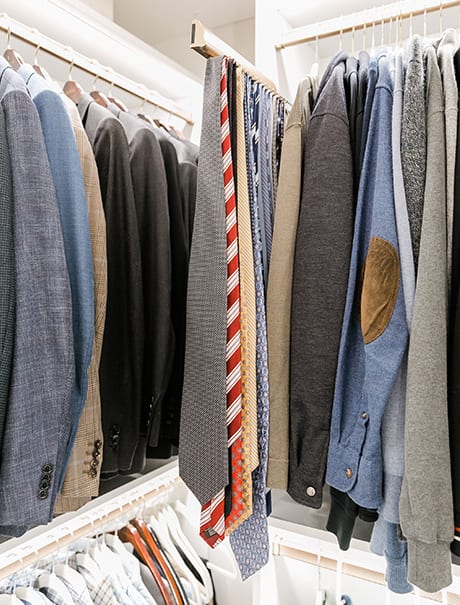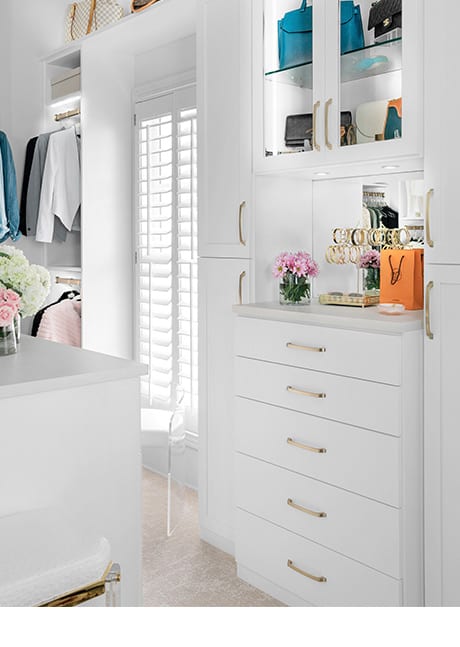 How we did it
---
The closet space—which had been enlarged during the renovation process—featured soft natural light from windows to the outdoors and offered the perfect canvas for Kelly and Carmin to dream up a custom closet design. To make the room feel luminous and bring dimension to both Kelly's and her husband's closet areas, Carmin integrated lighting throughout the closet. Lighting also helped to showcase Kelly's accessories and accentuated the crisp combination Kelly selected of white and linen finishes, along with glass shelves.
final result
---
Starting off each day organized creates a healthy mindset. It all begins when you get ready! Make your closet clean, organized, and pretty in order to begin on a good foot!
The transformed master closet feels fresh and welcoming. The custom design gives the couple the space and storage they need, with the attention to detail that they've invested in their whole home.
---
Design Details
Finish:
White with Linen backing and countertop
Hardware & Accessories:
Arched handle 7.25" Gold (Doors and Drawers)
White, Slab drawer
White 5-piece Square Miter doors
Accents:
Gold
*Note: product availability may vary by location
---
---
Why Wait?
Book a free consultation today – and ask about virtual consultations.