Wardrobe Ready for New York Publicist Christina Juarez
client: Christina Juarez
location: New York City, NY
design consultant: Carolyn Musher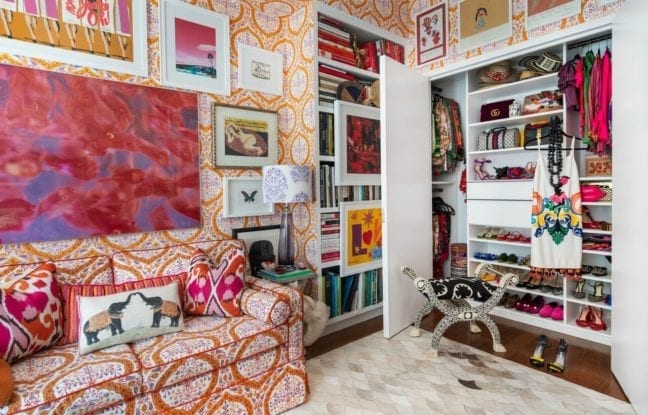 Christina Juarez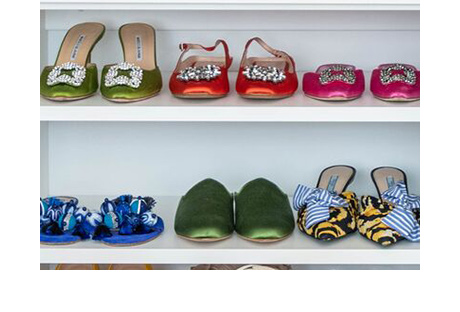 What She Wanted
---
In the luxury home and design industry, noted publicist Christina Juarez is well-regarded for her industry savvy and superb sense of style. Between a busy schedule full of client meetings and events, Christina also finds time to infuse her beloved apartment with bold decorating ideas and inspiration. While there is no shortage of rich prints and vibrant patterns from floor to ceiling, her small closet needed some space-saving expertise. With a vision in mind, Christina contacted California Closets New York for help.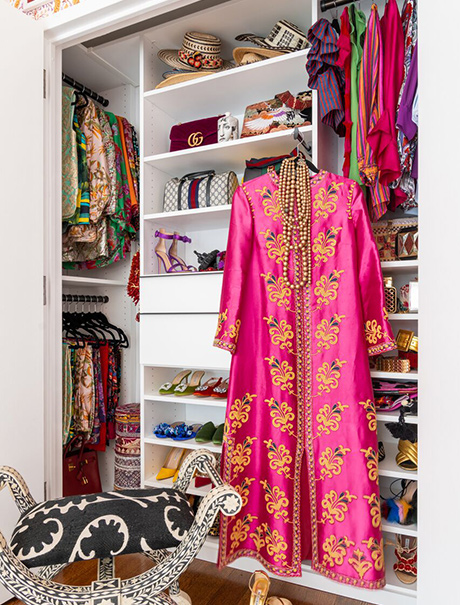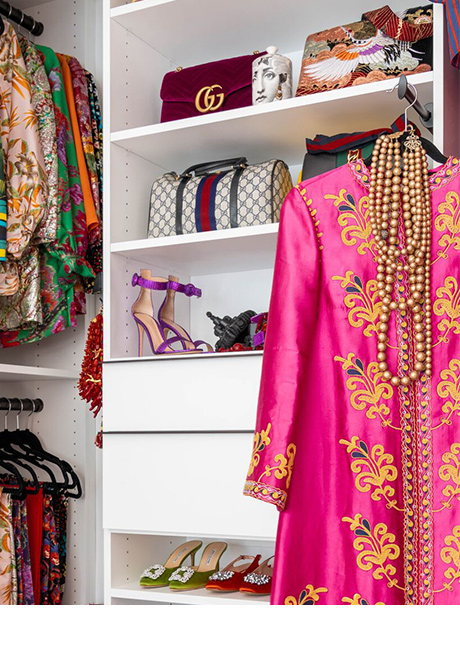 How we did it
---
Christina worked closely with California Closets' VP of Sales Carolyn Musher, a top designer who understands the storage constraints of urban living. Together, Christina and Carolyn came up with a plan to make the closet more efficient, maximizing the entire space for greater storage and easier access so that Christina's brilliant collection of clothing and accessories could finally be beautifully displayed and well organized.
Working with Carolyn at California Closets was an absolute dream. The apartment is lacking in closet space so it's a real challenge as I definitely err on the side of maximalist!! We discussed my needs, mainly the ability to actually SEE what's in my wardrobe and easy to access shelving for accessories. Carolyn had an immediate solution and a rendering in no time.
final result
---
From handbags and shoes to treasured vintage finds, Carolyn designed a space to accommodate Christina's needs without cramping her style.
---
Design Details
Hardware & Accessories:
Graphite hardware
Hanging poles
Accessories:
Valet Rod
*Note: product availability may
---
Meet the team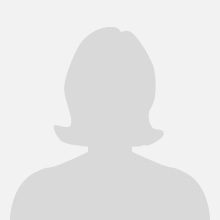 Carolyn Musher
Vice President of Sales
---
Why Wait?
Book your free consultation today.