Are you a chef, chef enthusiast or want to finally learn how to cook? You need an inspirational, organized kitchen first to get started. A custom pantry system is the way to go to beautifully organize and act as a storage solution for all your ingredients, dishware and more here in Greater Hartford, Springfield, Windsor Locks or Longmeadow.
A pantry requires organization achieved through excellent functional design. Shelving, drawers, and baskets combine to accommodate specific needs and uses, ensuring accessibility and order in a space where items and continually removed and replaced.
Sliding storage shelves allow for easy access to canned goods, while vertical shelf dividers organize everything beautifully.
Pantry drawers are specially designed to be spaced further apart, providing a better view of their contents.
Drawers conceal utensils and cooking equipment, as well as snacks to make provisions easily accessible for children.
Wine racks and stemware holders cleverly store bottles and glassware.
Counter area creates a space for food preparation
Pullout racks for linens and vertical shelf dividers for mops, brooms, and cleaning supplies organize often-used items.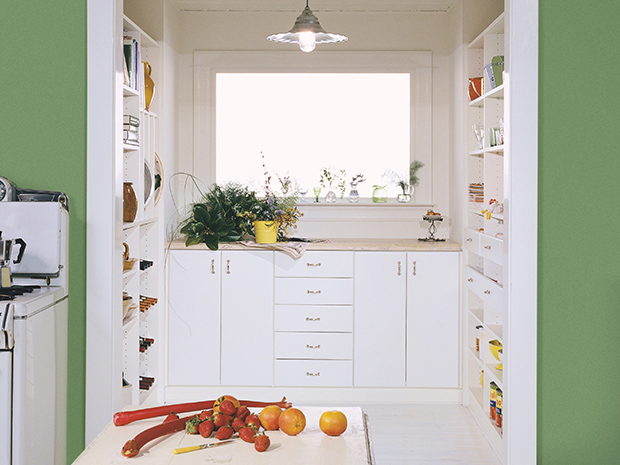 Designed and crafted with chefs in mind, here is a popular kitchen pantry option at California Closets:
Functional and spacious, this pantry provides the superior organization needed for meal planning, prepping and cooking.
Tesoro™ Cassini Beach and Lago® Bellissima White finishes blend in with existing color palette.
Bellissima White 5-piece Modern Miter drawers and doors with Satin frosted matte inserts provide concealed storage.
Satin Nickel decorative hardware adds polish.
A cross-shaped diagonal shelf unit is used to creatively store wine bottles.
Vertical dividers keep provisions organized.
Pullout wine racks provide designated wine storage.
Pullout Chrome baskets offer flexible and accessible storage.
Take it a step further by implementing some crafty accessory ideas for your kitchen organization: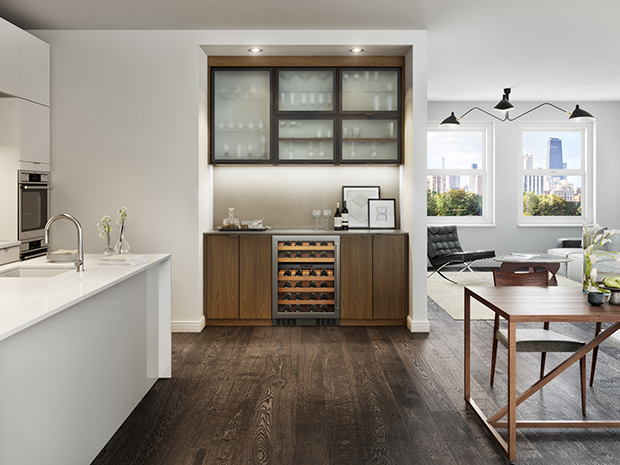 Pantry Drawer Inserts and Accessories –Drawer dividers provide a perfect place for odd-size items like snacks and cooking utensils.
Pantry Baskets – Pullout baskets give you easy access to anything from root vegetables to linens.
Wine and Stemware Storage – Integrated wine rack and stemware storage can create the perfect home for any collection and maximize kitchen storage.
Everything from your pantry finish to your cutting board should be well thought out and designed. Contact California Closets Greater Hartford to help you with this. Featured out Houzz, California Closets has nearly four decades in the closet and storage design industry, and loves making kitchen pantry designs special for chefs in the making. Schedule your free expert design consultation or come by our West Hartford showroom to get started.