5 Design Ideas How to Transition a Baby's Closet into a Kid's Closet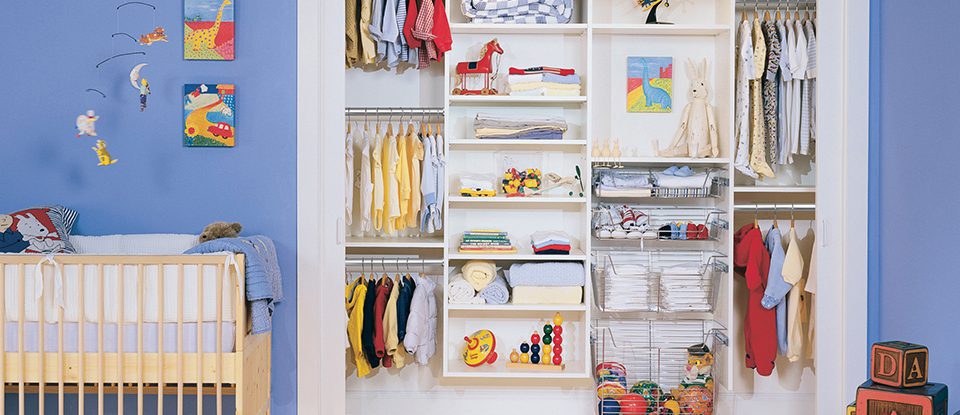 As your child grows, his or her closet should adapt as well. That's why our systems are designed with the changing needs of your family in mind. For instance, open space for a changing table can be the perfect spot for wire baskets when your child is a toddler and then transform into an area for a desk once he or she is in school.
Here are some of the important design components to include in a baby's closet to ensure easy storage transitions through the years.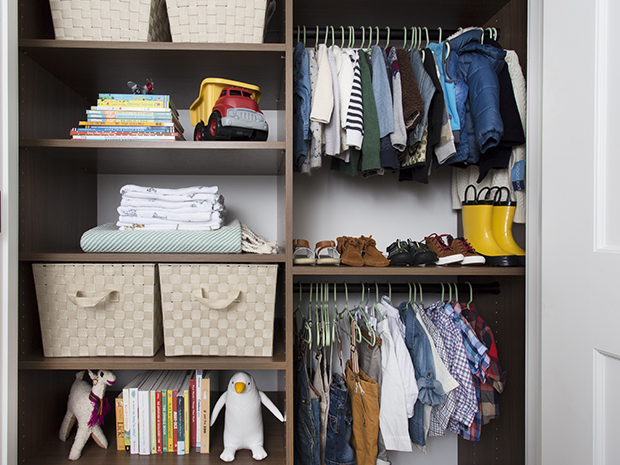 Use tiers: Create three hanging rod tiers to hold baby clothes. As your child grows and clothing gets longer, adjust these rods to hold two tiers. This allows you to determine accessibility when your child becomes a toddler. Clothing you want him or her to wear on a daily basis should go on the bottom while fancier dresses or nice shirts can go up where he or she cannot reach them.
Install adjustable shelving: Like hanging rods, shelves can also change over time to sit at various heights. You might use these shelves to hold onesies and baby supplies when your child is an infant. The shelves can be adjusted to store toys and games when he or she is older.
Include cubbies: Cubbies are great for stacked items such as diapers and diaper cloths, and they can be used later for shoes, books and school supplies. An older child might use cubbies to display a collection, creating an interesting design feature right in his or her room.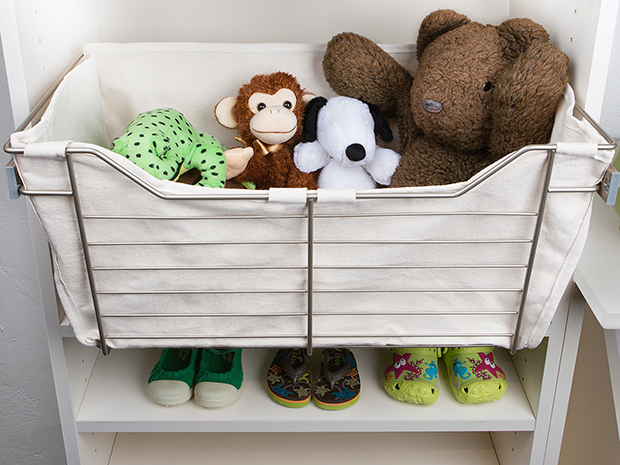 Go for baskets: For babies, open storage is great for stuffed animals, blankets and blocks. Later, your growing child can grab a basket filled with toys, dump it out on the floor and play. When he or she is finished, everything goes back inside, and the basket gets tucked away. (This is a great way to teach kids how to clean up.) Baskets are also good for storing small clothing items because children can locate what they want without having to root around in a drawer.
Compartmentalize now, create specialized storage later: While closed drawers can make items hard to locate, you will want to have some things tucked away. For babies, items like socks and pacifiers can be compartmentalized with dividers in a large closet drawer. For toddlers, these compartments can be used for little things, such as hair clips or art supplies, that aren't stored well in baskets.