How to Design a Kid-to-Teen Closet – Check Out the Brilliant Solution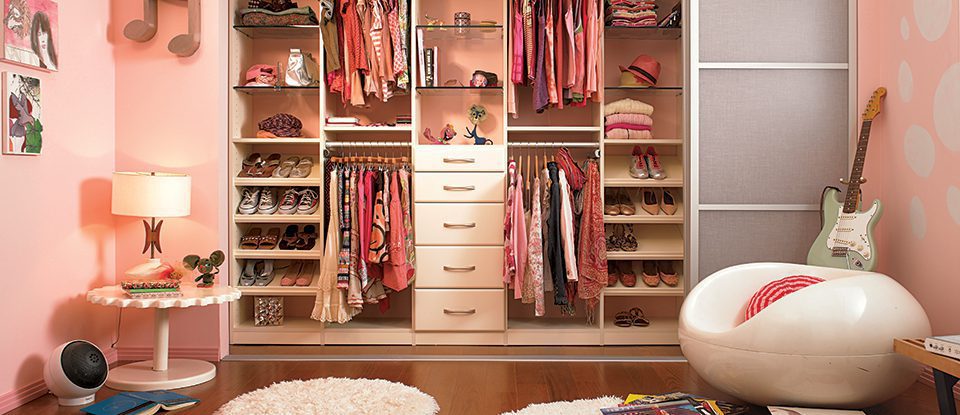 A kid's closet is one of the trickier spaces to design in your home and one of the most important. The space needs to have functional storage that's easy-to-use for adults and children alike. At the same time, your child will have changing needs as he or she grows into a teen. You'll want to think ahead so that this closet space can adapt as the years pass — no remodel or extra furniture purchases necessary.
To design a child's closet that can stand the test of time, here are some expert tips for this sometimes-tricky space.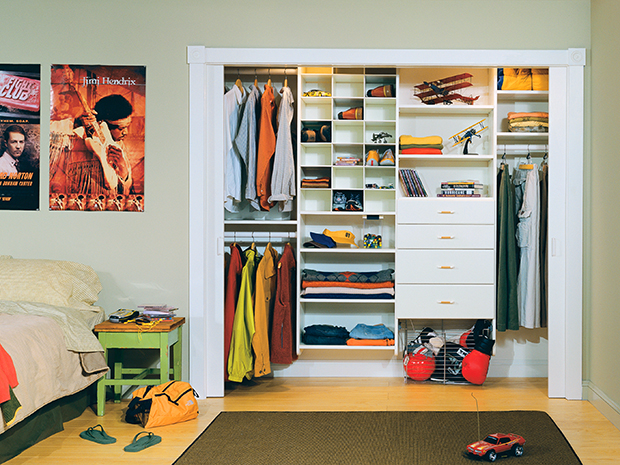 Create accessibility: One of the most important parts of designing a kid's closet is making sure that your child can access items him or herself, especially when it comes to getting dressed. Avoid drawers that hide clothing, and instead, segment the closet with higher and lower hanging tiers. Place items that you want your child to choose for everyday wear on the bottom. As your child grows, you can change the configuration to have the top tier hold pants and the bottom tier hold shirts.
Make sure there's a specific place for everything: Having a designated storage for playroom and toys, T-shirts, games and school supplies ensures that your child will be able to put everything back where it goes once he or she is finished using a particular item. Label bins and baskets with their contents to make sure everything is easy to find. Even teens (and adults, for that matter) can appreciate this kind of organization.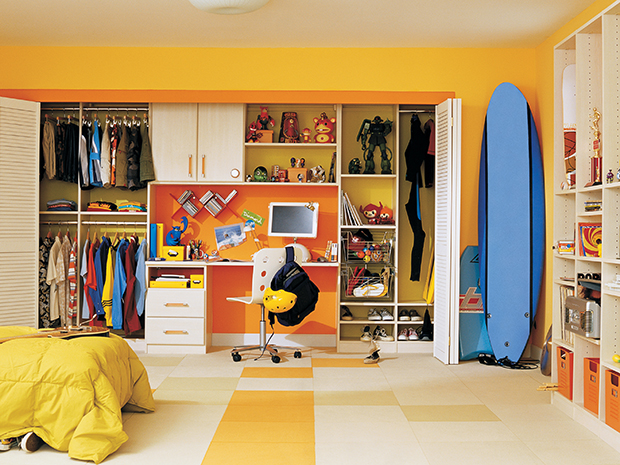 Set kids up for success: Keep homework and study areas simple; children only really need a place to sit, paper, pens, pencils and potentially a laptop for their studies. Depending on the size of your child's room, you could even integrate a desk into the closet that your child can use throughout their childhood and teen years. To keep this space streamlined, put everyday school items (such as a backpack) in a designated space in the entryway or mudroom, not in the bedroom.
Think about technology: You may want to incorporate a charging station into a child's closet system. Even if he or she doesn't have an iPad or devices requiring charging now, the chances are that will change in the coming years. A designated tech station for charging various devices can also make a teen feel more grown-up.
Include teens in a simple redesign process: You may choose to make some cosmetic adaptations to your child's closet when he or she enters the teenage years. Changing out one or two doors or drawers, or even getting new hardware, is a very inexpensive way to reimagine the entire look of the room. These personalized changes can help a teen feel a sense of ownership in his or her space without breaking the bank.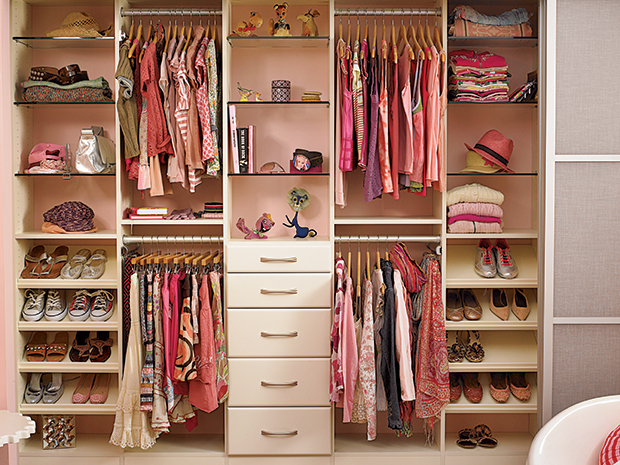 Adapt as necessary: As your child grows, he or she may start to request more privacy. It's important to provide drawers and cabinets for personal items so your child won't feel the need to hide things all over the room.