5 Laundry Room Organization Tips You Should Know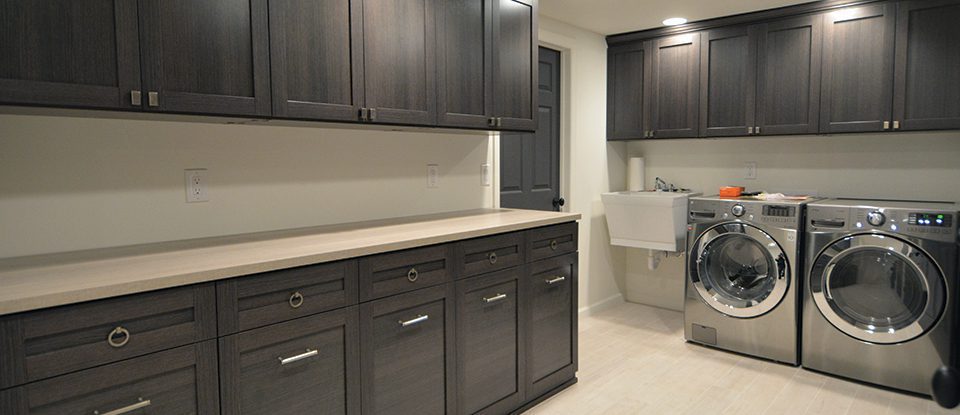 One of the most important, though often-overlooked, areas of the home is the laundry room. The perpetual clothing cycle of dirty to clean to dirty again never ends, meaning that many of us spend quite a bit of time in the space that houses our washer and dryer.
Rather than feeling dread when entering this place in your home, you can transform your laundry room into a well-organized area that helps you complete all of your clothing-related tasks more efficiently. Here's how to create a laundry room that fits all of your needs and functions seamlessly within your home.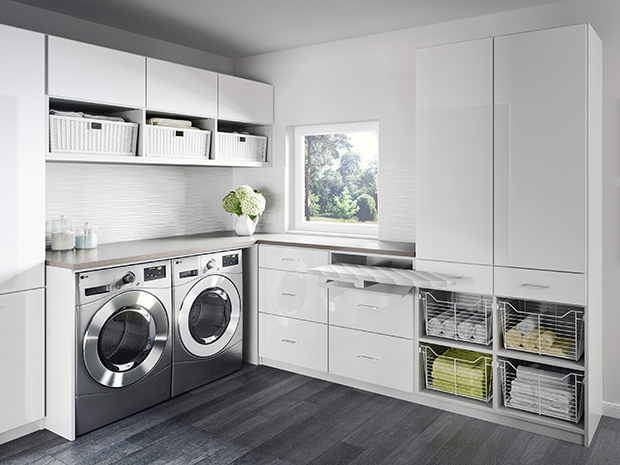 Place shelving over your machines: Install built-ins over your washer and dryer for storing necessary supplies such as detergent and dryer sheets. If you have stacked machines, place shelving to the left or right of the unit. Having a mix of closed and open shelves allows you to hide cleaning bottles and boxes of laundry soap while displaying photos, collectibles and other design elements to liven up the room.
Include a built-in ironing board, folding area and dry hanging pole: Having these integrated workspaces keeps you from doing laundry-related chores in other areas of your home. With a well-organized and fully functional space, you can do everything you need to clean and care for your clothes in one room.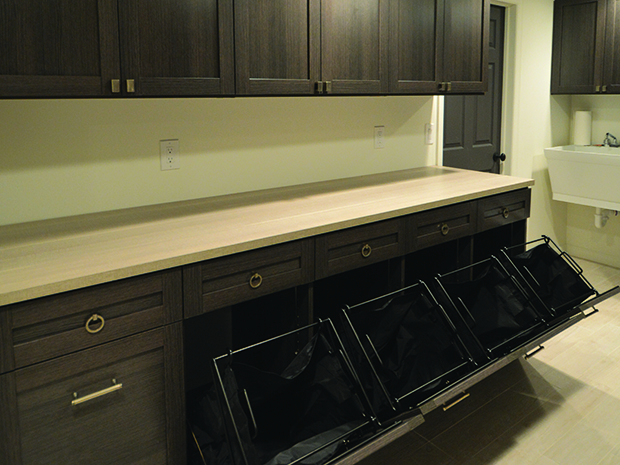 Don't forget a sink: It may be helpful to install a sink in your laundry room close to the washing machine so you can hand-wash items and treat stains. This is especially true if your laundry closets are far from your kitchen and located upstairs or in your garage.
Make room for hampers: Having space for dirty clothing is crucial. However, how you decide to organize your hampers depends on your family's needs. You might consider having one for each family member or having designated bins for whites, brights and darks that everyone uses. Creating a special hamper for dry-clean-only items might be a useful addition, as well.
Install a tall cabinet for oversized cleaning items: Many people choose to store their cleaning supplies in the laundry room, utilizing closed shelving to hide them from view. Having a tall cabinet to house tools, such as your broom and vacuum, is helpful so you can keep everything you need to clean in one centralized space.