A Fresh Start for Actress and Lifestyle Blogger, Grasie Mercedes
client: Grasie Mercedes
location: Los Angeles, CA
design consultant: Andrew Rayas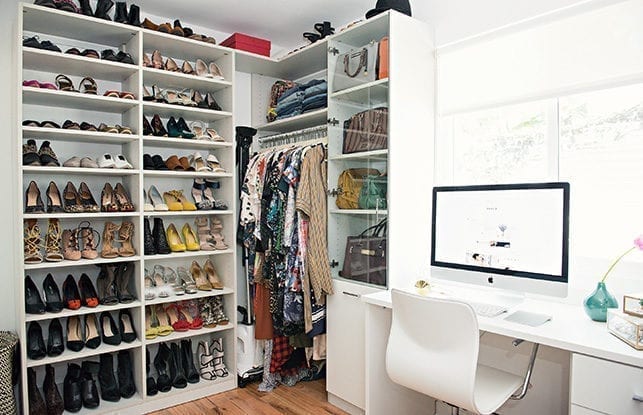 Grasie Mercedes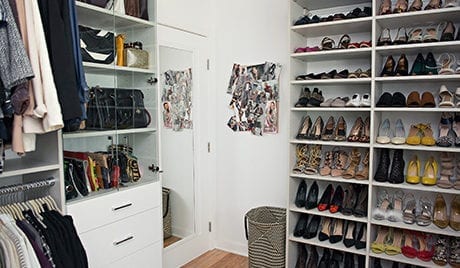 What She Wanted
---
On her blog, Style Me Grasie, Grasie Mercedes chronicles her love for fashion and design so applying her passions to her first home came naturally.
Working with California Closets design consultant, Andrew Rayas, Grasie described her vision, clothing needs, and why she values organization and a clean, productive work space. Together, they collaborated on a plan to transform her spare room into a cool, walk-in closet office that mirrored her personal style and matched her budget.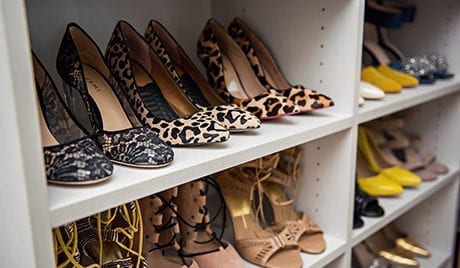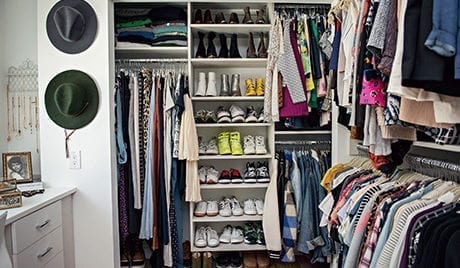 How we did it
---
Andrew designed a system featuring a neutral base of linen and white finishes accented with chrome hardware and poles. To give the entrance the 'wow factor' Grasie envisioned, Andrew created a glass display cabinet for her colorful bag collection.
Andrew also created a custom desk space for Grasie oriented with a view to outside and and surrounded by Grasie's assortment of jewelry and accessories.
Working with California Closets was a dream. Andrew quickly produced a 3D rendering of the perfect system to meet all my closet and office needs. I'm so in love with the space—it's way more fun to get dressed now!
final result
---
The complete room transformation provides Grasie with a personalized walk-in closet and work space to truly call her own.
Photo Credits:Sylvia G for Style Me Grasie
---
Design Details
Hardware and Accessories
Polished chrome hardware
Tilt-out hamper
Accents
Frameless glass doors
Classic White slab drawer fronts
*Note: product availability may vary by location
---
---
Why Wait?
Book your free consultation today.