A Clever,
Kid-Friendly Solution for House Beautiful Editor in Chief, Sophie Donelson
client: Sophie Donelson
location: Queens, NY
design consultant: Carolyn Musher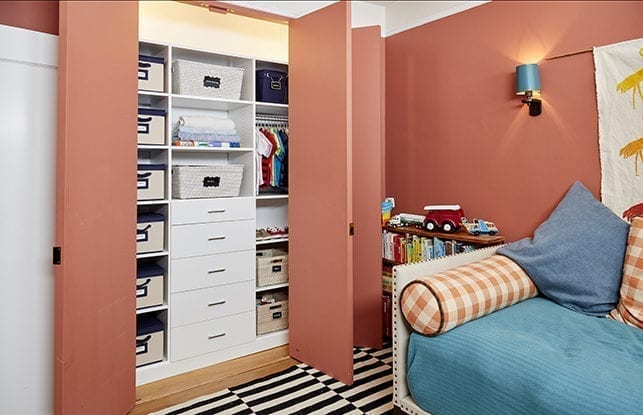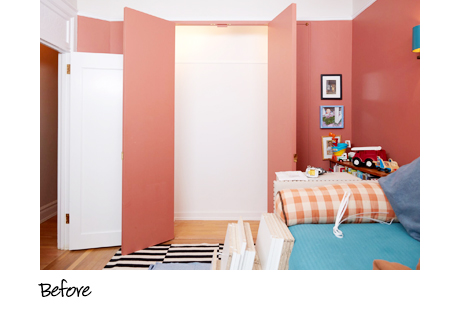 What She Wanted
---
Between meetings, travel, and daily deadlines, House Beautiful Editor in Chief Sophie Donelson still manages to juggle a growing family with a smile and sense of humor. In preparation for Baby #2 Sophie decided it was time to rethink a few underutilized and overcrowded spaces in her home. To get the job done, Sophie collaborated with California Closets New York City design consultant and VP of Sales Carolyn Musher to solve her first storage challenge at hand—her son Teddy's closet. Sophie wanted a thoughtful system that would accommodate and tidy up Teddy's clothes and toys, but still offer plenty of flexibility and much-needed space for his new sibling.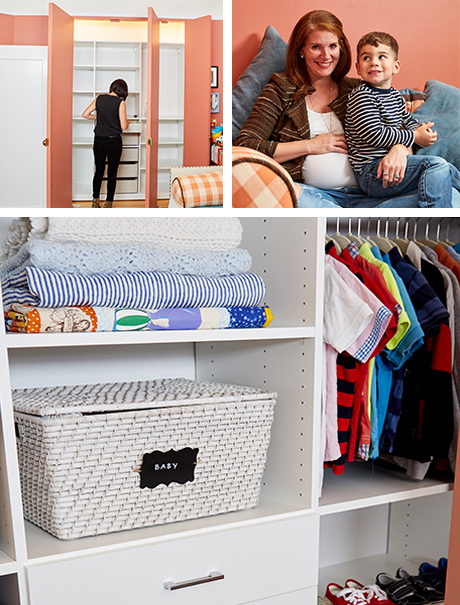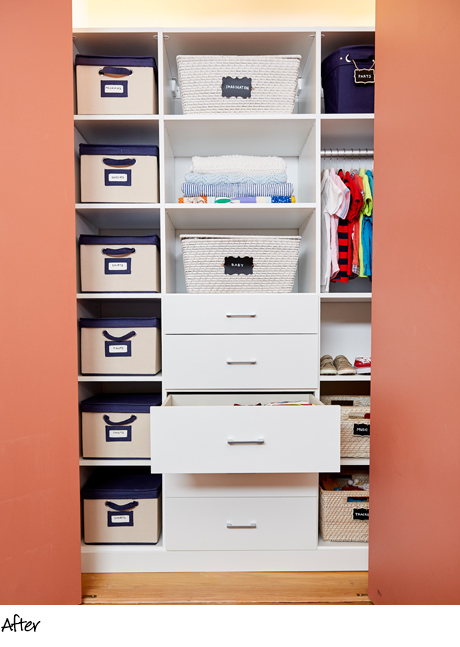 How we did it
---
Carolyn designed a versatile system to optimize the small closet space. Additional hanging room, drawers and plenty of cubbies for games and toys gave Sophie new, accessible storage options. California Closets also invited the professional lifestyle service, Neat Method, to get involved and following the installation, their team outfitted the reimagined space , with the perfect bins, baskets and accessories to add the final touch needed for aesthetics and function!
As a mom herself, my designer Carolyn knew how to address not just my current situation, but to anticipate my organization needs in a few years [when I have two little boys] – what she created can truly grow with my family!
final result
---
Carolyn's custom design maximized the space and offered even more storage potential, despite the limited square footage. Finally, with a place for everything, the closet offers much-needed order for Teddy's clothes and toys, and a little extra peace of mind for Sophie.
** Check out the fun video showing how the whole space came together!**
---
Design Details
Hardware & Accessories:
Brushed Aluminum Poles
Polished Chrome Handles
Accents:
Slab Drawer Faces
Base trim
*Note: product availability may vary by location
---
Why Wait?
Book a free consultation today – and ask about virtual consultations.