Small but Mighty for Designer Emily Henderson
client: Emily Henderson
location: Los Angeles, CA
design consultant: Chloe O'Keeffe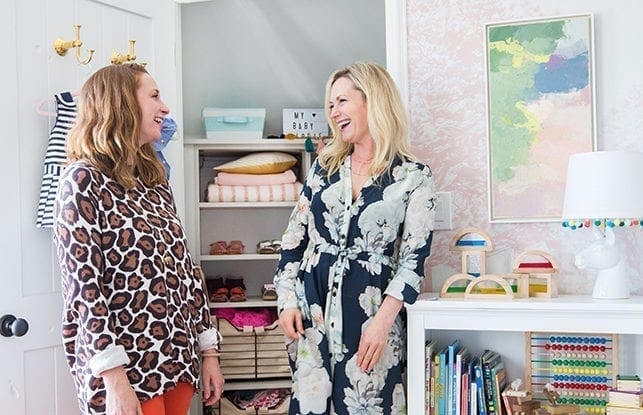 Emily Henderson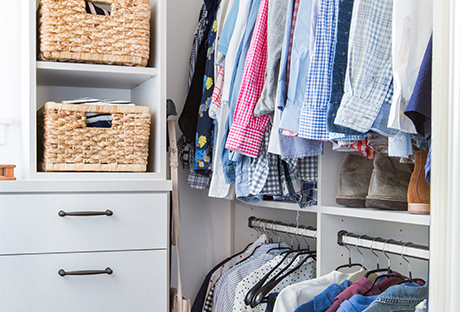 What She Wanted
---
Between creative projects for clients, festive photo shoots and coordinating all of the ingenious content for her lifestyle blog, Emily Henderson also balances family and time for a few home projects of her own. It isn't always easy, but she always makes it fun. Working with California Closets Los Angeles design consultant Chloe O'Keeffe on transforming her children's tiny closet spaces—and her own—was no exception. The goal was simple: optimize each space with a smart, stylish, and super-functional design.
Emily was so easy to work with! With everything she has going on, I wanted to make sure her custom closets would bring her a little bit of extra ease and order every day.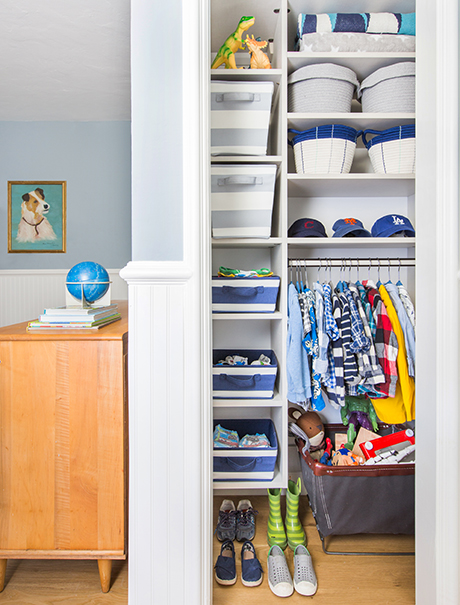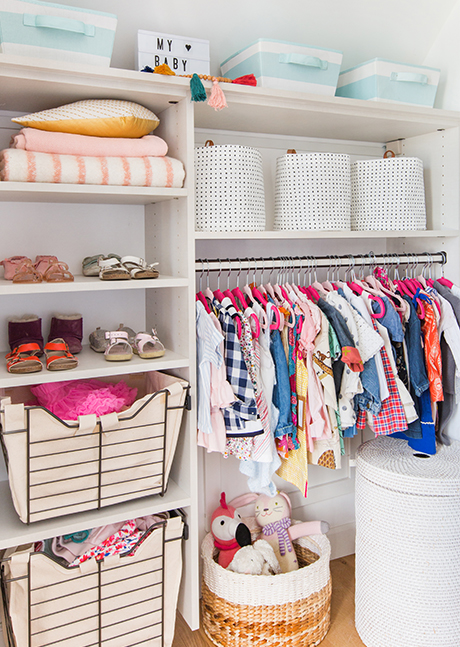 How we did it
---
Collaborating closely with Emily, Chloe first took careful measurements to precisely create each custom design. They selected a Linen finish for all three closets to create a light and open feeling, as well as hardware that complemented accents used throughout the rest of the home. Chloe utilized easily accessible pull-out baskets for Elliot's closet and plenty of shelving for Charlie so that each space would neatly store their colorful wardrobes, as well as be adjustable for the children's needs over time. For Emily's master closet, Chloe incorporated dedicated storage for shoes and jewelry, as well as organized areas for Emily and her husband to keep their edited everyday clothes separate and tidy.
final result
---
Thanks to California Closets for truly making me feel less insane by reducing the chaos in our house. I'm such a happier person when things are organized.
Emily now has well-designed closets that function more efficiently, without sacrificing style. From shoes, hanging dresses and collared shirts to hats and tutus, everything has a place.
---
Design Details
Hardware & Accessories:
Dark bronze decorative hardware
Oil rubbed bronze fluted hanging poles with Linen accent
Oil rubbed bronze wire baskets with canvas liners
Microsuede jewelry drawer insert
Accents:
Decorative top cap
Slab drawer fronts
*Note: product availability may vary by location
---
---
Why Wait?
Book your free consultation today.
Schedule My Free
Design Consultation