Organized Perfection for Author and Lifestyle Blogger Camille Styles
client: Camille Styles
location: Austin, TX
design consultant: Shanna Davis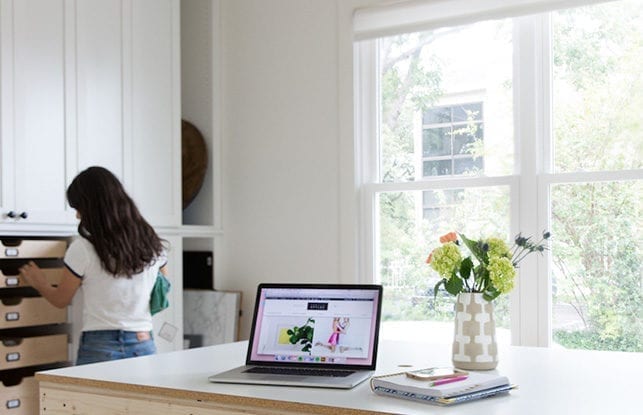 Camille Styles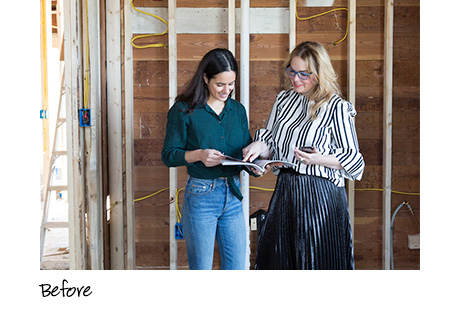 What She Wanted
---
Stripped down to its studs, a charming, over 100-year-old bungalow would soon become the much-needed office oasis for Camille Styles. With the renovations underway, the author, lifestyle blogger, and entertaining maven could not wait for the transformation to begin! Camille and her talented team needed a work environment that would support—and inspire—their many projects, so for the hardworking craft room, Camille collaborated with California Closets Austin on a custom solution designed to maximize storage and utility.
Working with Camille and her team was so much fun! Beyond their amazing taste, they are all wonderful collaborators whose great ideas helped elevate this design.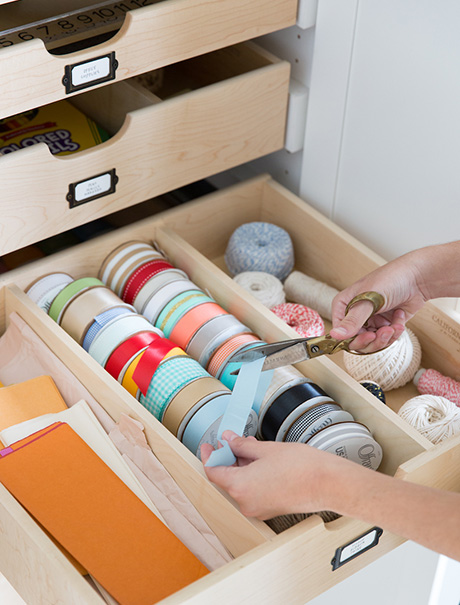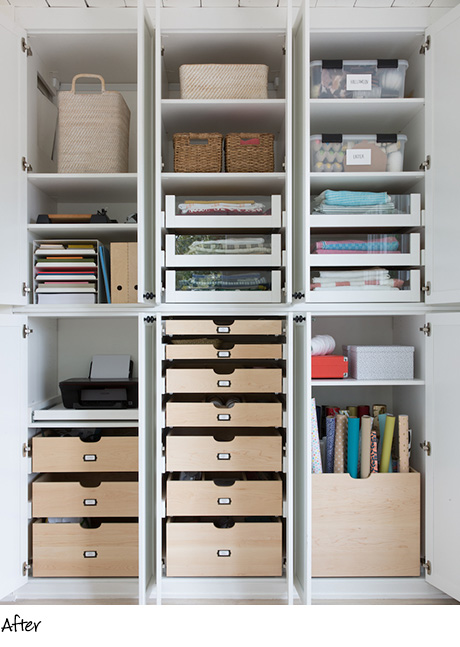 How we did it
---
Camille worked closely with California Closets' principal Jill Siegel and design consultant Shanna Davis to realize the vision for the craft space. Jill and Shanna were immediately drawn to the bungalow's character and a layout which would soon feature elements of an inviting home, as well as a production area and photography studio. For the craft room, Shanna wanted to provide plenty of storage that offered versatility for supplies big and small. From the drawer depths to shelving heights, every detail needed to be precise so that the design was as functional as it was aesthetically appealing for the new office.
final result
---
We now have the perfect space to work on art projects of any size!
The finished craft space is everything Camille and her team hoped for, and more. Blending perfectly with the look and feel of the bungalow, the clean and clever design neatly sorts crafting supplies galore, and even stores the printer out of sight. Everything the team could need has a thoughtful place so that they can craft and create with ease.
---
Design Details
Finish
Lago™ Bellisima White
Hardware & Accessories:
Customer supplied door knobs
Accents:
5-pc Shaker doors
Scoop front drawers behind doors
Locally sourced clear front drawers behind doors
*Note: product availability may vary by location
---
---
Why Wait?
Book your free consultation today.