A Closet in Order for Lifestyle Blogger Kristen Lawler
client: Kristen Lawler
location: Long Island, NY
design consultant: Ariane Brabant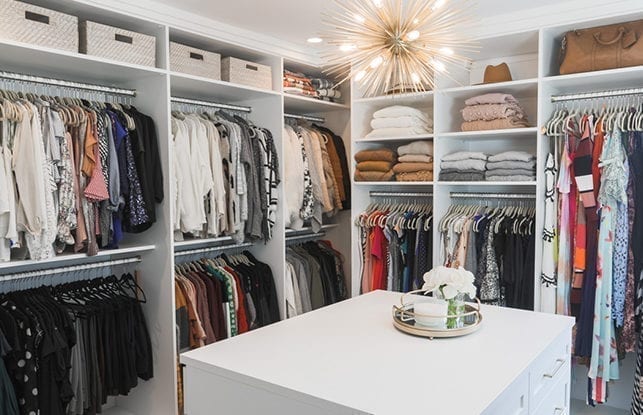 Kristen Lawler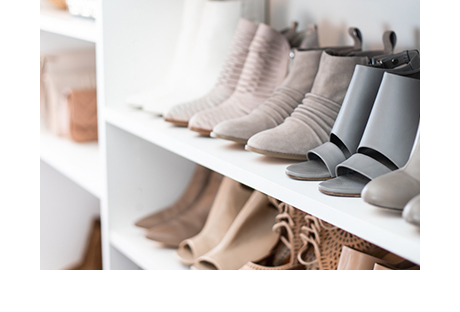 What She Wanted
---
After several years renovating her Long Island home with husband Eric, The Glamorous Gal lifestyle blogger Kristen Lawler decided to pull the trigger on a much-needed project: a custom solution for the couple's master closet. During the renovation, Kristen and Eric built a new addition for their master bedroom and turned the original master bedroom into the closet. Only equipped with hanging rods, the master closet lacked organization and storage, resulting in a highly underutilized space despite its reasonable square footage. Desperate for a beautiful and functional closet solution to complete her master suite, Kristen reached out to California Closets Long Island.
Working with Kristen was easy and seamless; we took our time measuring all her items and taking inventory. It was a collaborative effort. Kristen knew what she wanted and I knew how to deliver.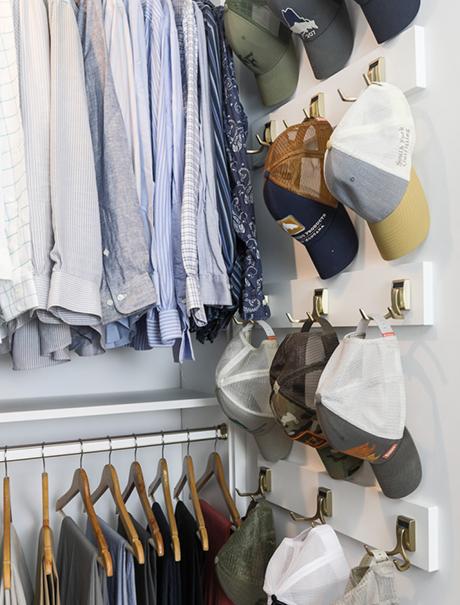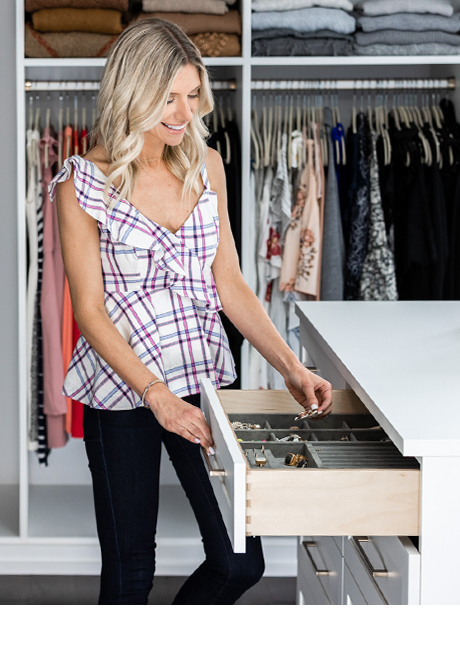 How we did it
---
California Closets design consultant Ariane Brabant kicked off the process via phone to review Kristen's wishes: plenty of hanging space, ample drawers, floor-to-ceiling storage, and a designated shoe wall. After measuring the space in-person and taking an inventory of the couple's entire wardrobe, Ariane designed a custom unit that hit every one of Kristen's must-haves—even sneaking in extra drawers beneath a window—and elevated both style and function with gold hardware, valet rods, belt and tie racks, and jewelry dividers. The designated shoe wall works double duty by organizing Kristen's large shoe collection and separating the closet's his-and-her sections to create two distinct areas.
The best part about California Closets is that no two closets are alike and everything is customizable to exactly what you want and need. Our new closet is extremely functional and looks amazing; we couldn't be happier with our decision to go custom.
final result
---
A completely customized design that solved all of Kristen's storage needs and maximized every inch of room. Plus, its monochromatic, transitional aesthetic blends seamlessly with the overall home's style, resulting in sophisticated space perfectly fit for the couple and the house.
---
Design Details
Hardware & Accessories:
Gold hardware and poles
Square miter drawer fronts
Soft-closing drawer undermounts
Accents:
Valet rods
Tie rack
Double hooks
Jewelry drawer inserts
*Note: product availability may vary by location
---
---
Why Wait?
Book your free consultation today.