A Walk In Oasis for Jungalow Founder Justina Blakeney
client: Justina Blakeney
location: Altadena, CA
design consultant: Justina Blakeney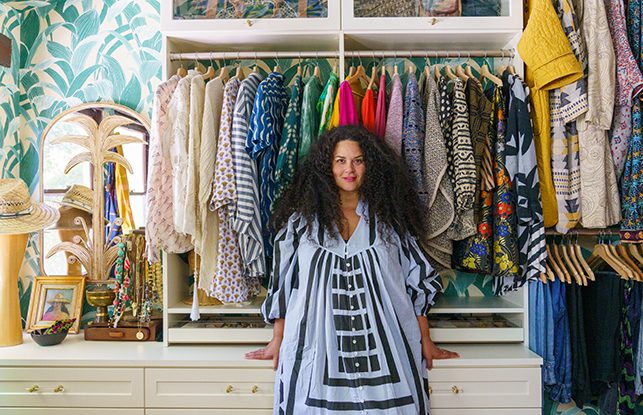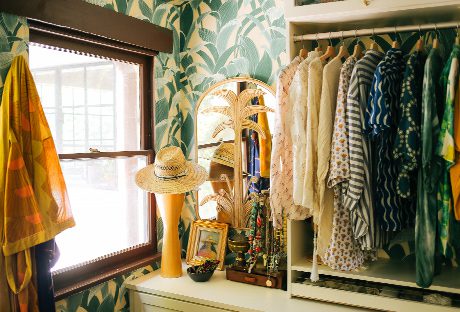 WHAT JUSTINA BLAKENEY WANTED
---
When beloved designer and design blogger Justina Blakeney and her husband moved into their new home, they saw the vibrant potential in every room and space, even the closets and corner nooks.
A self-identified maximalist, Justina is known for her eclectic style that blends botanical influences with global inspiration. And nowhere is this more on display than in her bold wardrobe of pattern and color. But Justina knew her walk-in closet needed to be more than just clothing storage. She wanted a retreat that was a true extension of her home, where she could begin and end each day.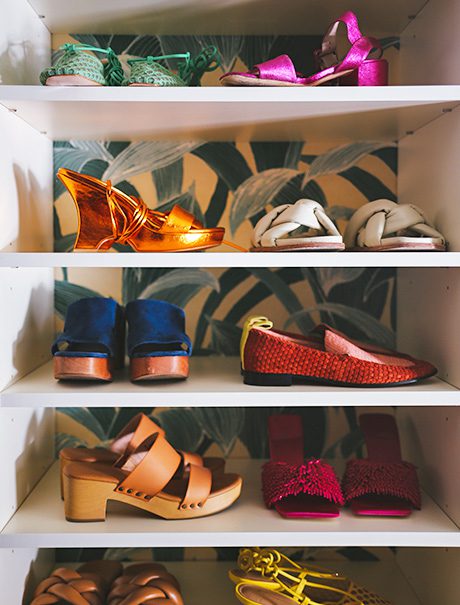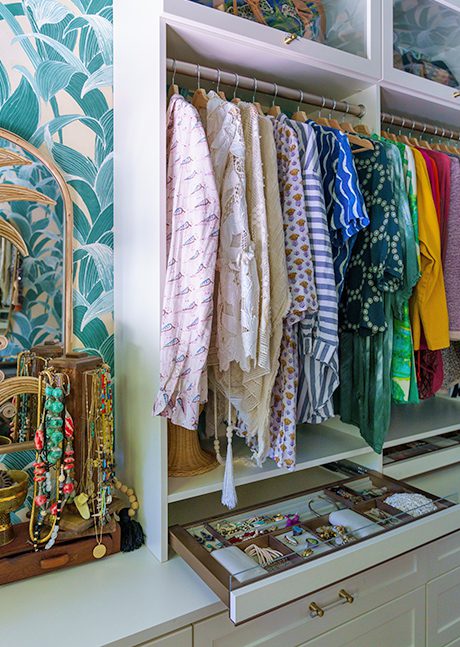 HOW CALIFORNIA CLOSETS DID IT
---
Like the rest of her home, Justina's carefully curated clothing is a mix of multicultural prints and jewel tone hues. Her closet design, she knew, should be a clean and sophisticated base that lets her pieces shine.
Working with California Closets Orange County, Justina's vision was brought to life with a crisp neutral palette, incorporating a bright white finish and timeless gold hardware. Slim drawer trays above the dresser hold Justina's jewelry and accessories while upper cabinets with glass-front doors provide space to display treasures collected over the years.
This is the first time I've had a space like this. I feel like I'm the luckiest girl in the world when I'm in here.
final result
---
Lending even more personalization to the space, Justina added a leaf print wallpaper from her online store Jungalow.
Fun and funky, chic and elevated, Justina's new dressing room offers function with purpose and is a beautiful extension of her home's unique aesthetic.
---
Design Details
Metal:
Gold
Everstyle drawers with gold metal detail and winter leather
Lumiere handles and knobs in clear acrylic with gold
Additional Accessories:
Shaker fronts with solid and glass insert
Pull-out mirror, valet rod, tilt-out hamper, round hanging poles
*Note: product availability may vary by location
---
Why Wait?
Book a free consultation today – and ask about virtual consultations.