A Closet Full of Fashion for Aimee Song: Interior Designer & Fashion Blogger/Influencer
client: Aimee Song
location: Los Angeles, CA
design consultant: Darlene Lillehaugen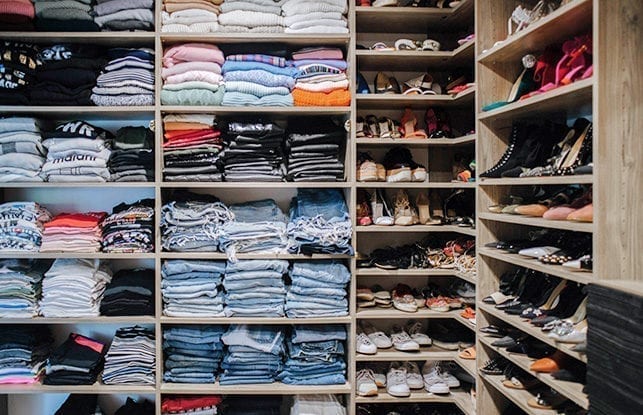 Aimee Song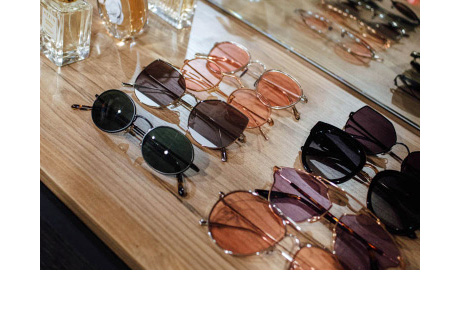 What She Wanted
---
Jet-setting fashion blogger/YouTuber Aimee Song has an enviable wardrobe of dresses, handbags, shoes and denim—lots of denim. While sourcing the latest finds was always fun, keeping things organized and accessible was not. Working with California Closets Los Angeles design consultant Darlene Lillehaugen, Aimee sought out a custom, walk-in closet solution to simplify, organize and showcase her signature wardrobe.
I would say step one to redoing your closet is to purge and organize. Thankfully I had Darlene from California Closets to help me out during this process and get everything into place.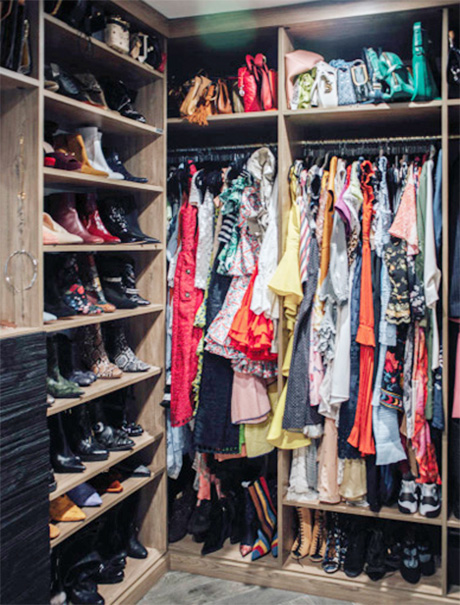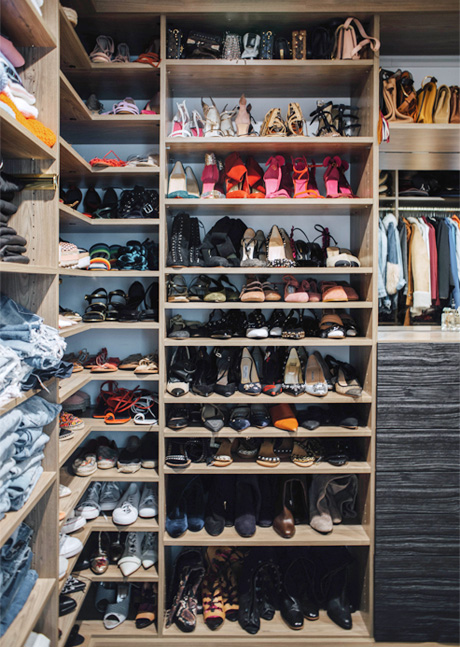 How we did it
---
With a specific vision in mind, Aimee worked with Darlene on the overall design's look and feel. Darlene had to get extra creative to accommodate Aimee's extensive designer shoe collection, and incorporated wrap-around corner shelving on one side of the closet to maximize every inch of space. She also showed Aimee how staggering some pairs of shoes could make room for others, and how adding adjustable shelving would come in handy when stacking boots and storing shorter heels and flats. Special sunnies? The mirror and counter space Darlene added above the drawers gave Aimee the perfect place to lay out her jewelry and impressive collection of sunglasses.
final result
---
She had me at handbags! I previously worked in the fashion industry, and Aimee also has a passion for interior design, so collaborating with her was really fun.
After Darlene helped Aimee organize all of her belongings in the new closet, it was clear that the new space offered just the right balance of fashion and function. There is a designated place for all of Aimee's belongings so she can grab what she needs and go.
---
Design Details
Hardware & Accessories:
Matte aluminum round hanging poles
Concealed push-to-open drawer hardware
Pull-out Valet Rod
Accents:
Deep textured slab drawer faces
Decorative fascia and base moulding
*Note: product availability may vary by location
---
---
Why Wait?
Book your free consultation today.
Schedule My Free
Design Consultation