California Dreaming
with Fashion Travel Blogger Becky Kung
client: Becky Kung
location: Seattle, WA
design consultant: Michelle Gion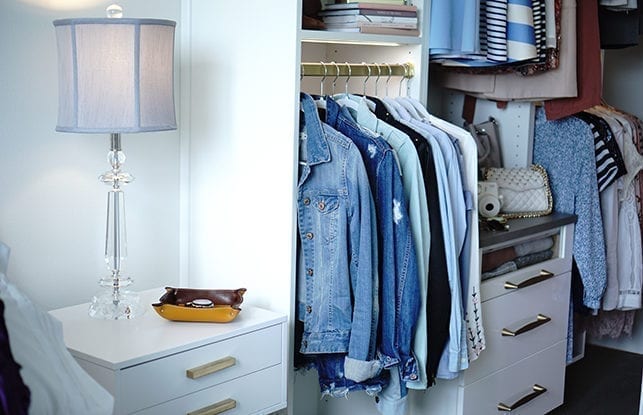 Becky Kung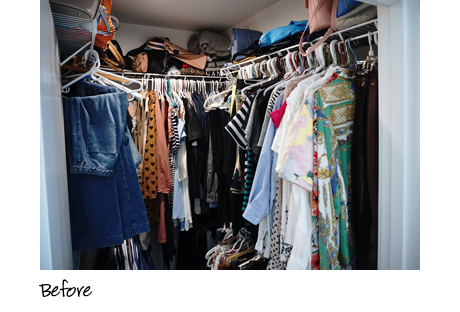 What She Wanted
---
After relocating from Calgary to Seattle, Velvet & Vino founder Becky Kung was ready to make a fresh and fashionable start. She loved her new apartment, but its footprint was definitely smaller than her former home and she had a difficult time finding anything in her tiny, dark closet. Becky worked with California Closets Seattle design consultant Michelle Gion to come up with a closet strategy that would give her the functional and streamlined space she desired.
Working with Becky was a lot of fun and very collaborative. She brought so many great ideas to the table, which we blended together to create the perfect design!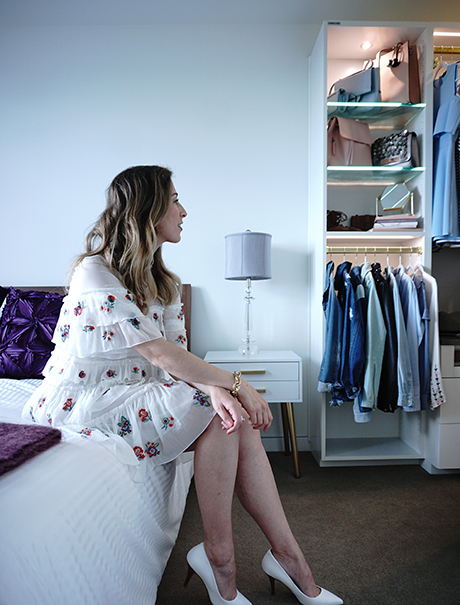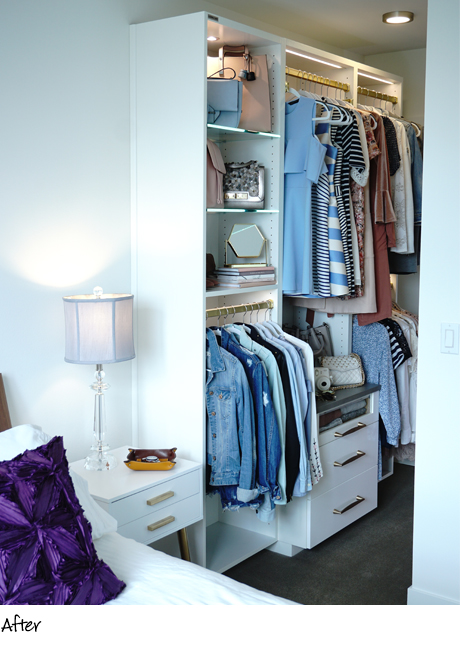 How we did it
---
When Michelle first assessed the space, she found that Becky's clothing was hard to access and precariously-packed handbags were literally falling off the shelves. She knew she would need to come up with a creative design solution. Her plan: create and install a sleek wardrobe in the long hallway immediately across from Becky's existing closet to optimize this under-utilized space. Despite its length, the hallway was narrow so Michelle carefully measured to ensure that Becky's wardrobe would still provide ample depth and have an elegant, open feeling. Thoughtful lighting was also very important to Becky so she could clearly see and appreciate her belongings. To achieve this, Michelle incorporated lighting above each rod, inside each drawer, and used both puck and glass-shelf lighting to highlight Becky's colorful, designer handbags.
final result
---
I've always loved spending time in my closet and trying on my clothes, and now my closet dreams have truly become a reality!
Clean and uncluttered, Becky's exposed wardrobe design not only blends seamlessly with the other furnishings throughout the room, but also gives her the boutique-like experience she wanted in her apartment.
---
Design Details
Finish:
Lago® Belissima White
Classic Cashmere
Hardware and Accessories:
Modern bronze decorative hardware
Fluted hanging poles
Accents:
Parapan slab drawer faces
LED lit glass shelves
LED puck and ribbon lights
*Note: product availability may vary by location
---
---
Why Wait?
Book your free consultation today.
Schedule My Free
Design Consultation