Here in Modesto, there's a lot to do outdoors. Organizing your closet is probably not on your list of fun. However, at California Closets, we believe great design transforms people's lives. And having a well-designed closet space will elevate your home and enhance your life while eliminating unnecessary stress.
There are several ways to organize your closet and create cabinet storage. A few ideas include:
A closet organizer is a lifesaver when it comes to organizing your closet. What is a closet organizer, exactly? A closet organizer is a functional group of closet accessories that works together to best organize your items. This includes:
Drawer and Shelf Dividers
Jewelry Drawer Dividers
Hooks and Pullout Racks
Beautiful, high-quality cabinetry can completely transform your closet with elegance and organization. With a wide selection of sustainable materials, you can select the best style and finish for your home, all while concealing your items.
Deep custom-designed cabinetry stores everything from seasonal décor to seasonal wear.
Durable drawers hold smaller items, including jewelry, hair accessories and miscellaneous items.
Baskets provide easy access to awkward-shaped items.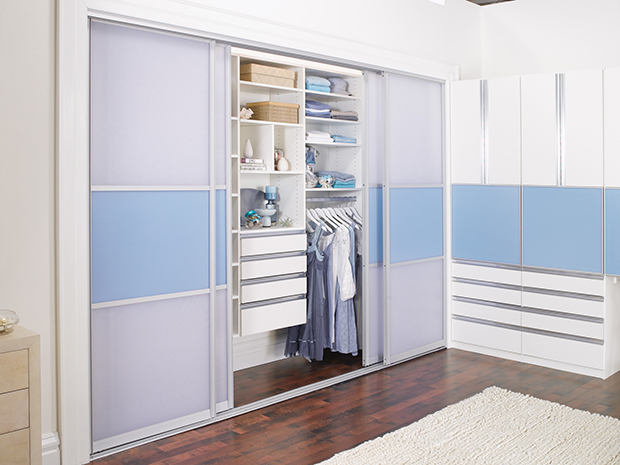 Thinking About Your Closet Designs
Whether your style is more traditional or modern, the expert team of design consultants of California Closets will collaborate with you to create a design that perfectly suits the look and feel of your space – while retaining functionality and organization, as well.
A variety of available styles, from the clean lines and bold geometric forms of the Modern style to the rich, welcoming wood tones of the Traditional style, will suit any home's overall look.
Sustainable board material, some of which is produced in Italy, is made with recycled or reclaimed wood fibers, providing the utmost in quality, durability and sustainability.
Materials for inserts and back panels, including Ecoresin, acrylic and glass, allow you to tailor your custom closet system to your personal aesthetic.
A range of closet door and drawer options will complement your architectural style
Custom lighting takes your closet design from ordinary to extraordinary, providing functional illumination and creating a stunning display for your most cherished items.
Decorative hardware, such as Stainless Steel or Oil-Rubbed Bronze drawer handles, give your closet that finishing touch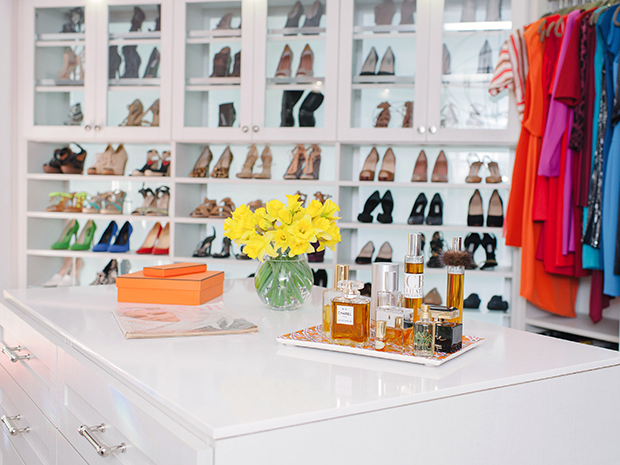 Make your home organization a priority and leave it in the hands of California Closets Modesto. The one-on-one process involves an expert complimentary in-home design consultation to discuss your home, budget and needs. From there, you'll receive a model of what your custom closet or storage solution will look like. Get started today by visiting our website or our Modesto showroom.